Nov. 25, 2020
Reading time: 1 minute, 33 seconds
The University of West Georgia will conclude another successful fall semester – and honor graduates from the spring and summer semesters – with in-person Commencement ceremonies on Saturday, Dec. 5.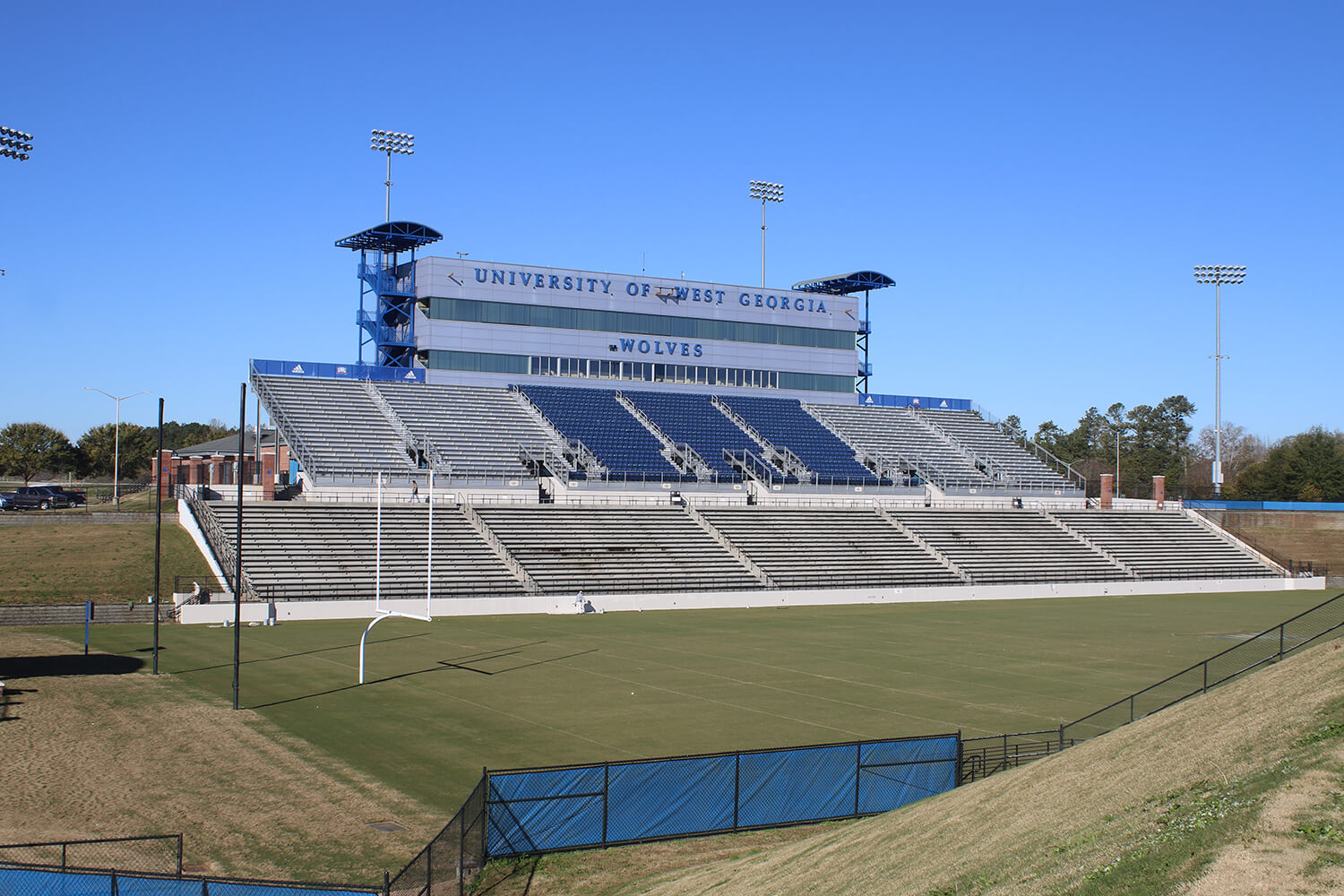 "We are thrilled to be able to offer an in-person Commencement ceremony that will celebrate all our graduates from 2020 in a safe, responsible way," said UWG President Dr. Brendan B. Kelly. "Students need to be engaged with their lives and their futures, and we look forward to honoring them in a way we haven't been able to so far this year."
UWG will confer 986 degrees – 648 undergraduate and 338 graduate – during three ceremonies at University Stadium. Due to the conversion of in-person Spring and Summer 2020 Commencement ceremonies to a virtual format, students who completed their degrees during those semesters are invited to celebrate with fall graduates. All ceremonies will be livestreamed.
A ceremony at 9:30 a.m. will celebrate graduates of the College of Arts, Culture & Scientific Inquiry, Tanner Health System School of Nursing and the University College.
That afternoon, a 1 p.m. ceremony will honor students from the College of Education and the spring and summer graduates who earned degrees from the former College of Science and Mathematics, and a 4:30 p.m. ceremony will celebrate graduates from the Richards College of Business and alumni who graduated from the former College of Arts and Humanities and College of Social Sciences.
The ceremonies will look different than their pre-2020 predecessors: All students and guests will be required to wear face coverings and sit in predetermined, physically distanced seating. Additionally, there will be no student processional, as they will be seated on the field upon their arrival. All graduates will be individually recognized, but there will not be a traditional handshake with the president.
Students graduating in spring, summer and fall were required to RSVP to attend the ceremonies, with 1,268 graduates expected to attend.