Endless Opportunities: International Student Making the Most of His Time at UWG
Share this page
Jan. 12, 2023
Reading time: 1 minute, 48 seconds
Studying abroad can be a life-changing opportunity. Just ask Kabwe Mulenga, a University of West Georgia international graduate student from Zambia.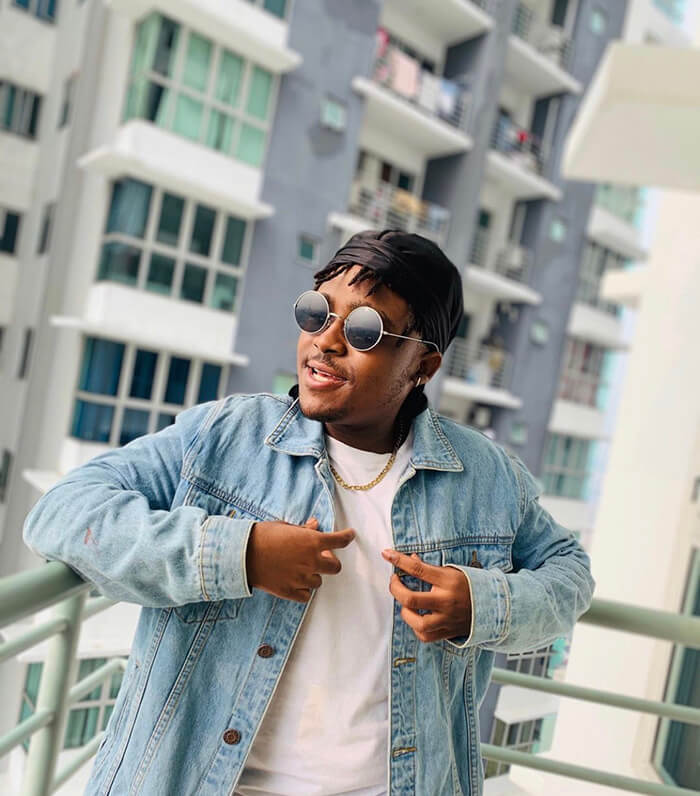 After completing his Bachelor of Arts in E-Business in Malaysia, Mulenga entered UWG's MBA program with a concentration in digital marketing. He knew he wanted to come to the United States to continue his education and found his home at UWG because of the value it would provide for his investment.
UWG's community has always been noteworthy among students, especially those who are studying abroad.
"This experience has just been something I can't replace personally in my life," said Mulenga, who is involved on campus in various ways, including serving as a peer advisor and working at West Wings, a chicken wing and finger dining concept on campus. 
Mulenga attributes the knowledge, skills and experiences he's received from UWG as taking place both inside and outside the classroom. 
"I was expecting to learn a lot from my classes about marketing in the digital space, but beyond that, I'm also learning a lot about time management, which helps me think strategically," he described. 
After graduating from UWG, Mulenga hopes to find a way to continue changing society and the world he knew growing up.  He said this is why he decided to continue his education  – to break down barriers around the digital world in other countries. He already has a head start. During his time between degree programs, Mulenga and a friend created an app that allows grocery deliveries in Africa. 
"Our main goal was to not necessarily start big," Mulenga said. "Our main goal was to just try and get started. I hope to continue to invest in my own ambitions and my own goals in life, and if I can, give back to UWG."
Mulenga's time at UWG has impacted him so much that he is even encouraging his sister to attend UWG after her high school graduation. 
He encourages others to take advantage of study abroad opportunities.
"You have to step out of your comfort zone because you don't know what you can achieve," Mulenga concluded. "The opportunities are endless. Don't limit yourself to what you think you know."