April 21, 2021
Reading time: 1 minute, 54 seconds
The University of West Georgia recently hosted its annual Iron Wolf Powerlifting Competition, celebrating and demonstrating the strength, power, endurance, resilience and achievements of UWG students.
"This event provides students with the opportunity to train and compete in a sport that is less common in the sports world," said Drew Powell, assistant director of Fitness and Wellness for University Recreation (UREC).
Due to COVID-19, the event was moved from fall to spring semester. Masks were required for all participants, and equipment was rearranged to allow for proper physical distancing. There were different weight classes for both males and females and awards for each category – in addition to overall awards.
The competition was divided into three rounds: squat, benchpress and deadlift. Once students weighed in, they were given a scorecard that listed the lifts they would be attempting. They were then judged based on what they predicted they could lift compared to what they actually lifted.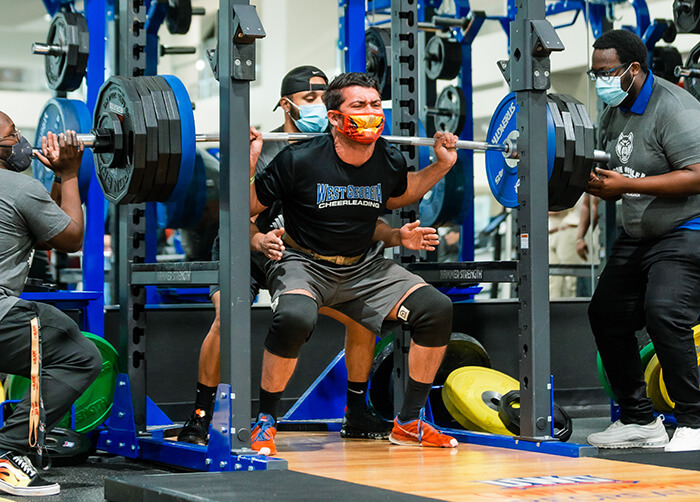 Awards were given to the competitors who successfully achieved the highest score overall in each round. Gold medals were awarded to first-place winners and silver medals for second place.
The Best Overall Lifter Award was named in honor of Iron Wolf's founder and former UWG student, the late Aaron Whitaker, a beloved UREC staff member with a passion for exercise and promoting good health. Whitaker passed away in a tragic car accident in 2019.
Shelter Madziva was the female winner of the Aaron Whitaker Best Overall Lifter Award  for the highest normalized total across the competition.
"I was excited to win, because it showed me that no matter how intimidating anything in life can be, if you put your time and effort into it, it will pay off in the end," said Madziva.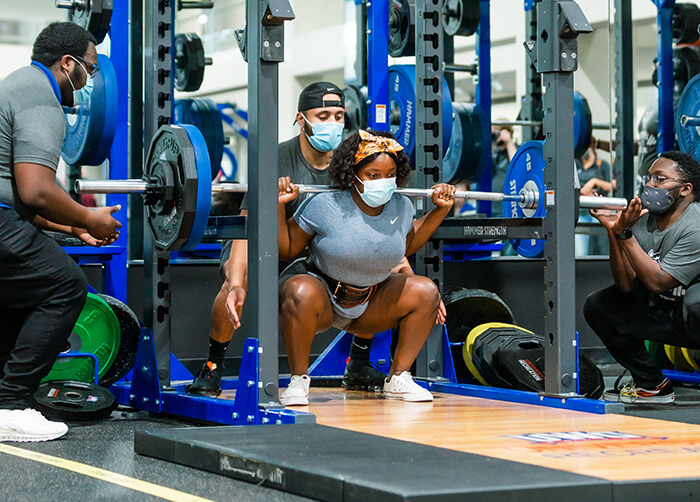 Austin Kingsbury was the male winner of the Aaron Whitaker Best Overall Lifter Award. 
"The push was totally worth it, and I'm glad I was able to participate and win the award," said Kingsbury. 
Powell said Whitaker was a special person whom he will always remember fondly. 
"I will miss and never forget Aaron Whitaker for the rest of my life," said Powell. "He will forever be remembered as one of the most influential students in my career."
To find out more about Iron Wolf and other ways UREC promotes health and wellness in the community, visit their website.