Jan. 6, 2022
Reading time: 2 minutes, 54 seconds
Joseph Lee's mission at the University of West Georgia is to help the institution level up – in more ways than one.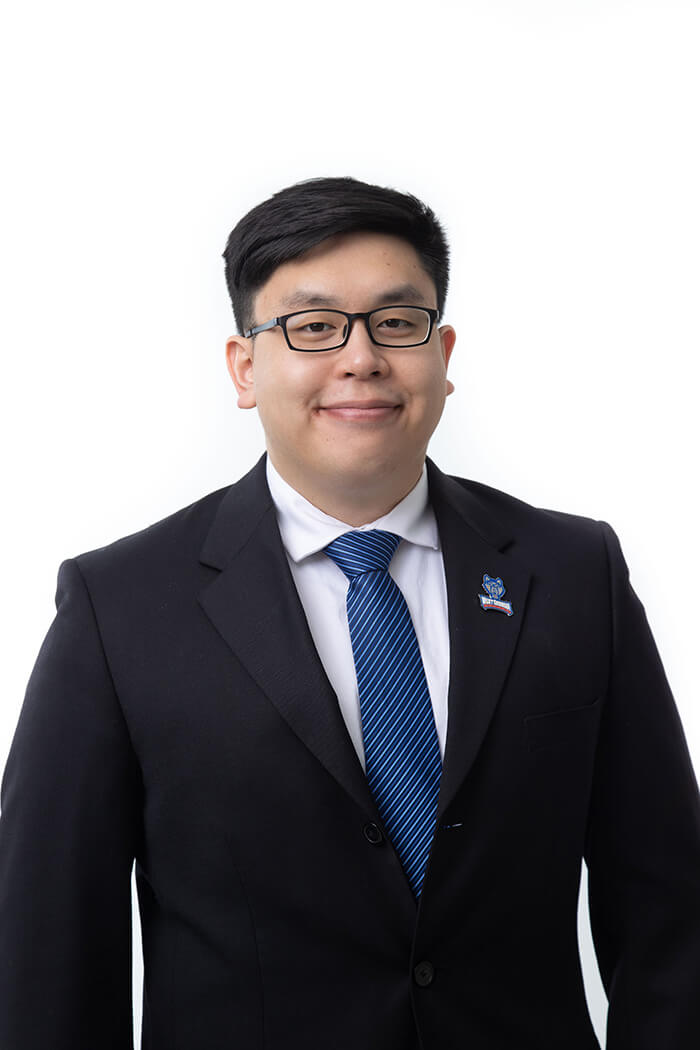 Lee has been named the university's inaugural coach of Esports, a form of competition using video games. He will oversee recruiting, coaching and team development of UWG's Esports program, which will compete as an associate member of the Peach Belt Conference in "League of Legends" and in the National Association of Collegiate Esports. 
Lee joins UWG from Mount Aloysius College in Pennsylvania, where he served as head Esports coach, as well. Born and raised in New Jersey, Lee attended Rutgers University, where he competed in multiple national Esports tournaments while working toward his degree in sport management.
"Esports is a place where everyone can thrive, and my goal is to create a program that is competitive, supportive and inclusive," Lee said. "I look forward to building that community with a sense of belonging and connectedness for our students and to make our Esports program a differentiator for the university."
Dr. Jon Preston, UWG's provost and senior vice president for academic affairs, said he's thrilled to have Lee as a leader with such robust experience in an emerging space.
"As we dedicate ourselves to the curation of a first-choice university, we are designing distinctive, world-class experiences inside and outside the classroom, and our Esports program is representative of those efforts," Preston said. "Under Coach Lee's guidance, we expect Esports to complement our existing programs by attracting student leaders who excel both in the classroom and in competition."
As the popularity and relevance of the nearly $1.08 billion Esports industry continue to grow, so does interest in expanding its scope. The International Olympic Committee organized a slate of five Esports events ahead of the 2020 Summer Games in Tokyo.
With Lee's background in sport management, as well as experience in high school athletics as a coach of strength and conditioning, there's less of a blurred line between Esports and what many perceive as traditional athletics. For Lee, there's no line at all.
"Just like other sports like football, basketball and soccer, competing at this level of Esports takes reaction time, team coordination and incredible amounts of communication," he said. "It trains you to be consistent and open to improvement like any other sport, too. At the varsity level, we aren't always looking for the highest-ranked players to join the team; sometimes, it's those who are willing to learn a lot in a short period of time and improve that can be the difference-makers."
As for Lee's plans for the future of the program, he hopes to expand the number of competitive games offered to enhance exposure of UWG on the national Esports stage and increase interest from players who have a variety of gaming interests. A space in UWG's Education Center recently opened to serve the Esports team. UWG also hosted its first large-scale Esports competition in December 2021, hosting the Georgia High School Association Esports State Championships.
"Because Esports is such a new, growing industry, being able to bring Esports to UWG makes us an early pioneer in the space," Lee said. "There are so many facets to an Esports program at the collegiate level – from hosting competitions to competitive play and experiential learning opportunities for social media marketing, live production and commentary. I'm excited to be able to capitalize on UWG's existing strengths of collaboration and innovation to serve our students both now and for years to come."
If you are interested in joining the UWG Esports team, contact josephl@westga.edu.
photography by Miranda Daniel