UWG Partnering with Community and Business Leaders to Revitalize Maple Street Corridor
Share this page
Feb. 8, 2023
Reading time: 1 minute, 56 seconds
The University of West Georgia is partnering with leaders in Carrollton and Carroll County, as well as local business owners, to develop plans to revitalize the Maple Street corridor in Carrollton.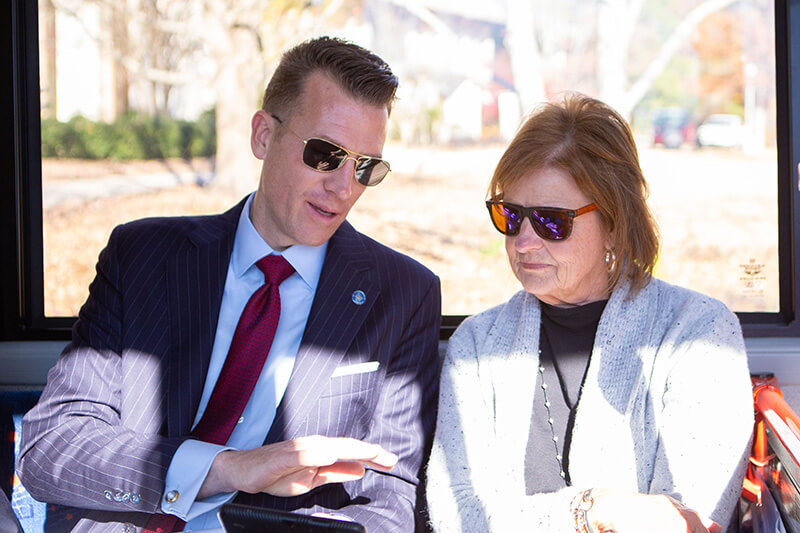 The project, first undertaken in early 2022, envisions a phased approach to redevelop segments of Maple Street to make it more pedestrian-friendly, enhance the curb appeal of existing landmarks and add new amenities to improve the quality of life of those who live, work or traverse on Maple Street, including quality workforce housing.
Project leaders – Carrollton Mayor Betty Cason and UWG President Dr. Brendan Kelly – recently met with representatives from the city, county and business community to discuss progress on the initiative and take a bus tour of one segment of the corridor.
"The University of West Georgia is dedicated to being a first-choice university for the communities to which we are in service that are also striving to be first-choice," Kelly said. "To achieve that goal, we are a proactive point of connection in key projects like this that advance the ecosystem of our community. Our desired outcome is to enhance the lives of everyone at UWG by providing them with a vibrant connection to downtown Carrollton that is dense with the amenities they expect in a 21st-century community."
In between two discussion sessions at UWG, attendees boarded a university bus and visited Maple Street to get a firsthand look at the Oil Park area, one of the project's precincts for redevelopment.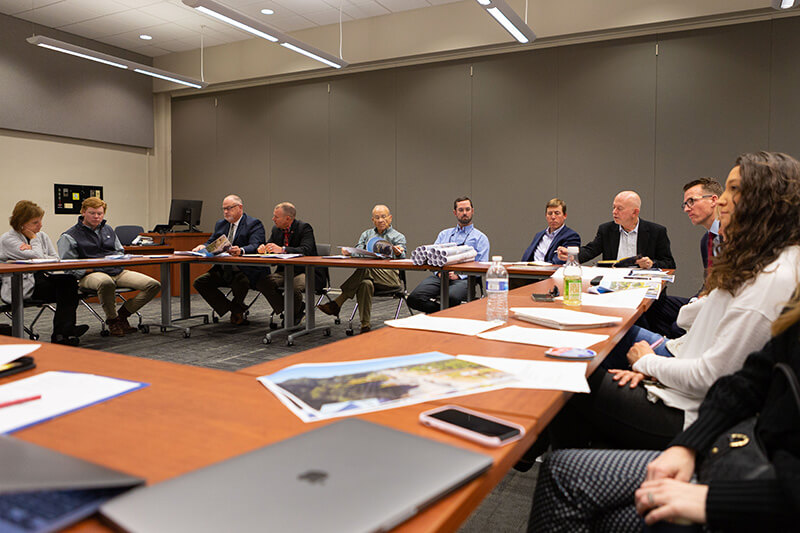 "It is important for government, business and community representation to stay focused on our efforts to improve the quality and infrastructure of the Maple Street corridor," Cason said. "We all have a role to play in the investment into our community, and this initiative is at the heart of that investment." 
Another vital partner in the project is the Carroll County government, led by board of commissioners chair Michelle Morgan.
"As a public servant, business owner and proud citizen of this community, I am thrilled with the progress that is being made by this collaborative group," Morgan said. "We are all dialed in to improving the functionality, business offerings and overall aesthetic of Maple Street." 
The group's next visit will be to a different section of Maple Street to see progress on Tanner Health System's Birches on Maple, a senior living community set to open this spring.