Nov. 20, 2020
Reading time: 2 minutes, 51 seconds
The University of West Georgia recently named Dr. Lakiesa Rawlinson as its new director of the Center for Student Involvement.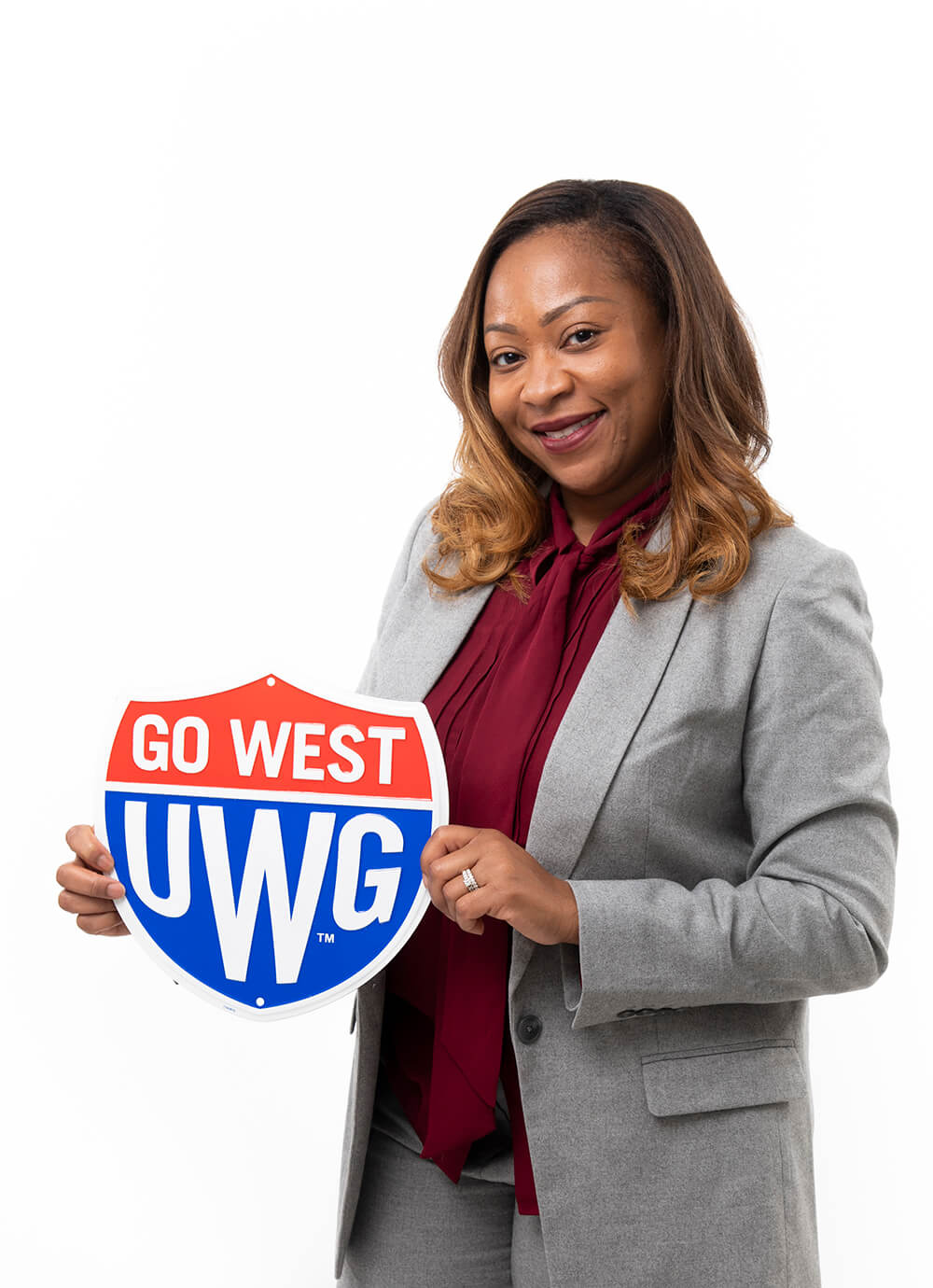 Rawlinson has worked in the University System of Georgia for more than a decade, serving as program coordinator for Kennesaw State University, associate director of campus life at Clayton State University, and director of student involvement at Georgia Gwinnett College.
"I felt UWG would be a good fit for me as a progressive thinker who values the importance of students' feelings," she shared. "I see myself as a bridge-builder between academics and student affairs to create co-curricular opportunities for our students that will allow them to grow professionally as well as personally."
While new to UWG, Rawlinson is no stranger. As an active member of the Southern Association for College Student Affairs, she has already worked alongside Drs. Matt Varga and Dena Kniess, associate professors of counselor education and college student affairs in UWG's College of Education.
"I've seen the growth of UWG," she observed. "Its vision and message of a sense of belonging and trying to create welcoming spaces for all students regardless of how they identify really connected to me on a personal level, given my history and work in social justice."
Dr. André L. Fortune, vice president for Student Affairs and Enrollment Management, praised Rawlinson's ability to articulate how student engagement contributes to academic success and preparation for life after UWG.
"Even before the pandemic, our students made it clear that they want to see more opportunities to build community and practice their leadership skills," Fortune said. "I am confident the outcomes we will see under Dr. Rawlinson's leadership will meet the needs of our diverse student body."
Rawlinson said there are many intrinsic benefits of getting involved for students. 
"By participating in a campus program, joining a student organization, or getting their resumes critiqued by Career Services or the Advising Center, that will ultimately challenge them and make them more marketable by developing those soft and hard skills needed to thrive in a global environment and workplace," she said.
Research conducted by the Center for the Study of Student Life at The Ohio State University measured the impact that student involvement in co-curricular activities outside of the classroom has on career outcomes. Highly involved students were three times more likely to be considered for a job by employers than uninvolved students, and moderately involved students were two times more likely. Another finding reported highly active students were 18 percent more career-ready than inactive students, and moderately active students were 11 percent more career-ready.
"It also develops their cultural competency by making connections with students and individuals who may have different views and beliefs than themselves," Rawlinson continued. "In the world we live in, cultural competency is so important because it helps people lead and work with others as well as fosters understanding of others' lived experiences."
And while COVID-19 may have caused student engagement officials to rethink the way they operate, Rawlinson indicated there could be some lessons learned.
"It's important for us to look at student engagement beyond COVID-19 and continue providing experiences for our students so they can continue to find value and learn from the different experiences and activities we provide for them," she concluded. "Engagement shouldn't just be on campus. It should also occur on digital platforms, like live-streaming, so a student who is at home can still participate, feel connected and identify as a member of this community. Accessibility is important."