Oct. 19, 2022
Reading time: 1 minute, 39 seconds
The University of West Georgia recently announced three new scholarship opportunities for incoming freshmen beginning in Fall 2023.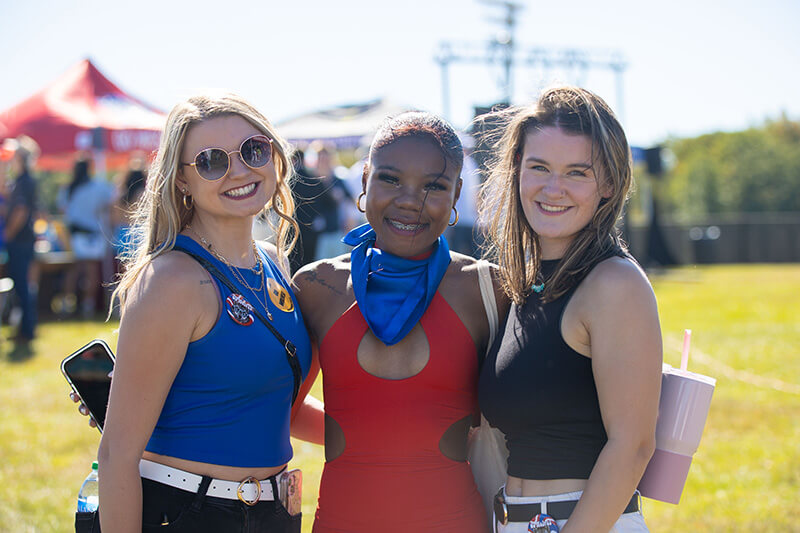 The UWG Advantage Scholarship is a one-of-a-kind opportunity for qualifying in-state students at the University of West Georgia. In combination with the HOPE scholarship, it gives Georgia students the opportunity to earn awards that cover all tuition and required fees. It is designed for first-time, full-time, degree-seeking undergraduate students at UWG. Eligibility is determined by academic merit, financial need, and residency.
UWG has created two opportunities – the EDGE Scholarship and the GoWest Scholarship – for students who are out-of-state but live in the U.S. Eligibility and award amounts vary by scholarship and student, and criteria for these scholarships are based on academic performance and residency.
Vice President of Strategic Enrollment Management Kimberly Scranage said the new scholarships are examples of how UWG serves as a first-choice university that keeps students in the forefront of every decision it makes.
"We know students who attend and graduate report better health, they volunteer and vote more, and they have longer life expectancies," she informed. "In short, education makes lives better. Therefore, we are focused on providing financial assistance to assist students attending the university. The Pack comes together to make sure those needs are met." 
Scranage added that because of these new and continued scholarship efforts, U.S. News & World Report has recognized UWG for its success in social mobility – currently ranked 53rd in the country and second in Georgia.
Students do not need to complete an additional UWG scholarship application to apply for the UWG Advantage, EDGE or GoWest Scholarships. Eligibility for the UWG Advantage Scholarship is based on a student's admission application and FAFSA. The EDGE and GoWest Scholarships are awarded based on information from a student's admission application. Each of these awards is renewable with maintained academic eligibility.
The Office of Financial Aid recommends students complete the FAFSA by the priority deadline of January 1, 2023. For more information about incoming student scholarships, visit UWG's Financial Aid webpage.