Second Chances: UWG Participates in Pell for Prisoners Initiative
Share this page
June 14, 2022
Reading time: 2 minutes, 42 seconds
The University of West Georgia works to build connectivity and meaningful relationships in all areas of the communities it serves. Through a partnership with the U.S. Department of Education (DOE), UWG will now help people who are incarcerated receive Pell Grants, allowing them to continue their education and look toward a fresh start.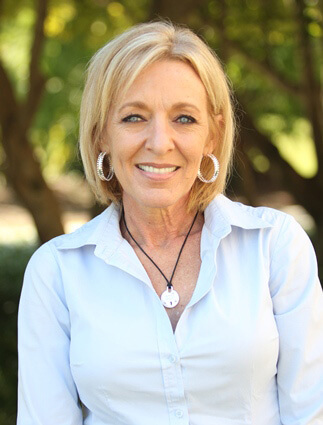 Only 200 schools in the U.S. currently participate in the DOE's Second Chance Pell Experiment. Kelley Christopher, senior lecturer in UWG's Department of Civic Engagement and Public Service, led the efforts to ensure the university was chosen for the program.  
"Offering a degree inside a correctional facility from an accredited university like UWG will be a game-changer," Christopher said. "With a four-year degree, returning citizens have a much better chance of securing stable employment and housing, making it possible to financially support or regain custody of their children and experience, maybe for the first time in their lives, a decent standard of living."
Although this project was led by Christopher, she said she couldn't have done it without a strong support system, including Dr. Abigail Kolb, Dr. Vanessa Woodward Griffin and Dr. Paul Rutledge, all of UWG's University College, and Dr. Tiffany Parsons of UWG's College of Arts, Culture and Scientific Inquiry.
Dr. Jon Preston, UWG's provost and senior vice president for academic affairs, said he is immensely impressed with the team's work to bring this initiative to life for the university.
"We are thrilled UWG has been selected as a Second Chance Pell Experiment site, and this milestone would not have been possible without our faculty's tremendous efforts," Preston said. "This project will doubtlessly bring about immeasurable positive outcomes in the lives of individuals who are incarcerated, their loved ones and society as a whole. As an institution focused on serving students and the community, we are proud and excited to be part of this."  
The Second Chance Pell Experiment was first established in 2015 and – to date – participating students have earned more than 7,000 credentials, building new skills and improving their opportunities for success after reentry into society through the initiative. Selected colleges and universities partner with federal and state penal institutions to enroll thousands of students in educational and training programs.
"Many of these individuals are incarcerated during the same years their peers are attending college, earning degrees and establishing their careers," Christopher said. "People who were in prison during these critical years will earn about half as much as their similarly situated counterparts throughout their lifetime. Leaving prison with an education can have a huge impact on those numbers – not to mention the impact it could have on the individual and their families."
According to the U.S. Department of Education, providing education in prison is proven to reduce recidivism rates and is associated with higher employment rates, which in turn improves public safety and allows individuals to return home to their communities and contribute to society. Christopher said the program will indeed open doors and change lives. 
"Research suggests that men and women who earn a college degree while incarcerated tend to live as law-abiding citizens upon release more often than those who do not," she said. "The reduction in recidivism is beneficial for everyone economically and socially. It is just the right thing to do."