Victories and Celebrations: UWG Day Declared in Carrollton and Carroll County
Share this page
Oct. 31, 2022
Reading time: 2 minutes, 38 seconds
The University of West Georgia strives to foster a sense of partnership and connectedness in the communities it serves. As an indicator of the success of that effort, the Carrollton City Council and Carroll County Board of Commissioners recently proclaimed Oct. 22, 2022, as UWG Day in both Carrollton and Carroll County.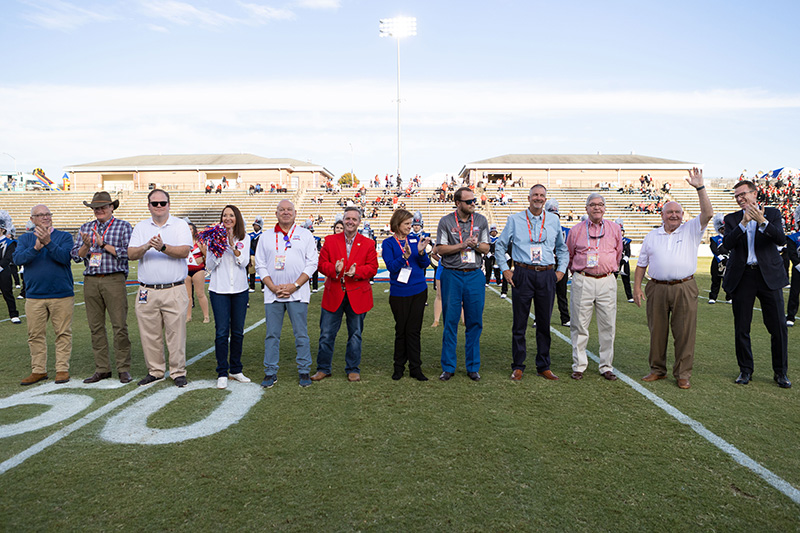 UWG President Dr. Brendan Kelly said the proclamations demonstrate the work being done to curate a first-choice university in communities that also strive to be first-choice.
"We are grateful for the celebration of our institution's place in the city and county as we continue our efforts to maintain a positive, vibrant university community," said Kelly. "A community is defined by the willingness of its people to connect, advance together and celebrate each other, and we are grateful for our partners in Carrollton and Carroll County for formally recognizing UWG Day. While this support marked the day, it was also filled with a notable number of wonderful victories and celebrations."
One such victory was UWG Football's 54-17 win over longtime rival Valdosta State University in what is known as the Battle of the Peach Basket. 
Among the numerous notable attendees of the game were Carrollton Mayor Betty Cason and councilmen Brett Ledbetter and Bob Uglum. Cason emphasized the importance of the relationship between the city and the university.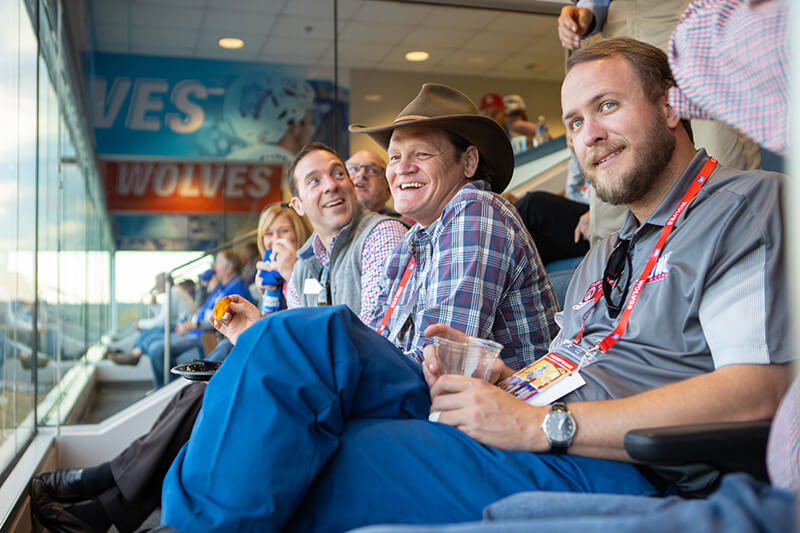 "The partnership we share with the University of West Georgia brings so much to our city," she said. "We recognize the impact the university has on our community, and we share so many common goals. Because of the unity of our leadership teams, we are able to make great strides in improvements to our city and plan for a future that will continue to be beneficial for all of our citizens, businesses and students."
Carroll County Commission Chairman and UWG alumna Michelle Morgan also attended the game for recognition of UWG Day, remarking on how the university gave her the tools she needed to be successful as a leader and entrepreneur. 
"The University of West Georgia and its staff and professors gave me the confidence to go and start a business and the continued support to become better at making a difference in my county," said Morgan.
University System of Georgia Chancellor Dr. Sonny Perdue was also in attendance, serving as honorary captain for both UWG and VSU. Board of Regents members Tommy Hopkins, Cade Joiner and Doug Aldridge were present as well, along with Georgia State Senators Mike Dugan and Russ Goodman, State Representative Tyler Paul Smith and incoming State Representative David Huddleston.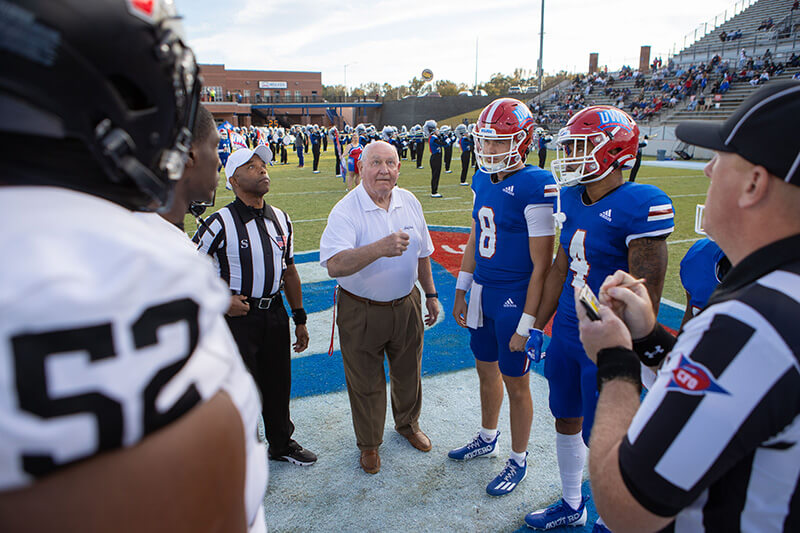 Besides the football game against VSU, celebrations on UWG Day included the bands from both universities taking the field to play together, enlivening performances by UWG Cheer, and an exciting UWG Volleyball match. Furthermore, parents and families of current UWG students were also treated with a fun and engaging Parent and Family Weekend.
UWG Hall of Fame inductees were also celebrated. Those included individuals that comprised the 1982 National Championship football team; Alex Armah Jr., currently playing for the NFL for the Washington Commanders; Stephanie Singleton, three-time All-GSC Volleyball player; and TaReon Kelsey, All-American UWG Women's Basketball player. 
At the close of the momentous occasion, Kelly proclaimed, "Oct. 22, 2022, was officially, and truly, UWG Day."