Dec. 14, 2021
Reading time: 2 minutes, 23 seconds
The number of large-scale video game competitions – known as Esports – has grown exponentially around the globe over the last 20 years. As a leader in innovation, the University of West Georgia is honored to host the 2021-22 Georgia High School Association's (GHSA) Fall Esports State Championship.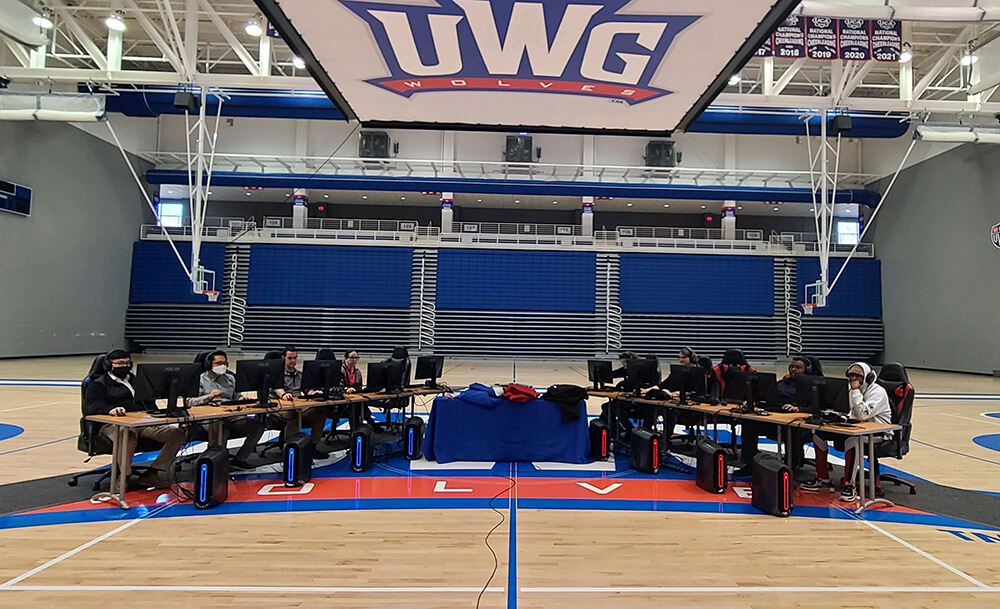 This Thursday, at UWG's Coliseum, the top gaming students from eight Georgia high schools will assemble to compete and discover who is the best of the best. 
Lindsey Robinson, project lead for UWG Esports, said she couldn't be more enthusiastic about the event and for the new partnership between GHSA and UWG. 
"We are thrilled to be involved in this year's GHSA Esports State Championship and look forward to officially opening our space in the new year," she said. "The opportunity to partner with GHSA firsthand as we expand the UWG Esports program is exciting, and the timing of this event could not be more perfect. By fostering these partnerships, we continue to provide industry-relevant opportunities for our students, which is integral to their current success and post-graduation career."
For this competition, winner titles will be determined for League of Legends, Rocket League, FIFA and Super Smash Bros. Ultimate, with trophies and medals awarded to champions and runners-up in each game. The finals of Rocket League, Super Smash Bros. Ultimate and League of Legends will be carried live on NFHS Network as well as Twitch. Spectators are welcome to attend the event free of charge.
UWG Coliseum Director Trent Ross, whose work with GHSA ensured UWG would be the home of the competition, said he is thrilled to host the tournament at the facility.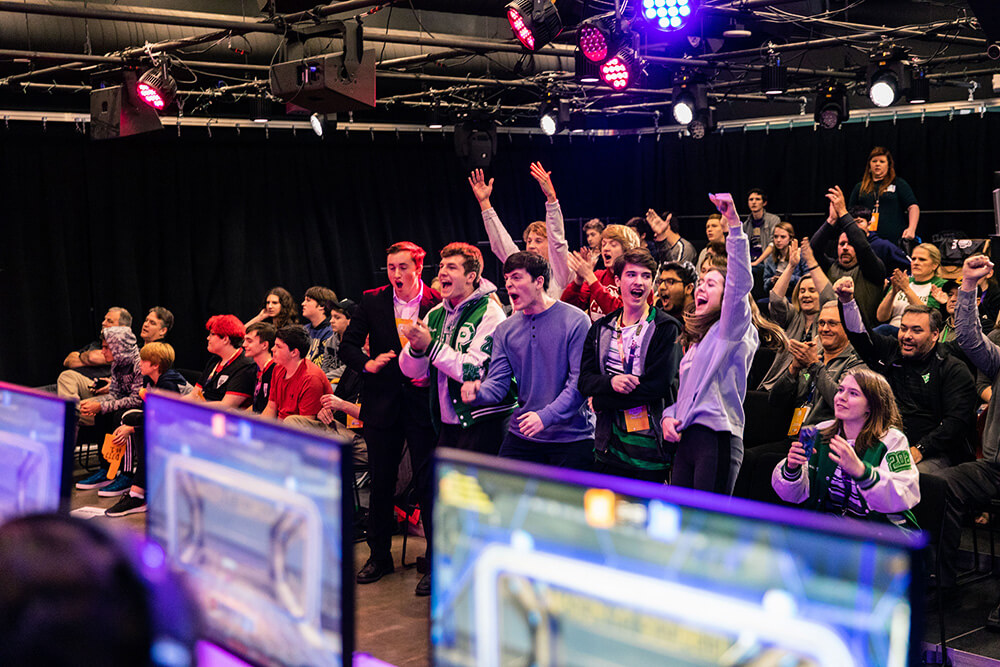 "This is the first sanctioned Esports tournament we've hosted at The Coliseum, and we are excited to welcome the state's best Esports student-athletes and showcase all that UWG has to offer," said Ross.
As the popularity and relevance of the nearly $1.08 billion Esports industry continues to grow, so does interest in expanding its scope. The International Olympic Committee organized a slate of five esports events that were staged ahead of the 2020 Summer Games in Tokyo, which featured competitions in auto racing, cycling, baseball, sailing and rowing.
UWG currently has multiple academic units cohesively exploring various options related to Esports curriculum. While the university currently offers electives in Esports through the sport management program, other options will be available in the coming semesters. These opportunities will be for freshmen through graduate students and will equip them with the skills to be employable in this growing industry.
The Georgia High School Association is a voluntary, non-profit organization composed of over 460 public and private high schools. The GHSA administers regulations for region and state competition in 20 sports and three activities. Founded in 1904, the GHSA strives to promote good sportsmanship, participant safety and fair play among its member schools.