Wolf for Life: Triple UWG Alumna, Retired Leader Supports Non-Traditional Students
Share this page
Nov. 4, 2021
Reading time: 2 minutes, 23 seconds
A three-time alumna of the University of West Georgia who dedicated her career to enhancing the experience of UWG students continues to give back through a scholarship endowment.
Wanda McGukin '79 '93 '97, who retired from UWG as director of Career Services in 2012, graduated from the institution three times – all as a non-traditional student. Now, through the Wanda and Grant McGukin Scholarship Endowment, she and her husband, Grant '79,  hope to make life easier for other adult learners.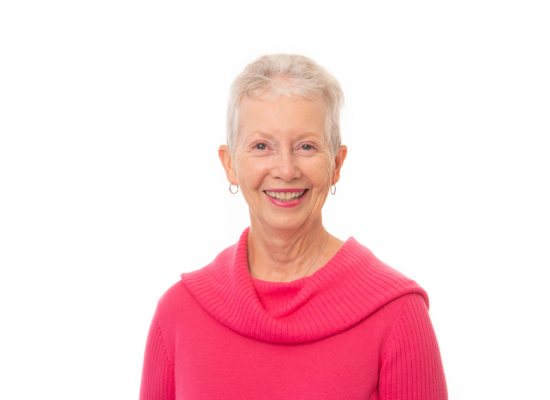 "Having earned degrees from UWG and working for the university, we always knew that we wanted to give back, but we just never decided on a time frame," Wanda said. "This year, we started talking about it and decided it was time. We would love to be able to see students benefit from this."
The McGukins met while working at the same company in their early 20s. They soon married and worked full time while attending what was then called West Georgia College together, benefiting from Grant's GI benefits from a stint in the U.S. military.
They both graduated in 1979 with associate degrees in marketing. In 1986, Wanda left the company she had worked for several years and began a career at UWG in student services, earning her bachelor's degree through evening classes.
"After I got my bachelor's degree, I said, 'I am done,'" she said. "After about a year I said, 'I need a master's degree.'"  
By 1997, she had achieved that goal, as well. Once she completed her master's, McGukin moved to Career Services, an office she eventually led as director. After eight years in the leadership role, she retired from UWG in 2012. 
How the McGukins chose to give back was clear to them from the start as they personally understand the difficulties and obstacles a non-traditional student can face. 
"There were times that paying for classes and student activity fees was a struggle," she said. "Also, working in student services, I got to see the story of these non-traditional students who were getting an education in order to build a better life for themselves and their loved ones while keeping a roof over their heads and food on their tables. Helping non-traditional students is what I always wanted to do."
McGukin not only gives back to UWG by way of this scholarship endowment, though. She serves on the Alumni Association Board of Directors, and has previously served on the board's executive committee, and she and Grant love tailgating and supporting Wolves football.
"UWG has had a huge impact on my life," she said. "I have the life I have because of the quality education I received. I cannot imagine where or who I would be had I not come to UWG."
For more information about how you can make an impact by supporting UWG through an endowment, scholarship or annual giving, please visit UWG's Give West page.