The University of West Georgia was listed in a recent Realtor.com article, titled America's Most and Least Expensive College Towns, for its commitment to providing shows, sports events, performances and seminars to the community. Carrollton ranked nine out of 10 cities nationwide as the least expensive college town.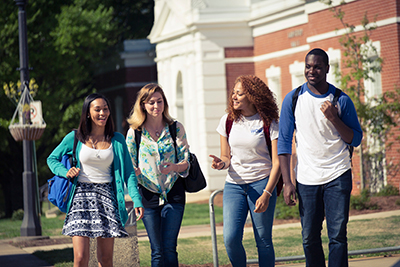 "UWG is proud to be an integral part of the local community," said UWG President Kyle Marrero. "Not only is Carrollton a great place to live, work and play, it's a community in which all key stakeholders are working together to create the thriving, student-centric learning environment so critical to our future growth."
According to Realtor.com, its data team ranked more than 300 college towns by median home price to come up with the top 10 most expensive and 10 least expensive. A college town is defined as an area where student residents number more than 5,000 and make up more than 20 percent of the town's total population. In 2014, UWG's total enrollment was 12,206. This year the university welcomed a record 2,300 incoming freshmen.
UWG events for both students and the community include fall concerts, traveling exhibits, shows at the Townsend Performing Arts Center, and academic lectures featuring nationally recognized speakers hosted by various academic colleges.
The university was also cited as a major local employer, in addition to Tanner Health System and Southwire.
For more info on UWG events, visit https://go.activecalendar.com/westga/.
Posted on