by Colton Campbell
For African-American churches in west Georgia, it's time for a history harvest, and everything – from church bulletins wedged in copies of the Holy Bible to the pastor's notes for the Easter sermon – is fair game.
Led by local historian Carolyn Gray and Shaneé Murrain, university archivist and assistant professor at the University of West Georgia, the African-American Churches in West Georgia Community Archives Project aims to preserve and archive pieces of history at churches established 100 years ago or earlier.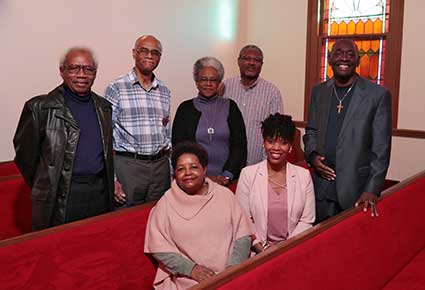 "A lot of these churches share the same origin story," Gray said. "Most of them started out as meeting places in the woods."
The dynamic duo of Gray and Murrain are rooting out the history and ensuring documents and artifacts from the past can be accessed in the future. Gray provides local expertise on churches in Carroll and Haralson counties, and, as the archivist in the Special Collections department at UWG's Ingram Library, Murrain provides experience in preserving and recording historic materials.
"We're looking for anything and everything," Murrain said. "Meeting minutes, photographs, bulletins and programs, sermon notes – all of it. We're also working to capture some oral histories so that people's memories and stories can be documented and maintained for the future."
The materials will remain at the respective churches. The project's goal is to provide an index of what can be found at each church and how to locate it.
"We're indexing and establishing aides that will help anyone interested in finding the pieces of history they wish to access," Murrain said. "We're also taking preventive measures to keep items preserved, as well as training members of the congregations on how to preserve items for posterity."
So far, the project leaders have identified 33 churches in west Georgia that qualify for the service. They're piloting the project at Moore's Chapel United Methodist Church in Carrollton.
The Rev. Dr. Edward Landrum, pastor at Moore's Chapel, appreciates the project for helping members of his congregation to keep in touch with the past.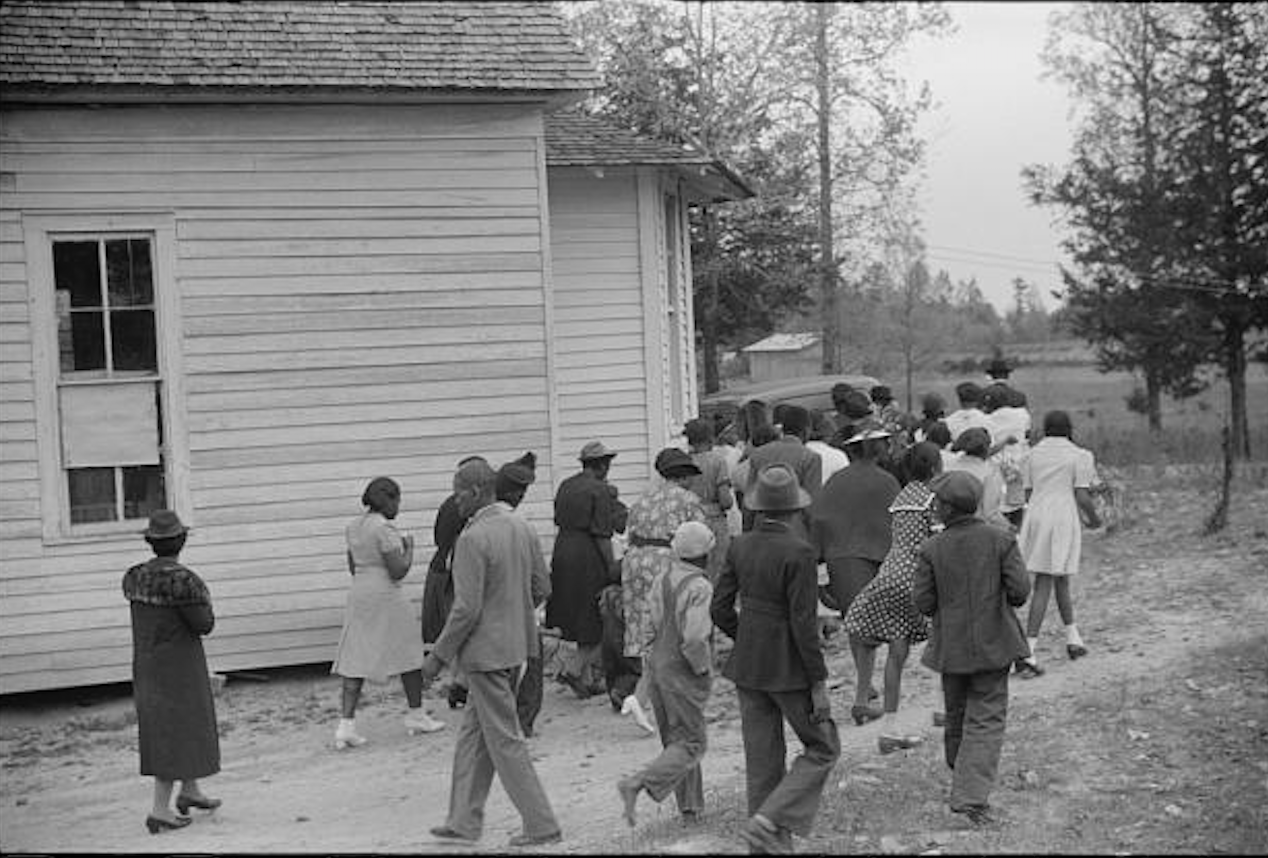 "When communities change and people move around, it's hard to keep that history alive," Landrum said. "Churches that have an older congregation, like ours, have a lot of information, wisdom and history in their members, but it's not easy getting that information established in a way that anyone can access it."
Landrum said that's changed since Gray and Murrain spoke to the church.
"That initiated a new interest for people to understand the importance of preserving history of our church," Landrum said. "From that, people have brought forward a good deal of items they had that weren't being kept track of and that may be of interest to members of the church in the future."
Gray and Murrain have visited several churches in Carroll and Haralson counties to gauge the congregants' interest in the project and share what they can start doing now to preserve their history. They've also presented a workshop at the Haralson County Aiding and Building Convention on how best to preserve the history of the convention's six Baptist churches.
The project's coordinators encourage churches to host a "history harvest," in which members of the churches search their homes and the church grounds to find items that may be of interest to the project.
"A lot of churches aren't aware of the history they have," Murrain said. "They may know its value, but they have no formal way to keep track of what they have and where it is. We're focusing on the oldest churches now because many of the documents and items at those churches will be fragile and are more endangered than churches that were established later."
The idea for the African-American churches project started last fall. Gray, a local historian who has maintained the history of Carrollton's Carver High School since graduating from the all-black high school in 1965, is using her experience of establishing a mobile exhibit of that school's history to inform her work in this project.
"We want that history captured," Gray said. "My personal fear is that as older generations leave the world, all of this history will be gone because no one thought to preserve it. With the migration of young people away from their home churches, it's hard to say who will remain to keep history alive. That's why this work is so important. It touches my heart to know that our descendants for years to come will be able to access these pieces of history because of the work we're doing."
Posted on