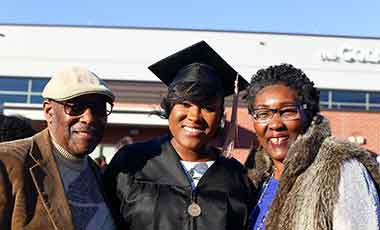 Record number of UWG graduates walk stage
A record number of nearly 900 undergraduate and graduate degrees were conferred for the fall semester Sunday, according to preliminary numbers, with approximately 750 candidates for graduation participating in one of the two commencement ceremonies.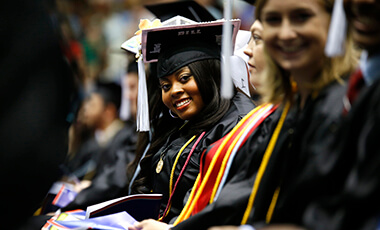 UWG Fall Commencement Ceremonies Set for Dec. 9
The University of West Georgia's fall commencement ceremonies will be held Saturday, Dec. 9, at 10 a.m. and 3 p.m. in the UWG Coliseum. The events cap off a semester that boasted the eighth consecutive year of record enrollment and historic levels in the median grade point average and SAT scores of incoming freshmen.