by Jordan Head
The University of West Georgia earned high-rankings on BestColleges.com's most recent standings, landing No. 4 among the Best Online Colleges in Georgia and No. 11 among the Best Four-Year Colleges in Georgia.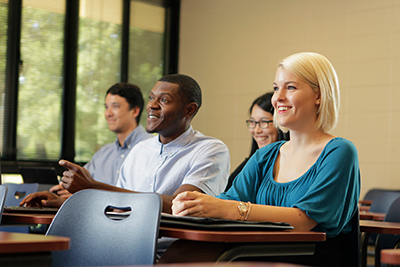 "At UWG we work together everyday to build the nation's top comprehensive university - sought after as the best place to work, learn, and succeed," said UWG President Dr. Kyle Marrero. "These latest rankings from BestColleges.com show were on target and that our focus truly is on student success as well as excellence in our faculty and staff."
The university was ranked above six peer institutions in Georgia, including Georgia College & State University, Clayton State University, Columbus State University, Kennesaw State University, Brenau University, and Albany State University.
The determining process for rankings is grounded on statistics organized by the National Center of Education Statistics (NCES). Factors used to select the top schools included affordability, enrollment and graduation rates, and additional measures of positive student outcomes. Most rankings are based on data from the 2013-14 academic year, although more recent information was used when available.
To determine the Best Online Colleges in Georgia, 40 percent of the affordability component accounts for the average net price for lowest income students. Another 40 percent accounts for the loan default rate at the school – a calculation of how much debt the typical student graduates with. The final 20 percent is based on a school's online programs. Half of this ranking is based on the number of online programs each school offers, while the other 50 percent measures how many students at each school participate in online education.
Through distance learning, receiving a degree is attainable for students who are not able to take advantage of a traditional classroom setting due to factors such as distance, family, or work. Complete programs offered through the university's online curricula include a bachelor's in criminology and nursing, a master's in education, nursing, computer science, and business, and doctoral degrees in education. Students can also take all required core classes online through UWG's eCore offerings.
UWG is a part of the University System of Georgia. The university has been named among the best schools in the Southeast consistently for the last decade. For more information about UWG Online, visit www.uwgonline.westga.edu.
Posted on