by Akilah Frazier
On March 26 the nonprofit organization Circles of West Georgia held its very first poverty simulation at the University of West Georgia. Circles of West Georgia is a nonprofit organization in Carrollton with a stated mission to inspire and equip families and communities to thrive and end poverty. While many people think of poverty as an isolated problem, it affects over 20,000 families in Carroll County alone.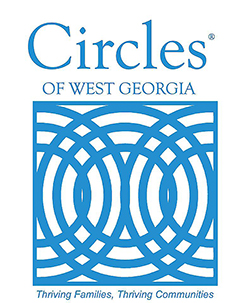 During the simulation, student and faculty volunteers from UWG and the Circles organization role-played to help members better understand what people experiencing poverty endure.
Leslie Davis, the coordinator of the nonprofit, had the opportunity to participate in her first simulation while visiting the Circles chapter in Boone, North Carolina. She found the simulation to be eye-opening and immediately wanted to share it with the community in west Georgia. It was decided to expand the simulation to include allies, board members, and the community as a whole to make the event more impactful.
"We can study about and hear stories from individuals who are living in poverty, but this simulation gives you the opportunity to experience, just for a brief time, the struggles and life-changing decisions that the crisis of poverty causes individuals and families to make on a daily, weekly and monthly basis," Leslie explained.
Circles of West Georgia had a great turn out for the simulation, and the group hopes to host another one in the fall. To become a volunteer and for more information, visit circlesofwestgeorgia.com.
Posted on