University of West Georgia Political Science Professor Dr. Gregory Dixon will present the program "A Constitution – If You Can Keep It" on Thursday, Sept. 14, at 11 a.m. in UWG's Ingram Library in celebration of Constitution Day. Constitution Day commemorates and celebrates the formation and signing of the U.S. Constitution on Sept. 17, 1787.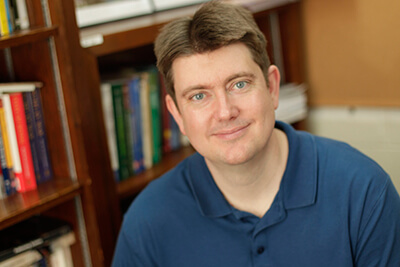 Dixon earned a Ph.D. in political science from the University of Arizona in 2007. In 2014, he was awarded the University System of Georgia's Regents' Teaching Award for Faculty Excellence for UWG and the following year selected to be a Governor's Teaching Fellow.
Political turmoil. Social upheaval. Violence in the streets. A government seemingly unable to pay its debts or even to carry out the most basic tasks. Talk of revolution and resistance. Life was rough in 1787 as the Founders arrived in Philadelphia to draft the Constitution. To resolve these issues, the Founders drafted a document that has endured for over two and a quarter centuries. This document laid a strong foundation for effective governance while preserving essential liberties.
Today the description of the United States of 1787 sounds familiar to us again. As America faces a period of turmoil and upheaval, politics has become a dirtier word than usual. Is the Constitution showing its age? Have modern problems and modern demands finally overwhelmed this venerable document?
Dixon argues that the core principles of the Constitution are at their most relevant in trying times. The trials and tribulations of today are merely the latest set of challenges that America has overcome. Past generations have each risen in their turn and preserved the core of the Founders' vision. Dixon argues that the present generation holds the fate of the Constitution, and thus the nation, in its hands. It can be their Constitution, but only if they can keep it.
This presentation is sponsored by the Department of Political Science, the Thomas B. Murphy Center for Public Service and Ingram Library. Special public parking will be provided in the Townsend Center gated lot beginning at 10 a.m. There is no admission fee. For further information, visit www.westga.edu/library or contact Catherine Hendricks at chendric@westga.edu or 678-839-5337.
Posted on