by Taylor Bryant
The Carnegie Classification of Institutions of Higher Education has upgraded the University of West Georgia's classification to Doctoral Research University R3. The classification, released in February, places UWG among a higher class of institutions for its research work for the first time in the institution's history. Only seven other Georgia institutions of higher learning qualify for doctoral university status. UWG is an R3 (moderate research) category, which is comparable to four of the other doctoral universities of the eight in the state.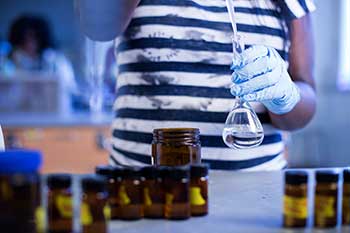 "The Carnegie designation as a R3 or doctoral granting institution is a historic moment in the history of West Georgia and one that many of us have worked toward for years," said Dr. Micheal Crafton, UWG's provost and vice president for Academic Affairs.
"All of us play a role in developing and supporting our doctoral programs whether we realize it or not," he continued. "As we all know, this designation does not come to an institution simply because it has doctoral programs but rather because it is actually granting degrees to successful students. This is what we have accomplished and what our colleagues have every right to be most proud."

The classification update represents data collected based on research activity in 2013-2014 and contains a structure of six parallel classifications: basic or the traditional Carnegie Classification framework, undergraduate and graduate instructional program, enrollment profile, undergraduate profile, and size and setting. The classifications provide various lenses to view U.S. colleges and universities offering researchers greater analytic flexibility.

"We are excited about the new Carnegie Classification elevating UWG to the top seven percent of universities nationally," said UWG President Dr. Kyle Marrero. "This is a testament to our programmatic growth, our quality faculty and staff, and the success of our students."

The Carnegie Classification has been the leading framework for recognizing and describing institutional diversity in U.S. higher education for the past four and a half decades. Starting in 1970, the Carnegie Commission on Higher Education developed a classification of colleges and universities to support its program of research and policy analysis. This framework has been widely used in the study of higher education, both as a way to represent and control for institutional differences and also in the design of research studies to ensure adequate representation of sampled institutions, students or research.
Posted on