by Taylor Bryant
The University of West Georgia announced on Tuesday that it expects to have another year of record enrollment after preliminary estimates show 13,400 students. The increase is 4 percent higher than last year's enrollment and would mark the sixth consecutive year the university has seen record enrollment.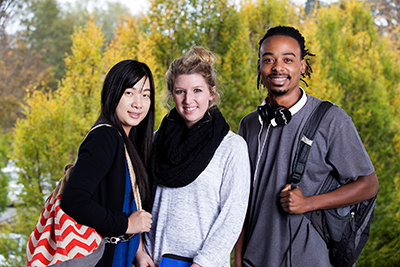 UWG's fall semester begins today.
"For seven years in a row, a record number of students have chosen to Go West," said UWG President Dr. Kyle Marrero. "As we continue to follow our plan of purposeful enrollment growth, we appreciate and value their confidence in making UWG the place where they want to learn and succeed."
In the past five years, UWG has experienced a 13.9 percent increase in student enrollment. UWG's Student Affairs and Enrollment Management staff have been working to recruit students by highlighting the academic quality offered at the university. Last summer, UWG began holding specially focused events that gave potential students the opportunity to interact with their future professors and other faculty members.
In addition, the university is expected to break last year's record of 2,300 freshmen. As a result, housing and residence life saw an increase in residency applications. In 2013, some students were forced to be housed in local hotels due to a shortage of dormitory housing on campus. Since the shortage, officials began planning for sharp increases in student population, allowing them to better manage the task of housing all incoming students.
When The Oaks residence hall was constructed four years ago, the shortage was greatly eased. However, with student demand increasing, UWG is back at full capacity once again this year. Requests for a room from first-time students is up 6.84 percent this semester, and requests from returning students is up 7.35 percent.
UWG's faculty continues to grow alongside the increasing size of the student body. The university recently announced the addition of 33 new positions for the school year. New positions are being added to faculty in multiple departments, including sociology, criminology and nursing. UWG is also adding staff positions across its campus as new slots have opened in UWG Athletics, as well as human resources, ITS and student affairs.
"UWG's annual impact has risen by $100 million in five years to $518 million," Marrero said. "It is directly due to the increased number of students and new faculty and staff positions creating an immediate and significant economic impact on Carrollton and the west Georgia region. That, combined with jobs being created, helps improve the quality of life in our communities. For us, that's what being an engaged community partner is all about."
Officials noted that the numbers released on Tuesday are currently considered to be preliminary, and official enrollment numbers will be released in October.
Posted on