by Sarah Powell
As people around the world confront challenges presented by the current public health crisis, the University of West Georgia's Department of Continuing Education remains committed to delivering quality non-credit programs, courses, workshops, and seminars for your professional development and personal enrichment.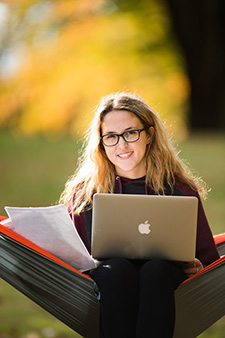 Free, self-paced online courses are now available from UWG Continuing Education. The courses cover a mix of hard and soft skills that are important in today's changing job market. The 10 courses will be available until June 30 at no cost.

"This is a great opportunity for people to gain a new skill or build on skills they already have," said Marty Davis, director of UWG Continuing Education. "Possessing the right skills and knowing how to utilize them is vital for both job seekers and those currently employed."

The courses are open to UWG staff, alumni and community. Courses include:
12 Steps to a Successful Job Search

Creating Web Pages

Creating WordPress Websites

Fundamentals of Supervision and Management

Individual Excellence




• Keys to Effective Communication

Managing Customer Service

Marketing Your Business on the Internet

Personal Finance

Small Business Marketing on a Shoestring



To find out more about these courses and to register, visit www.​westga.​edu/conted/free-online-courses/.

Posted on