by Colton Campbell
If Darrius Shaw, a middle-school science teacher, is fortunate enough to earn a Fulbright Scholarship, he believes the award won't necessarily be for him.

It will be for his future students.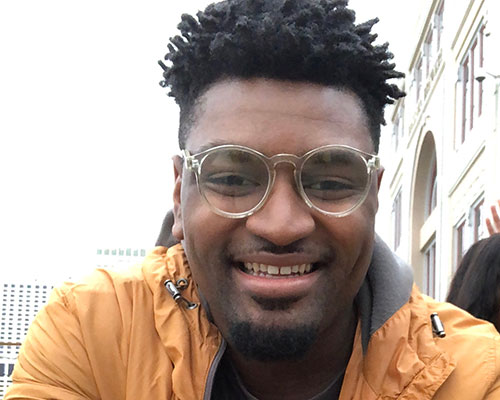 Shaw is one of two University of West Georgia alumni who were named semifinalists for the 2019 Fulbright U.S. Student Program, a prestigious scholarship program that offers grants for study and research in countries around the world.

"As a teacher in a STEM [science, technology, engineering and mathematics] field, I see there are groups of students who are highly engaged in science and others who are only participating because they have to," said Shaw, who majored in biology and secondary education as a UWG undergraduate. "If I earn this Fulbright award, I want to use my graduate studies to learn how to engage students who are under-represented in the STEM fields. So the scholarship would really be for them."

Also named a semifinalist was West Poindexter, a 2018 UWG graduate who earned bachelor's degrees in philosophy and psychology. While Shaw would like to earn his master's degree in the United Kingdom, Poindexter hopes to earn his in Belgium.

"As a philosophy student, I've always been interested in how power relations play out in a variety of experiences and environments," said Poindexter, who will focus his studies on phenomenology (the philosophical study of consciousness) and critical race theory in graduate school. "I will be ecstatic if I get the opportunity to study more about those dynamics in graduate school at my college of choice in Belgium. I look forward to engaging with individuals who come from entirely different backgrounds than me to reach some common ground."

The Fulbright program is aimed at graduating seniors and recent bachelor's degree recipients, graduate-level candidates, and young professionals, with around 1,900 grants awarded annually.

Students submit a statement of purpose, defining activities to take place during one academic year in a participating country outside the U.S. Semifinalists like Shaw and Poindexter have been reviewed by a national screening committee and recommended to the foreign or host country of choice for additional review.

The U.S. Fulbright program has seen about 5,000 applicants annually in recent years, with about 800, on average, ultimately selected to receive the award. Poindexter and Shaw should receive word of whether they've made it to the next round of selections in April.

"Being selected as a Fulbright semifinalist is an incredible accomplishment," said Dr. Janet Donohoe, who serves as dean of the UWG Honors College. "We are so proud of these two students and trust they will represent their alma mater well as they move forward through the application process."

Both semifinalists credit their involvement with UWG's Office of Undergraduate Research – an office in the Honors College – as being integral to their success so far in their Fulbright journeys.

"I fully believe I wouldn't have been named a semifinalist if it wasn't for the help I received from UWG," Poindexter said. "Kate Theobald, manager of the Office of Undergraduate Research, set me up with a timeline leading up to the application deadline and ensured I had everything I needed to be successful. I was able to connect with some amazing people who read and edited my statement of purpose to really focus what I was trying to say, which is how I think I stood out for the selectors."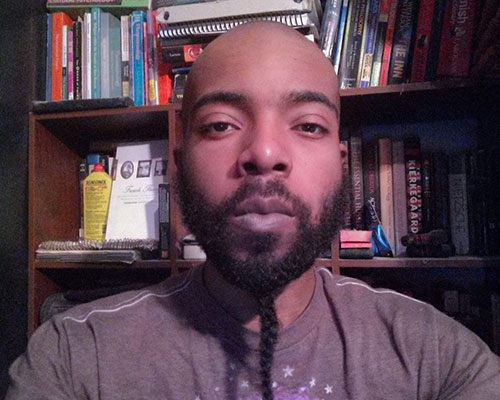 Shaw agreed, saying the act of applying has been beneficial for him as an educator.

"It was a challenging, but rewarding, task to take time to reflect on why I'm in education and if this field is one I'm willing to put the work in to do," said Shaw, who teaches life science at Crabapple Middle School in Fulton County, Georgia. "I found out it definitely is."

Shaw said that whether he moves forward to become a Fulbright finalist or not, he's glad to have re-examined and re-defined his calling.

"As a person who is under-represented in the STEM fields myself, I was able to find interest in science through the teachers and professors I encountered throughout my educational career who were passionate about science," Shaw said. "If I am named a Fulbright scholar or not, I will continue to stand on those educators' shoulders to ensure everyone is engaged and learning at a high level."

For more information on applying for nationally competitive scholarships, visit UWG's Office of Undergraduate Research.
Posted on