by Bonnie Butcher
This year marks the 12th year in a row for the University of West Georgia to receive a grant from the Governor's Office of Highway Safety. The grant, totaling $12,000, goes towards lectures, interactive classes, and activities that promote awareness of the dangers of alcohol and driving.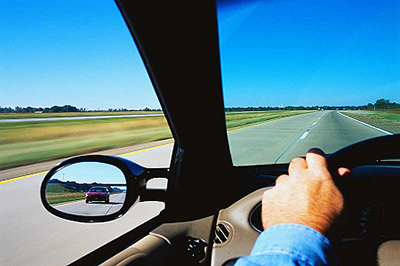 "Having the financial assistance of this grant continues to serve as a vital resource in helping educate our students through various projects," said Ron King, lead educator with Health Services. "Because of the highway safety grant, we've been able to provide quality, engaging programming beyond lectures to our students for several consecutive years."

The education component will cover issues such as distracted driving, alcohol abuse, underage drinking, and impaired driving. The program is designed to promote knowledge about leading healthier and safer lifestyles for students.

Programming for this initiative has been a collaborative effort from many offices at UWG, including implementation by Ron.

The main goal of this program is to create a healthy and secure campus environment that has longevity. Activities include prevention classes and demonstrations as well as educational incentives designed to advocate positive traditions. Student Affairs staff and student leaders from campus organizations have been certified to teach classes. The incentives are provided to students who attend alcohol education classes.

The grant provides the Arrive Alive simulator for students to experience both distracted and impaired driving. Another popular part of this project includes the use of Fatal Vision Goggles, which are able to simulate intoxication through a pair of goggles. Students are able to get a firsthand experience of how it is to drive under the influence. This impaired driving simulation is also applied each semester during the annual observance of Health and Safety Week and National Alcohol Awareness Week.

The university will continue involvement with the Georgia Young Adult Program, designed for many universities in Georgia. These programs use peer education to bring awareness to highway safety issues addressing police traffic services, speed control, impaired driving, roadway safety, occupant protection/child passenger safety, pedestrian and bicycle safety, motorcycle safety, traffic records, and community traffic safety.

"I am very grateful for the opportunity to work with the Governor's Office of Highway Safety again in the coming year," said Jill Hendricks, grant project manager. "This funding enhances our ability to provide highway safety programs to UWG students."

Ron and peer educators are available to do presentations in local area high schools. The grant runs from October 1, 2015 through September 30, 2016.
Posted on