by Allie Smith
University of West Georgia graduate student Michael Mordi has found his home a long way from where he was born.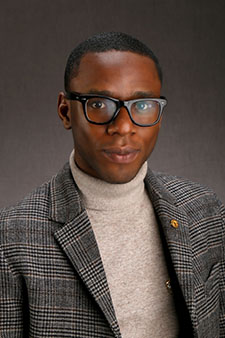 Originally from Lagos, Nigeria, Mordi moved to Douglasville, Georgia in 2010, before his journey with UWG began.
Mordi's first experience with UWG was touring the campus as a high school student.
"Originally, UWG was not on my radar at all," Mordi said. "It wasn't until I toured the campus that I fell in love and knew it was exactly what I wanted."

Mordi graduated with his bachelor's degree in criminology from UWG in 2018 and felt so connected to the community, he decided to stay and enroll in a graduate program.

Spending the last six years at UWG, Mordi has been involved in the community for the majority of his time here in the United States.

"West Georgia is my home," Mordi said. "I have been here for most of my life in the United States, and I've built my life around UWG."

Mordi's experience at UWG has been a transformative one for him both personally and professionally.

"UWG has made me into someone I never thought I could be," Mordi said. "I am more confident now."

Mordi is not only pursuing his master's in criminology, he is also working as a graduate assistant for the Center for Student Involvement's Fraternity and Sorority Life.

Through this connection, Mordi has been able to sharpen the skills he has been learning since his freshman year at UWG.

"My experience has prepared me for a lot," he said. "It showed me that I am capable of interacting with a variety of people."

His four years of undergraduate engagement were so significant in Mordi's life, he wanted to find a way to help create that same experience of self-development for current students.

Being involved with Fraternity and Sorority Life, Mordi is able to give back to students through their involvement in social organizations. In his role, it is important to him that he is able to help these students develop personally as well as professionally.

"I want to give back to the university that gave me so much."
Posted on