by Gary Leftwich
As he continues to lead the institution through a period of historic growth, the University of West Georgia's president, Dr. Kyle Marrero, has been named one of the 100 Most Influential Georgians for the third straight year by Georgia Trend magazine.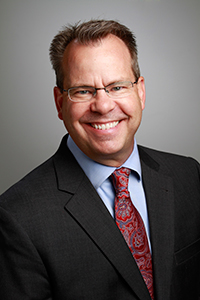 Georgia Trend's editorial staff compiles the annual list of top leaders, selecting individuals who best reflect leadership, power and influence in Georgia.
"It's truly an honor to be included among such thoughtful and impactful leaders—all of whom keep Georgia foremost on their minds as they do their parts each day to move our state forward," said Marrero, now in his fourth year as UWG's president. "It's a team effort at the University of West Georgia, where we impact students' lives through the transformational power of education. Together, we are preparing the leaders of tomorrow."
Under Marrero's leadership, UWG's faculty and staff follow a comprehensive strategic plan that succinctly defines the university's imperatives, vision, mission and core values. The Engage West! Initiative enlivens the plan and represents a major cultural transformation focusing on evidence-based leadership and a culture of high performance. This transformation has led to record enrollment, record fundraising, record graduation rates, record degrees conferred and record economic impact at UWG.
Last year, the American Association of State Colleges and Universities recognized West Georgia and Engage West! with its National Leadership Excellence and Innovation Award.
Marrero also has spearheaded development of the Carrollton/Carroll County Education Collaborative. The collaborative represents the future of K-16 collaborative success with a focus on ensuring post-secondary readiness. It addresses current and evolving educational and workforce needs that align with the needs of the community, region and state.
UWG is acknowledged as an innovative, progressive leader in online curriculum development, including eCore and, now, the development of eCampus for University System of Georgia. Institutional awareness and reputation continue to rise as the university captures the attention of peers across the nation with its innovative curriculum delivery approaches.
Other prominent leaders included on the Georgia Trend list include Delta Air Lines CEO Ed Bastian, Georgia Attorney General Chris Carr, Georgia Technical College System of Georgia Commissioner Gretchen Corbin, Georgia Gov. Nathan Deal and a host of business, education and legislative officials.
"We at Georgia Trend do not take the task of selecting the most influential people in the state lightly. It's a year-round process that involves lots of meetings and discussions," the editors said in a statement. "The original list is always more than 100, and we think the final group represents the realities of leadership, power and influence in Georgia."
Posted on