For the fourth consecutive year, University of West Georgia President Dr. Kyle Marrero has been named one of the top 100 Most Influential Georgians in 2018 by Georgia Trend, a magazine of Georgia business, politics and economic development.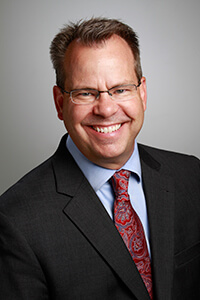 "I am once again humbled by this great honor," Marrero said. "I truly believe our successes stem from a team effort. I am proud to work alongside my wonderful colleagues to provide students with relevant, valuable and affordable access to knowledge and skills needed to excel in today's workforce. We really are transforming lives through the power of education."
Under Marrero's leadership, 2017 was a year of record-setting numbers for UWG, which experienced its seventh-straight year of record enrollment in addition to historic levels in average incoming freshman grade point average, four- and five-year graduation rates, degrees conferred, funds raised and economic impact to the region.
In 2017 Marrero was charged with serving as chairman of the steering committee of the University System of Georgia's Comprehensive Administration Review, a two-year system-wide initiative to improve efficiency and effectiveness of administrative functions and stream processes to provide quality instruction in the most cost-effective manner.
Last fall, UWG was recognized among the nation's top universities in meeting student needs, and its business, nursing and education programs were included among the country's most effective by Colleges of Distinction.
Throughout the year, UWG continued to be a catalyst and active partner in the West Georgia Education Collaborative as an expansion of the Carrollton-Carroll County Education Collaborative (CCEC). Last summer, the group held its second annual summit and expanded its resource network to neighboring Coweta, Heard, Haralson and Troup counties.
The university continued to remain in the national spotlight as it once again was recognized among the nation's top colleges and universities by U.S. News & World Report. Princeton Review ranked UWG as a Best Regional College for 2018.
This was the 20th year Georgia Trend has honored the state's most influential. Top business, political, cultural and higher education leaders also on the list include Dr. Tim Hynes, Clayton State University president and former UWG provost; Rich McKay, president and CEO of the Atlanta Falcons; Ed Bastion, Delta Airlines CEO; Steve Wrigley, University System of Georgia chancellor; and Georgia Governor Nathan Deal.
Posted on