by Emily Sprewell
The University of West Georgia will host the 11th annual MLK Jr. celebration week to honor the legacy of the influential civil rights leader and activist Dr. Martin Luther King Jr.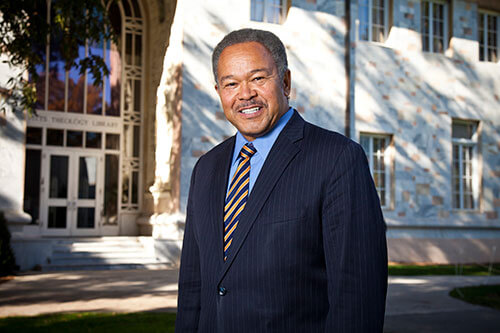 Dr. Lara Willox, the co-chair of the President's Commission on Campus Inclusion, explained the theme of this year's celebration expands on King's idea of leaving a legacy.
"The committee was inspired by the King quote, 'Every man [human being] is an heir to a legacy of dignity and worth,'" Willox stated. "We intentionally wanted to begin and end the week serving our community to highlight how our West Georgia students, faculty and staff are leaving a legacy in Carrollton."
The celebration begins with the 24th MLK Jr. parade hosted by the Carroll County NAACP. The parade will start at 11 a.m. on Jan. 20 in downtown Carrollton.
There will be two service activities following the parade. One option gives participants the chance to spend time with senior citizens in the community. Participants can also help assemble 1,000 kindness kits for people in need. Kindness kits contain necessary items like toothpaste and soap. Donations for the kindness kits can be delivered to Moore's Chapel United Methodist Church leading up to the event.
The weeklong celebration continues with the MLK Jr. Interfaith Luncheon. The luncheon will take place in the UWG Campus Center Ballroom on Jan. 21 from 11:30 a.m. to 1 p.m. and will feature guest speaker Dr. Robert Michael Franklin Jr., who is an author, scholar and educator. Franklin is president emeritus of Morehouse College, where he served from 2007 to 2012.
The 11th Annual MLK Jr. Program and Alumni Panel will take place at 7 p.m. in the Campus Center Ballroom on Jan. 22. The panel will consist of UWG affiliates and alumni – Fredrick Bailey '12, Eric Graise '15, Tyler Lanier '13, Kim Holder '08 and Dr. Beheruz Sethna – who will touch on the ways that they are leaving a legacy in their communities.
On Jan. 23, participants of the celebration week can travel to downtown Montgomery to visit the Legacy Museum and the National Memorial for Peace and Justice. The buses for this event will leave the Campus Center parking lot at 9 a.m. and return by 5 p.m. Participants will need to RSVP for this trip.
The celebration wraps up with Give Back Day, hosted by UWG's Center for Student Involvement on Jan. 24. This final event will provide UWG students with the opportunity to volunteer at The Stewart House Retirement Living from 10 a.m. to 12 p.m. Students will need to register ahead of time due to a 15 student capacity. Registration and details for this event can be found here.
For more information about the events and registration opportunities, visit the UWG Center for Diversity and Inclusion website.
Posted on