by Bryan Lindenberger
Cooperation is key to success.
Nowhere is that more obvious than in the collaboration among the University of West Georgia sport management program, Department of Career Services and the College of Education.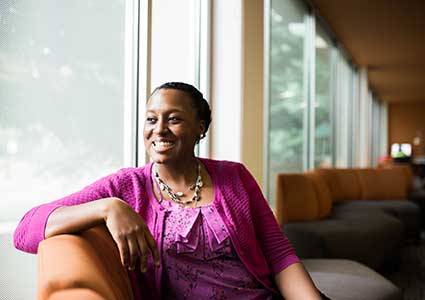 The program they crafted – Career Readiness for Sport-Related Careers, Pre-Internship Collaboration with Career Services and Sport Management Program – has already changed the lives of dozens of students and earned national recognition.
Led by Associate Director of Career Development Lauren Johnson, this pre-internship seminar prepares students in the sport management program by taking a holistic approach to student learning. Students gain confidence and learn to seize opportunity as they address potential skill gaps such as resume-writing and presentation prior to moving onto internships and careers.
Johnson, a former track and field athlete herself, knows student engagement is critical to the success of such a program. That's why she takes a creative and fun approach to experiential learning. Even something as ordinary as learning how to perform a successful elevator pitch – useful in presenting oneself at a job interview – takes on a competitive sports theme identifiable to students.
"They record their pitches and upload them to YouTube, after which they are placed into brackets," Johnson said. "Peers vote on the videos, breaking the best down into sweet 16, elite eight and final four. The final four then present before a panel of judges, which can include faculty and potential employers."
Technology plays a crucial role in the program, helping prepare students ready to take their next career step. They engage in mock interviews on InterviewStream, allowing students to record their respective performances for analysis and self-assessment. In another case, students negotiate salary with an actor-controlled avatar at the Teach Live Lab.
The idea for the program started small and grew fast. Acting on behalf of Career Services, Johnson was giving presentations in spring 2016 to assist sport management majors. Dr. Markesha Henderson, program coordinator and assistant professor of sport management at the College of Education, took notice of Johnson's successful approach in filling career-readiness gaps. Together, they drew up a proposal for the pre-internship collaboration and created the curriculum.
"Dr. Henderson has a background in student affairs," Johnson said. "We worked very closely together. She understands the value of how students will learn and grow from this program."
NASPA, also known as Student Affairs Administrators in Higher Education, agrees. This national association for the advancement, health and sustainability in the student affairs profession recognized the pre-internship program as a "Silver Award Winner for Athletics, Recreation, Physical Fitness and Non-Varsity Sports."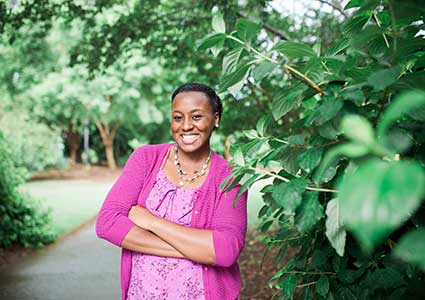 The results speak for themselves. Students of the program have found internships and employment with the Atlanta Braves, Atlanta Falcons, Atlanta United Ticket Sales, Cirque du Soleil, Huddle in Alpharetta, MELT (event promotion), and others including regional high schools.
This success has led to rapid program growth. The spring program brought in nearly 50 students with 60 registered for the fall semester.
"The most important aspect of career development is knowing who you are," Johnson said. "The fact that the students are landing strong internships and getting employment is very telling of their dedication and the value of this program."
Posted on