by Victoria Collier
Dr. Arnold Rampersad of Stanford University recently lectured on his biography about Jackie Robinson, the first African-American to play major league baseball, in the Ingram Library at the University of West Georgia. The library's Penelope Melson Society and the Center for Diversity and Inclusion sponsored the event, which was held as part of the Jackie Robinson: Baseball and Civil Rights Pioneer exhibit.
"A life is not important except in the impact it has on other lives," Rampersad said as he quoted Jackie Robinson.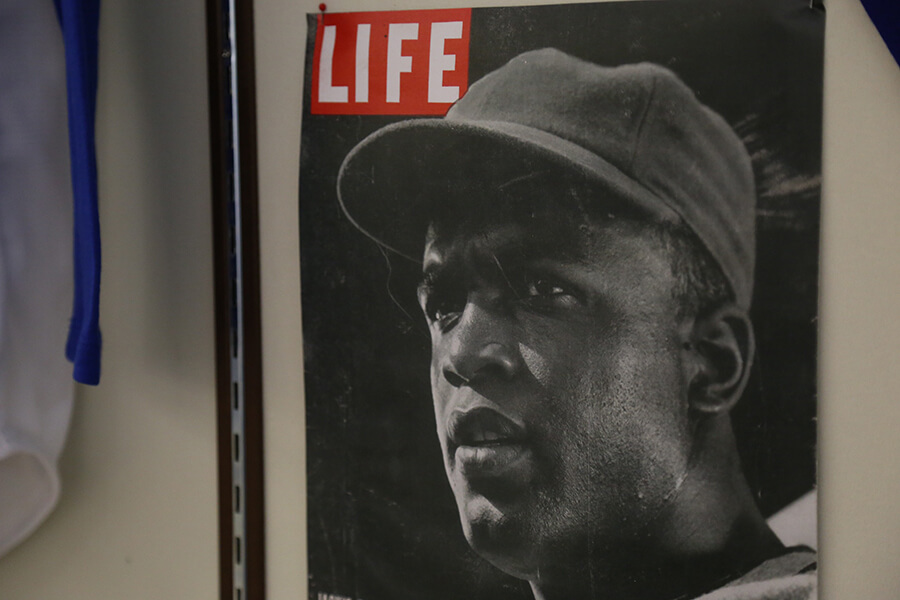 Robinson changed national history as the first African-American to play major league baseball outside of a segregated black league when he became a Brooklyn Dodger in 1947. After playing with the Dodgers for 10 years, he retired. Five years later, he was inducted into the Baseball Hall of Fame. When writing Robinson's biography, Rampersad spoke to Robinson's wife Rachel and decided that the book should focus on his life outside of baseball and how external factors affected him.
"There is no doubt in my mind that Jackie took the gifts God gave him, the social and historical situation, and vocation and did a tremendous amount of good with it," Rampersad said.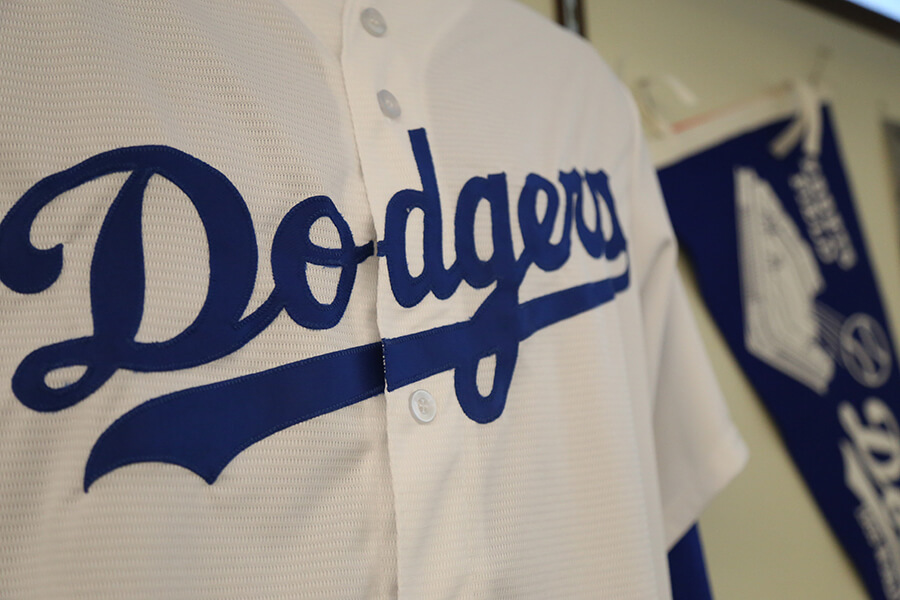 Moving from Georgia to Pasadena, Calif. gave him a better life, but the racism and prejudice still existed. Fortunately for Robinson, sports became a positive outlet as people began looking past race in favor of athletic competition.
After graduating from the University of California, Los Angeles, he moved on to the next chapter of his life. He was drafted into the U.S. Army and by 1943 became a second lieutenant. Rampersad said he feels this accomplishment is a testimony to Robinson's journey due to the difficulties of advancement for African-Americans in the army. His motives were an important part of his tasks because he wanted to intervene in the moral history of America.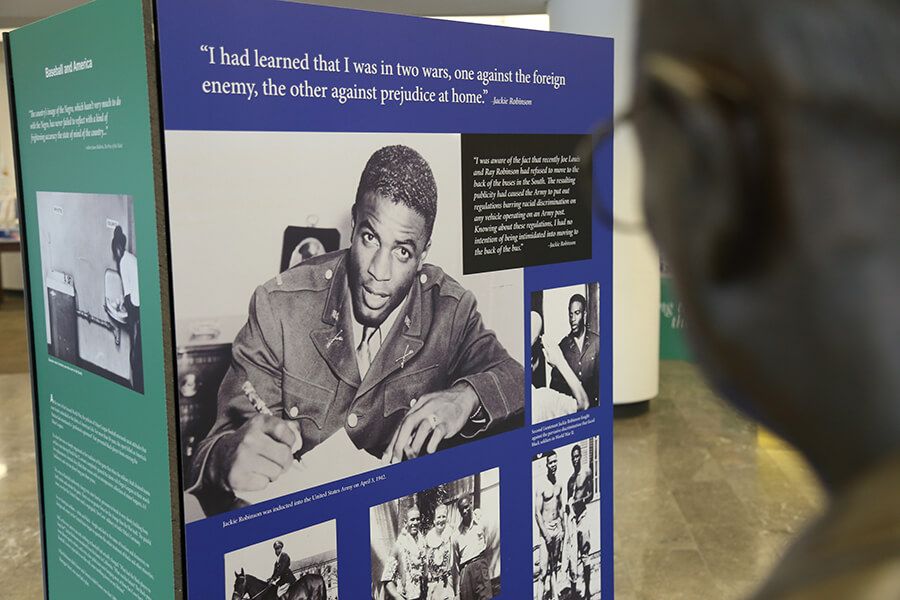 "Robinson was a complex man with more complexity than you could have imagined, but he was really fulfilled in a historical way," Rampersad explained.
As Robinson moved to professional baseball, it became clear that it was a powerful way to oppose segregation. After his first year with the Dodgers, he became Rookie of the Year. Despite the fame he gained through baseball, Robinson still dealt with a lot of criticism.
"Robinson was aware of the negative portrayal of black people in the media …" Rampersad said. "Many of his teammates doubted his abilities. He proved them all wrong."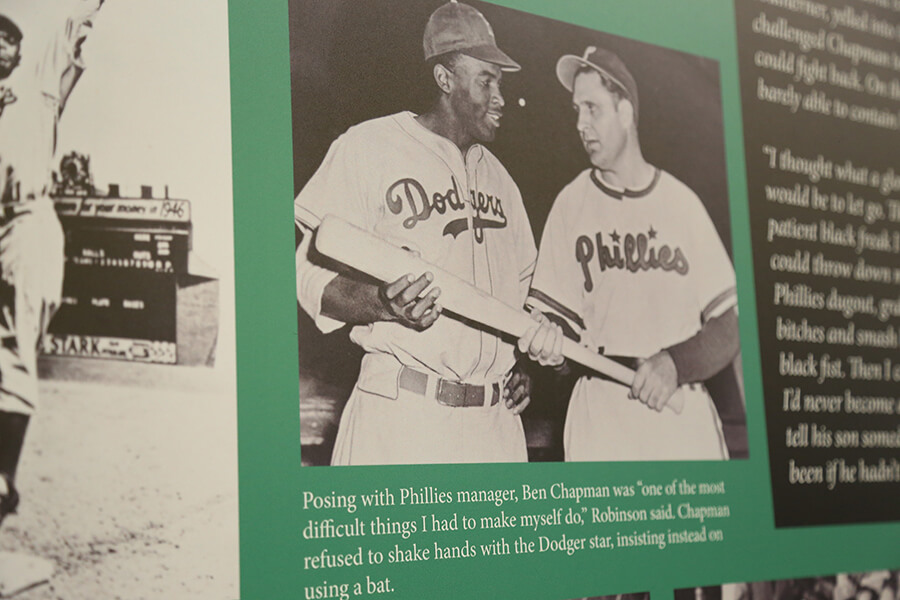 Robinson's legacy goes beyond baseball, as he was a huge supporter of the civil rights movement. According to Rampersad, he traveled to the South whenever Dr. King invited him and supported voter registration campaigns and the rebuilding of bombed and burned churches. In 1953, he fundraised for the National Conference of Christians and Jews. He also became the first African-American vice president of a major corporation for Chock Full o' Nuts coffee.

"This was a man who hated being a figurehead, who had no inflated notion of his intellectual inability, but who struck skilled businessmen again and again as being very smart and more importantly able, willing and eager to work long hours on any project."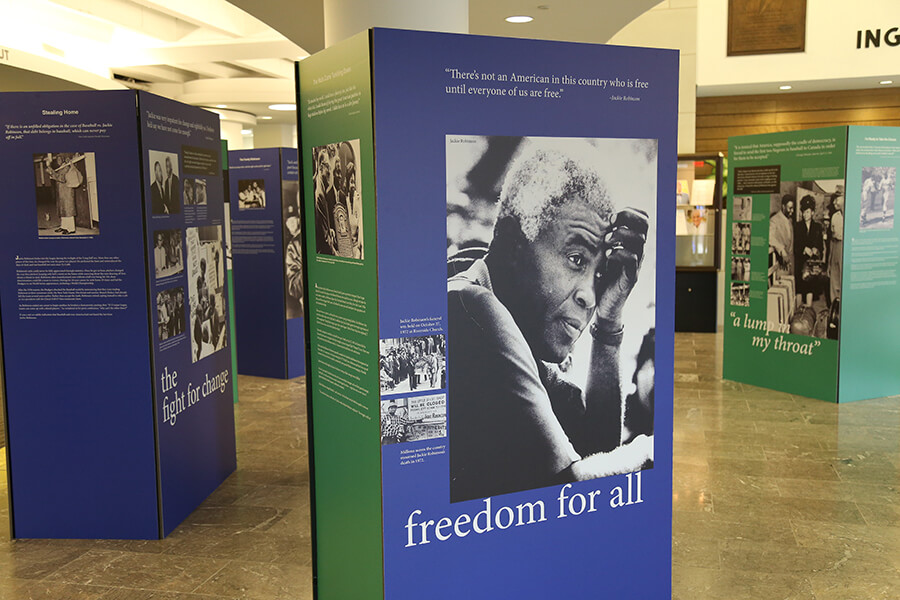 Posted on