by Sarah Powell
As a gesture of goodwill during the COVID-19 pandemic, an organization that supports the University of West Georgia's Ingram Library will pay off any outstanding library fines for graduating seniors.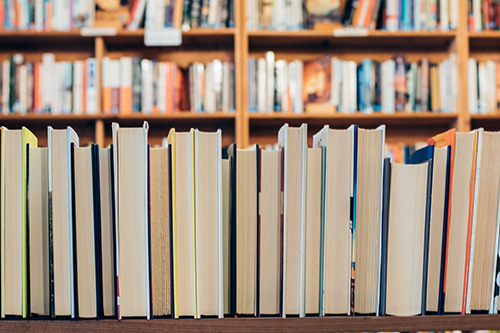 The Penelope Melson Society's board of directors voted to pay the fines as a gift to students as they leave UWG as alumni and enter the workforce.

"Ingram Library appreciates this generous gesture by the Melson Society, which helped remove barriers to graduation for our seniors during this challenging time," said Andrea Stanfield, interim dean of libraries at UWG. "The Melson Society was happy to assist and truly modeled the way of what it means to be Forever West."

Founded in 2008, the Ingram Library's Penelope Melson Society supports the library and assists in bringing culturally enriching programs to the university and regional community.

Through nationally acclaimed exhibits, literary events, lectures, performances and information access education, the Melson Society enhances university program opportunities and helps share the resources of an academic library with the surrounding community.

For more information about Ingram Library's Penelope Melson Society visit www.westga.edu/library/melson-society.
Posted on