by Madison Murphy
Ingram Library's Special Collections at the University of West Georgia recently sponsored a lecture on the paranormal mind by Dr. Derek Lee, the inaugural Ingo Swann Research Fellow.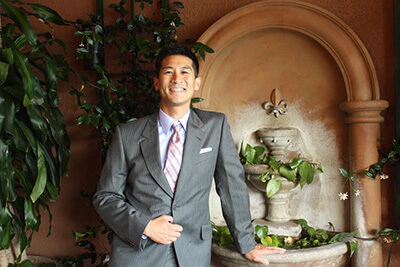 The Ingo Swann Research Fellowship was established in honor of artist, author, practitioner and teacher of remote viewing, Ingo Swann. Intended to advance scholarship in the field of parapsychology and to encourage use of the parapsychology collections in the UWG Ingram Library's Special Collections in unique and creative ways, the fellowship was generously created through a gift made by Swann's family in 2016.
Blynne Olivieri, head of special collections and associate professor at Ingram Library, expressed her gratitude to the family of Swann for making the fellowship possible.
"This fellowship enables us to bring high-caliber scholars, such as Dr. Derek Lee, to UWG to conduct a week or more of in-depth research using the primary resources and to also give a public lecture that shares their current area of research," Olivieri said.
Lee is a postdoctoral fellow at Penn State University, where he received his Ph.D. in English literature. His research area includes 20th and 21st century literature, science studies, and epistemology and the occult.
"I am interested in exploring how the paranormal mind has conceptually transformed over the course of the 20th century through its engagement with fiction, nonfiction and various scientific fields," Lee said.
The lecture was broken down into three key topics, beginning with a brief description of the occult in the first half of the 20th century. Lee continued by discussing the evolution of the paranormal mind in the second half of the 20th century and continued by explaining the latest research involving Swann.
Lee explained other individual's definitions of the paranormal mind, while also giving his own definition of how he believes it is defined.
"When I say paranormal mind I refer to the controversial yet widespread idea that the human mind is capable of supernatural abilities like telepathy, precognition and telekinesis – abilities that cannot be explained by normal science," Lee continued, explaining that the purpose of his lecture was not to prove anything, but rather to further explain the study of Swann and his research on the paranormal mind in literature and science.
In addition to being a professor of English literature at Penn State, Lee also researches and writes on a broad range of topics.
Posted on