Recognizing the University of West Georgia's commitment to providing students a quality and affordable education experience, U.S. News & World Report has again included four of the university's programs in its recent list of the nation's best online graduate programs.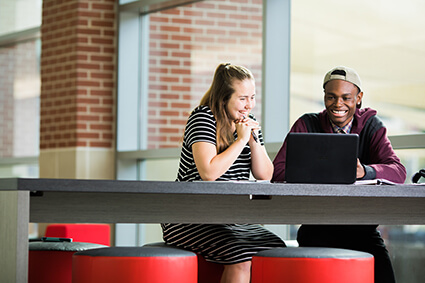 The list placed the UWG Tanner Health System School of Nursing's program 31st in the country and the top in Georgia. The UWG College of Science and Mathematics' degree in information technology ranked 38th, while the Richards College of Business' online MBA and the College of Education's online graduate program were among the top third of their categories, reaching 76th and 101st, respectively.
The university's combined roster of bachelor's degrees rated among America's top online offerings for undergraduates.
"As we strive continuously to improve our programs, these numbers reflect our work to provide degrees that challenge students and push them to new levels of success," said Dr. Micheal Crafton, UWG's provost and vice president for academic affairs. "They also spotlight our efforts to create accessible classes and degree programs for students who need or prefer the flexibility of quality online courses."
Each year, the U.S. News & World Report rankings are based on data collected from colleges and universities - such as graduation rates and class size - and measurable categories, including student engagement, faculty credentials and training, peer reputation and student services, and technology.
Many of UWG's online programs have been recognized consistently over the years by U.S. News & World Report as among the best the country has to offer.
"Our continued standing in these rankings shows our long-term dedication to quality in our online offerings," said Dr. Melanie N. Clay, executive director of extended learning and dean of USG eCore. "Our focus on student success, engagement and affordability places us very favorably among our peers and shows we have the significant experience, established reputation and innovative spirit to support and graduate the leaders of tomorrow."
For more than 30 years, U.S. News & World Report has been providing these education rankings to help students and parents find the right school, no matter the level of education in which students are interested. For this year's report, the magazine evaluated more than 12,000 online programs offered by nonprofit and for-profit institutions in the United States in categories of bachelor's degrees and graduate-level programs in business, education, engineering, nursing, criminal justice and computer information technology.
Posted on