Lamar Waldron, author of multiple books on the assassination of President John F. Kennedy, will speak on "The Hidden History of the JFK Assassination" at the University of West Georgia's Ingram Library at 11 a.m. Wednesday, Nov. 9.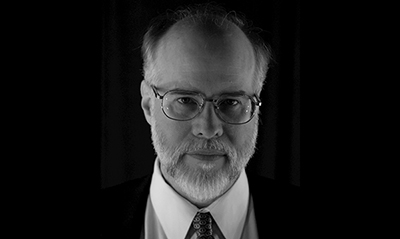 Waldron's talk is part of the exhibit "The Assassination of President John F. Kennedy," sponsored by Ingram Library's Penelope Melson Society. The exhibit will run from Oct. 24 through Nov. 22 and will feature videos and exhibit cases displaying artifacts relating to the assassination.
Following the assassination of President Kennedy in Dallas on Nov. 22, 1963, two governmental inquiries­–the Warren Commission (1964) and the U.S. Select Commission on Assassinations (1979)–concluded that Lee Harvey Oswald shot the president, although the latter panel reached the conclusion that Oswald was part of a conspiracy involving more than one gunman. Drawing on his considerable research in recently released government files, Waldron too will argue that more than one gunman was involved in the murder of the president.
One of Waldron's books on the JFK assassination, "Legacy of Secrecy: The Long Shadow of the JFK Assassination," is currently being developed as a feature-length motion picture by Leonardo DiCaprio. His other books include "Ultimate Sacrifice" and "The Hidden History of the JFK Assassination." Waldron has been featured numerous times on CNN, MSNBC, Fox, the Discovery Channel and the History Channel and has been called "the ultimate JFK historian."
Attendees to Waldron's lecture are welcome to browse the exhibit, which will feature a podcast interview with historian Michael Kurtz, available at thewolfuwg.com/jfkpodcast. The interview was conducted by historian John Ferling and recorded and produced by The WOLF Internet Radio. Dr. Kurtz, professor emeritus at Southeastern Louisiana University, is the author of "Crime of the Century: The Kennedy Assassination from a Historian's Perspective" and "The JFK Assassination Debates: Lone Gunman versus Conspiracy."
There is no fee for the program or the exhibit. Special public parking is being provided for Waldron's talk in the Townsend Center gated lot, accessed from West Georgia Drive (entrance adjacent to McDonald's). Parking on the UWG campus is unrestricted on Saturdays and Sundays (other than handicapped, reserved, yellow curb and red curb spaces). For further information, visit www.westga.edu/library, contact chendric@westga.edu or call 678-839-5337.
Posted on