Peer Educators on the UWG campus were established in 2002. In their role, Peer Educators act as student professionals by teaching classes on the Carrollton Campus, in the Carrollton Community and on the Newnan Campus; facilitating speakers; and tabling around campus and at events on a wide range of topics through Health Education. They go through training and testing on topics such as Alcohol, Other Drugs, Sexual Assault Response and Prevention, Sexual Health, Nutrition and Wellness to ensure consistency and accuracy of information presented.
Accomplishments of the Peers & Peer Education
Presented at regional and nation BACCHUS Network (formerly known as the BACCHUS and GAMMA Peer Network) meetings
Presented at the national meeting of the American College Health Association twice
Awarded "Outstanding Chapter Award" for Best Student Education Program for GA, FL, SC and Puerto Rico – 2006 by the BACCHUS Network
Our Peer Educators are guided by two Graduate Assistants who assist with hosting events and speakers, organizing the peers and creating an efficient work flow environment while learning more about health education.
Find us on Social Media to keep up with the great work of our department!
Current Peer Educators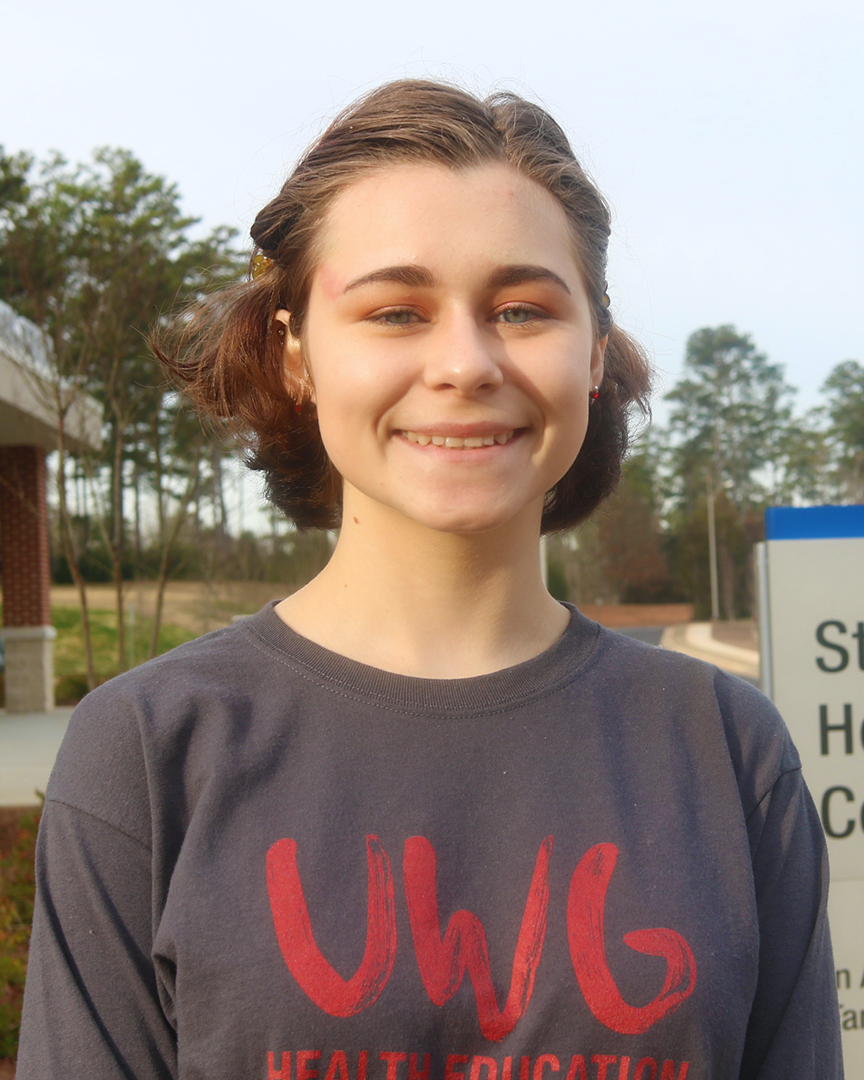 Natalie Hobbs
Peer Educator
Natalie is a Biology major at the University of West Georgia. Natalie has a passion for helping people learn new things and correcting misconceptions about certain topics. Her topics of interest include sexual health and stress management. A fun fact about Natalie is that she is originally from Germany!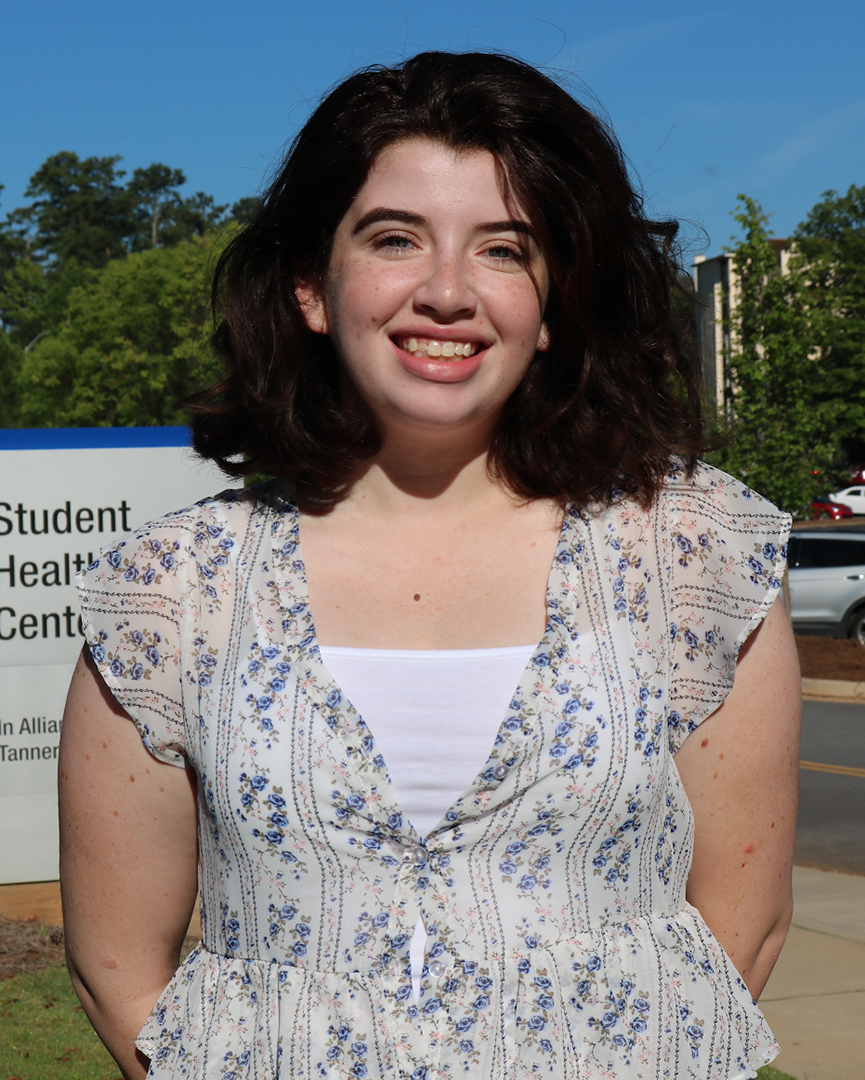 Carlie Hill
Peer Educator
Carlie is a junior Nursing major at the University of West Georgia. Carlie wanted to be a peer educator because she enjoys helping people feel more comfortable talking about their health. Her areas of interest include sexual health and stress management. In her spare time, Carlie loves watching Criminal Minds.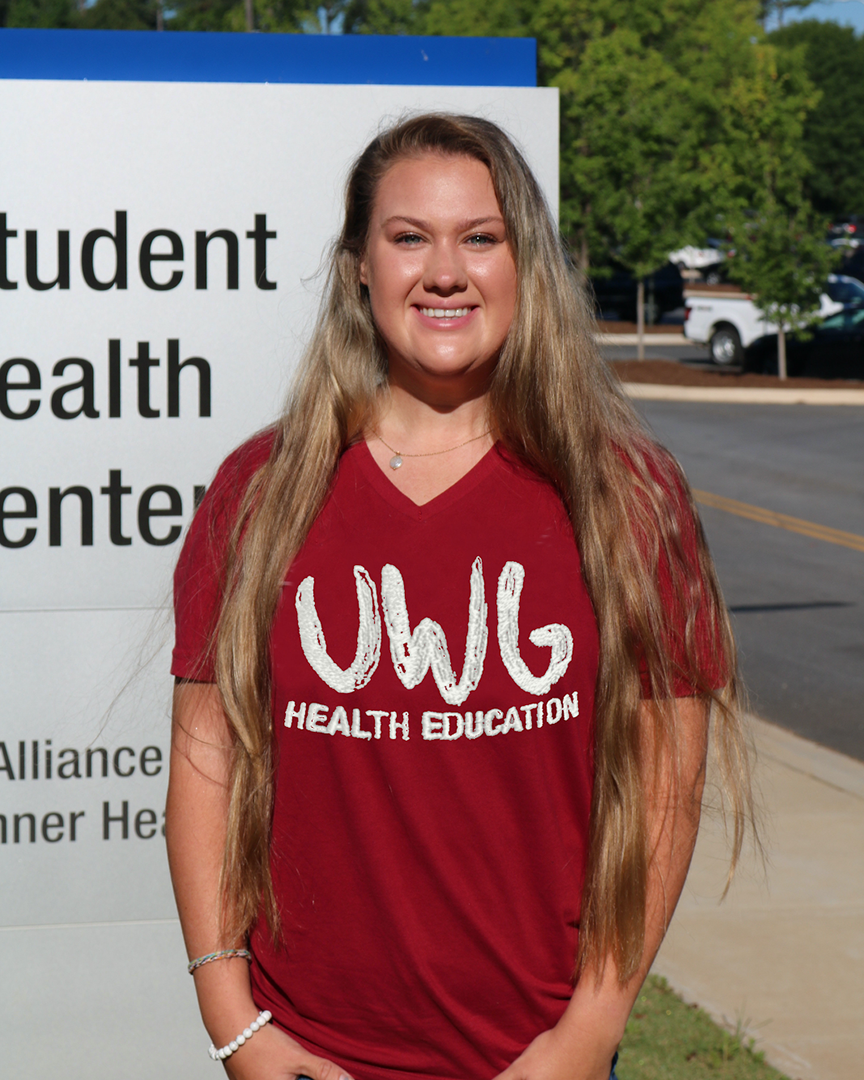 Abby Smith
Peer Educator
Abby Smith is a junior Early Childhood Education major with a dual certification in special education and behavioral issues. She wanted to be a peer educator to help challenge herself and other students to be aware of the impact of our decisions and how they affect ourselves and people around us. Her areas of interest are stress management, nutrition, and alcohol awareness. She also serves as the President of the Odyssey Online magazine at the University of West Georgia.