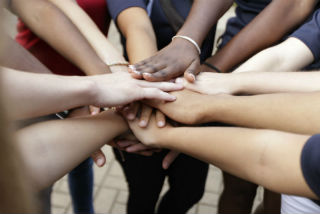 Peer Educators on the UWG campus have been a well-established group of student professionals since 2002. Peer Educators teach classes and facilitate speakers on a wide range of topics through Health Education. The Peers have presented at regional and national Bacchus/Gamma meetings and the national meeting of American College Health twice. Bacchus Gamma awarded the Peer Educators the Outstanding Chapter Award (Best Student Education Program for GA, FL, SC, and Puerto Rico in 2006). The Peers teach classes around the Carrollton and Newnan campuses and in the Carrollton community. Some of the classes they teach are on various health topics such as; Alcohol Awareness, Safe Sex/STIs, and Nutrition/Exercise. The Peers also host events where they bring in guest speakers from around the country to speak on the health topics mentioned above. If you would like to receive more information on the classes that are taught by the Peer Educators, click on the "Program Opportunities" link at the top of this page.
Health Educator: To learn more about our health educator, click on the "Health Educator" link at the top of the page.
Our offices are located in the East Wing of Row Hall rooms 302 to 304. Also, our phone number is 678-839-4164 and our office hours are from 8 A.M. to 5 P.M. You can stay abreast on our events by following us on social media. You can find us on Facebook at "UWG Health Education/Peer Education," on Instagram at "UWGPeerEducation" and on Twitter "@UWGPeerEd."