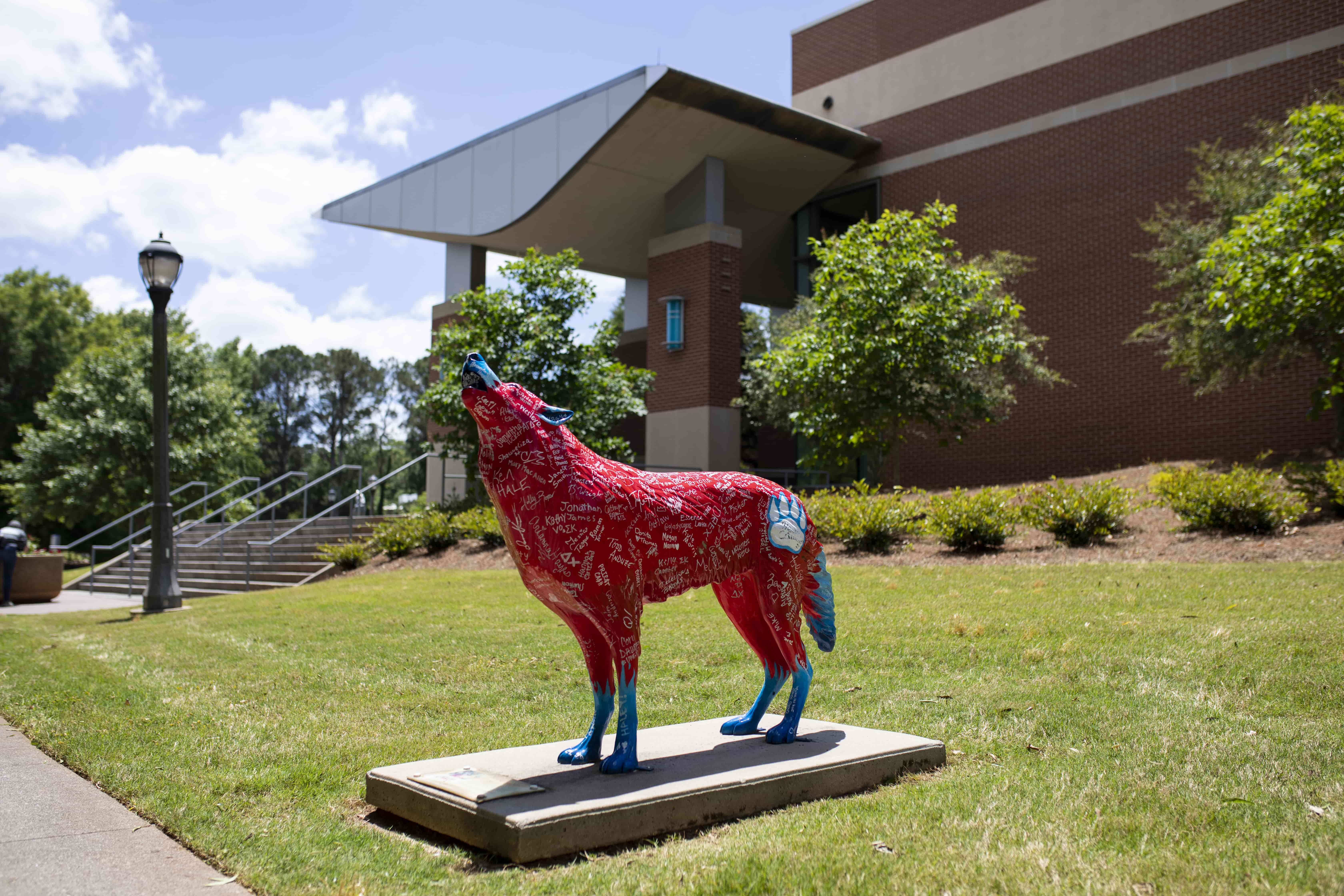 Wildfire
This wolf is named Wildfire. There are many wolves surrounding the Carrollton community, which are all a part of "Howl for UWG," a project designed to connect the university with the community. This project not only provided uniqe wolves around the community but also raised thousands of dollars in scholarships for art majors and the UWG Annual Fund. Wildfire is the only all-red wolf! Keep an eye out for other wolves around campus!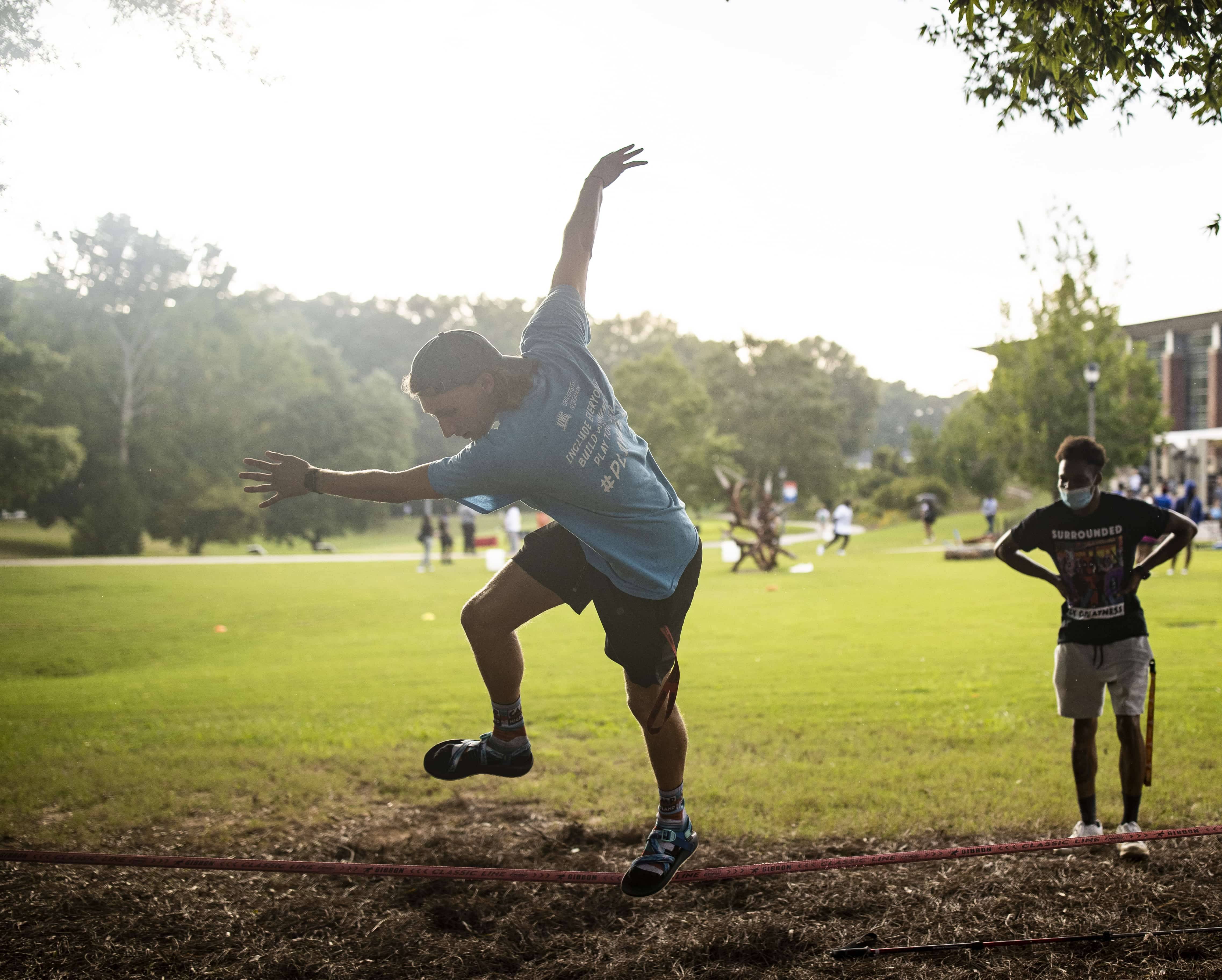 Love Valley
Campus legend has it that Love Valley gets its name from its past. This space was once a lake in the center of campus, with residence halls standing on either side. Couples, who could not meet in either hall, would meet around the lake, where they would spend time together and fall in love.
Since it was drained in 1981, this grassy space now offers the perfect location for outdoor events for all of our students. This is also a popular hang-out spot among students to bring hammocks, footballs, dogs, or even lounge around reading and studying on the green.
Love Valley is also known as the home of some of our most popular student events! These events include:
Welcome Back Blast
Screen on the Green
Wolf Stock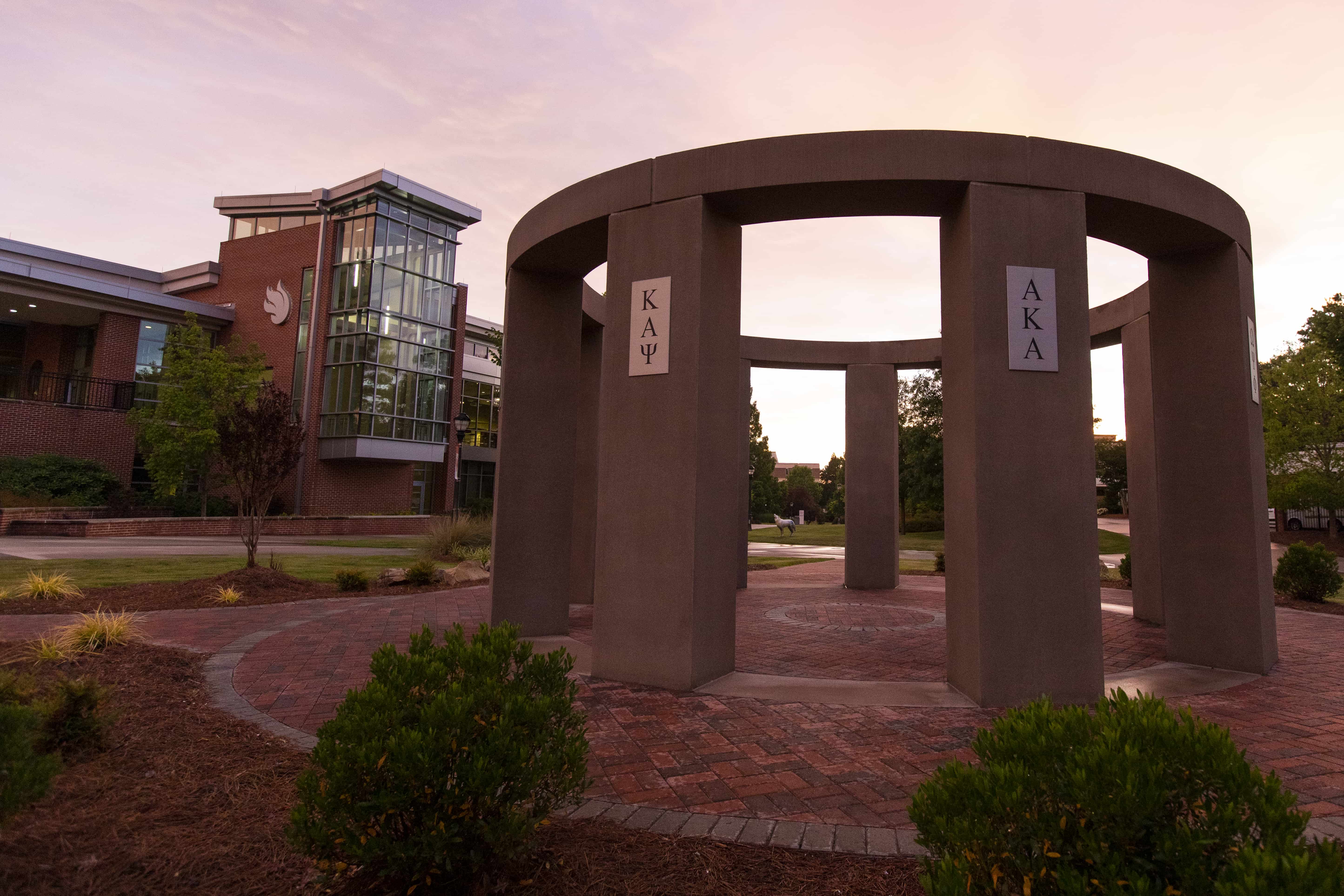 NPHC Garden
This garden was built in 2019 in honor of the National Panhellenic Council and the historically Black Greek-lettered organizations it represents.
UWG Fraternity and Sorority Life is comprised of over 25 chapters representing four different councils. Fraternity and Sorority Life is just one option for student involvement on campus. UWG is home to over 150 student organizations focused on service, scholarship, recreation, and more!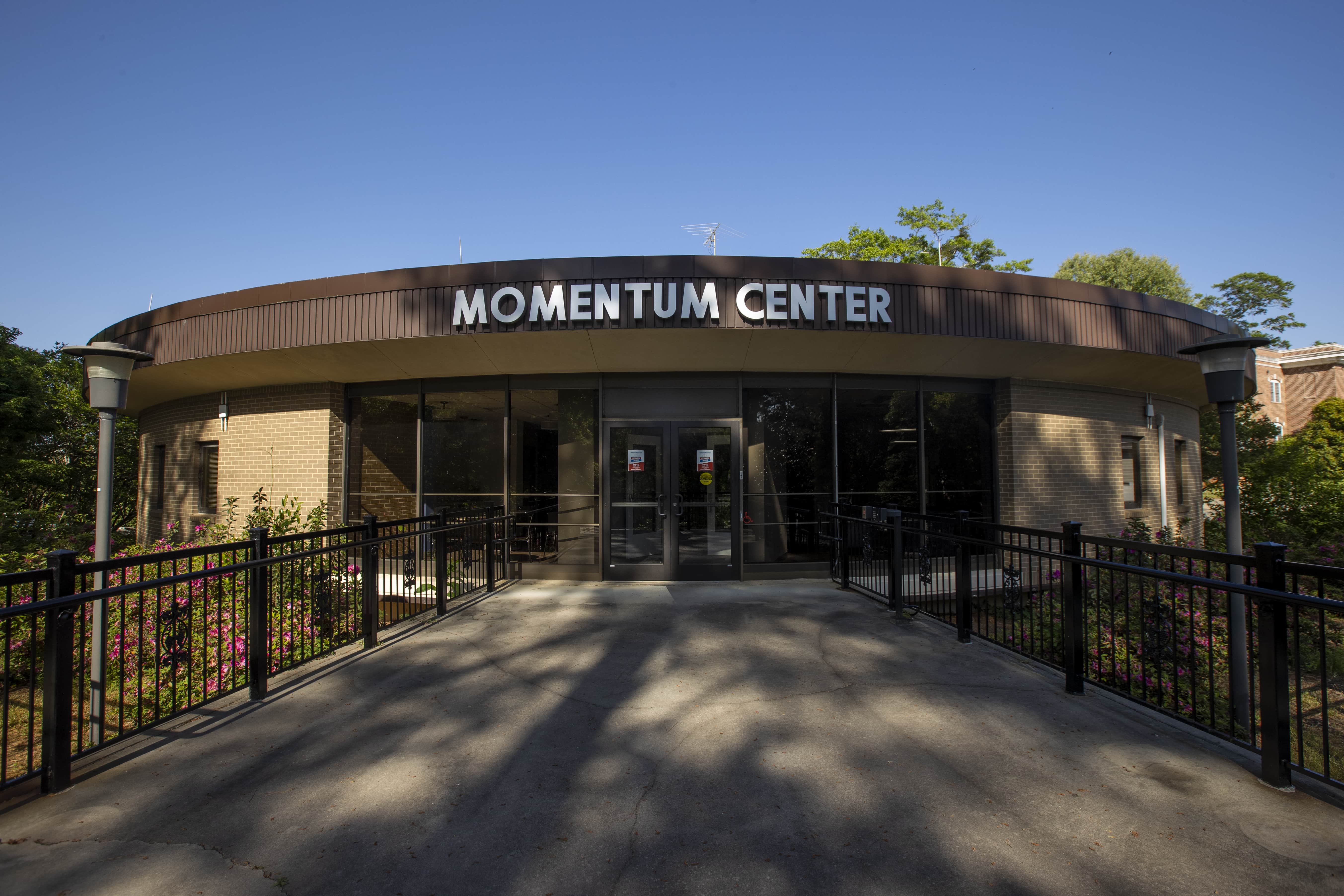 Momentum Center
The Momentum Center blends key student resources in one convenient space. Students can find answers to questions from departments such as Academic Advising, Billing & Payments, Center for Academic Success, Enrollment Services, Financial Aid, Academic Transition Programs, and Registrar. Never slow down or lose momentum toward your degree!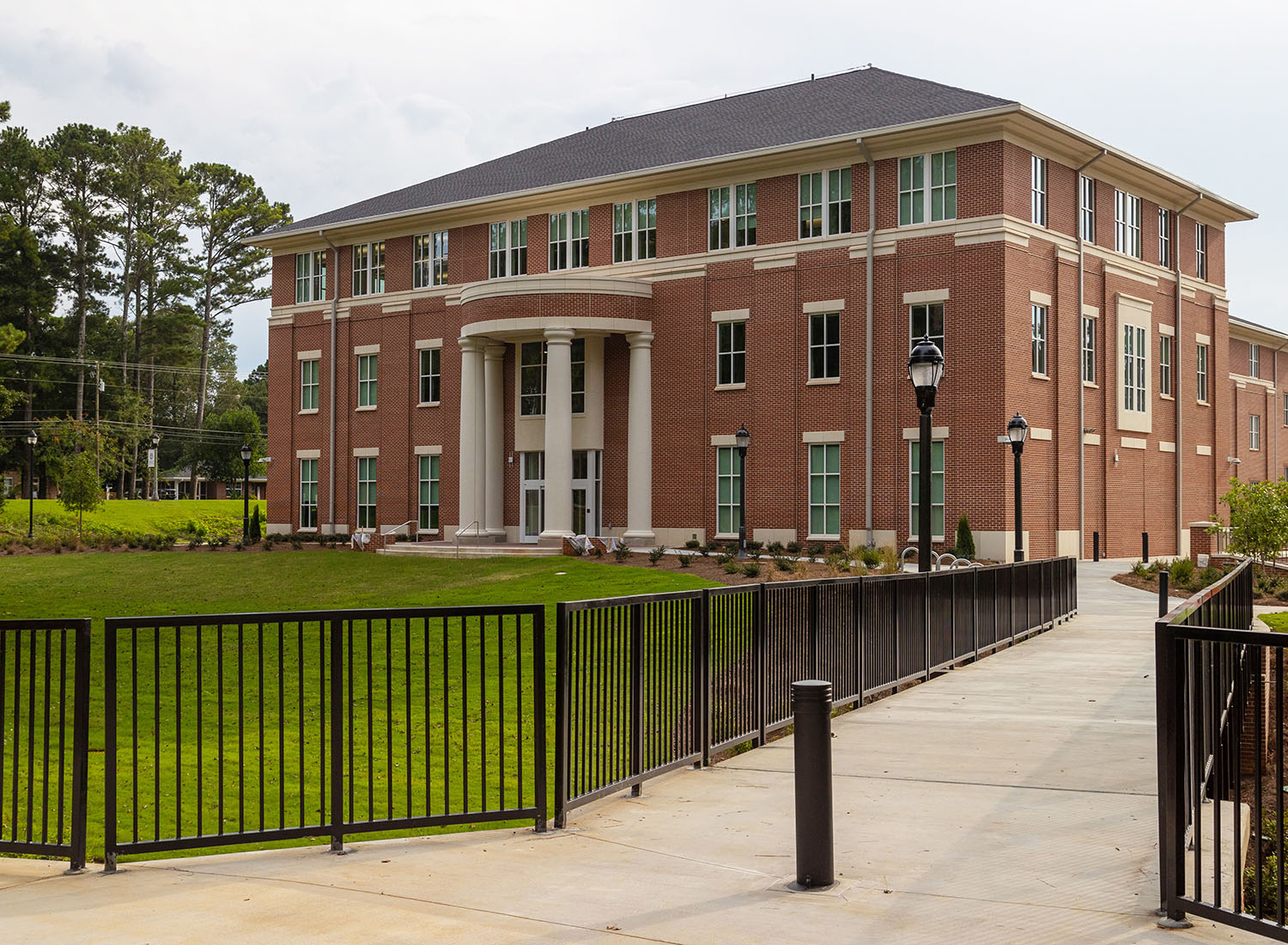 Richards Hall
Miller Hall opened its doors in 1958 and was the home of the Richards College of Business (RCOB) until 2021. Today, Roy Richards Senior Hall, which opened in 2021, is the new home for RCOB. 
The Roy Richards Senior Hall is a twenty-three (23) million dollar state-of-the-art facility with lecture hall-style classrooms, technology-enhanced classroom spaces, and comfortable study areas. As the new home for all things business at UWG, this facility will help students propel their careers by adding additional funding opportunities to their research and offering a more personalized approach to their academics. This new building was partially funded by the Richards family.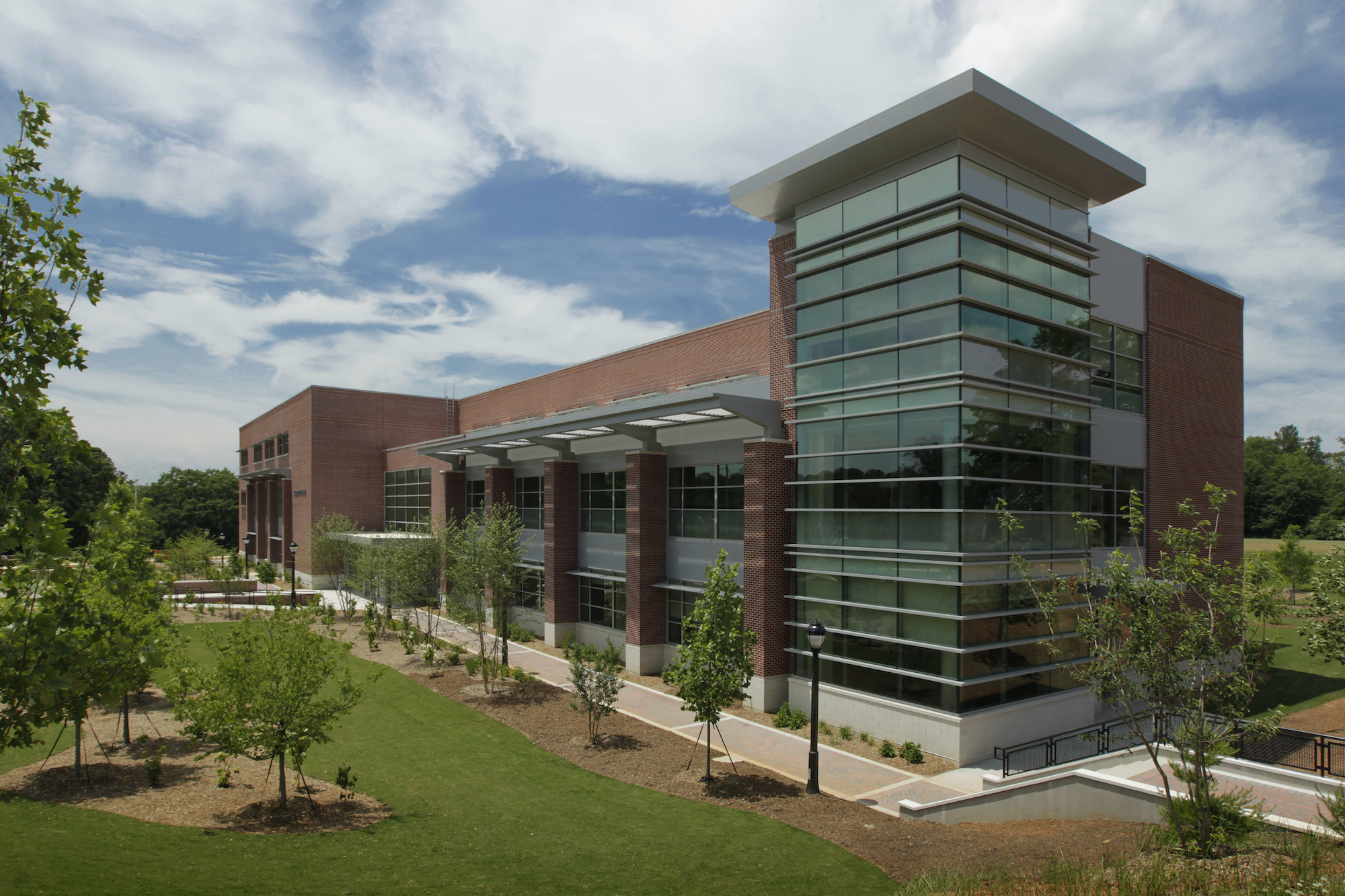 School of Nursing
The Nursing building is one of the newer buildings on campus and houses our Tanner Health System School of Nursing. Built in 2013, this building is home to half of our nursing students. The other half of our nursing student population is based at our Newnan Center location. 
With just about 66,000 square feet of space, our nursing students are able to gain work experience in a real-life hospital setting in our simulation labs. These labs include robotics that can do anything a human can do in a medical situation, like talk, burp, have a heart attack, and even give birth.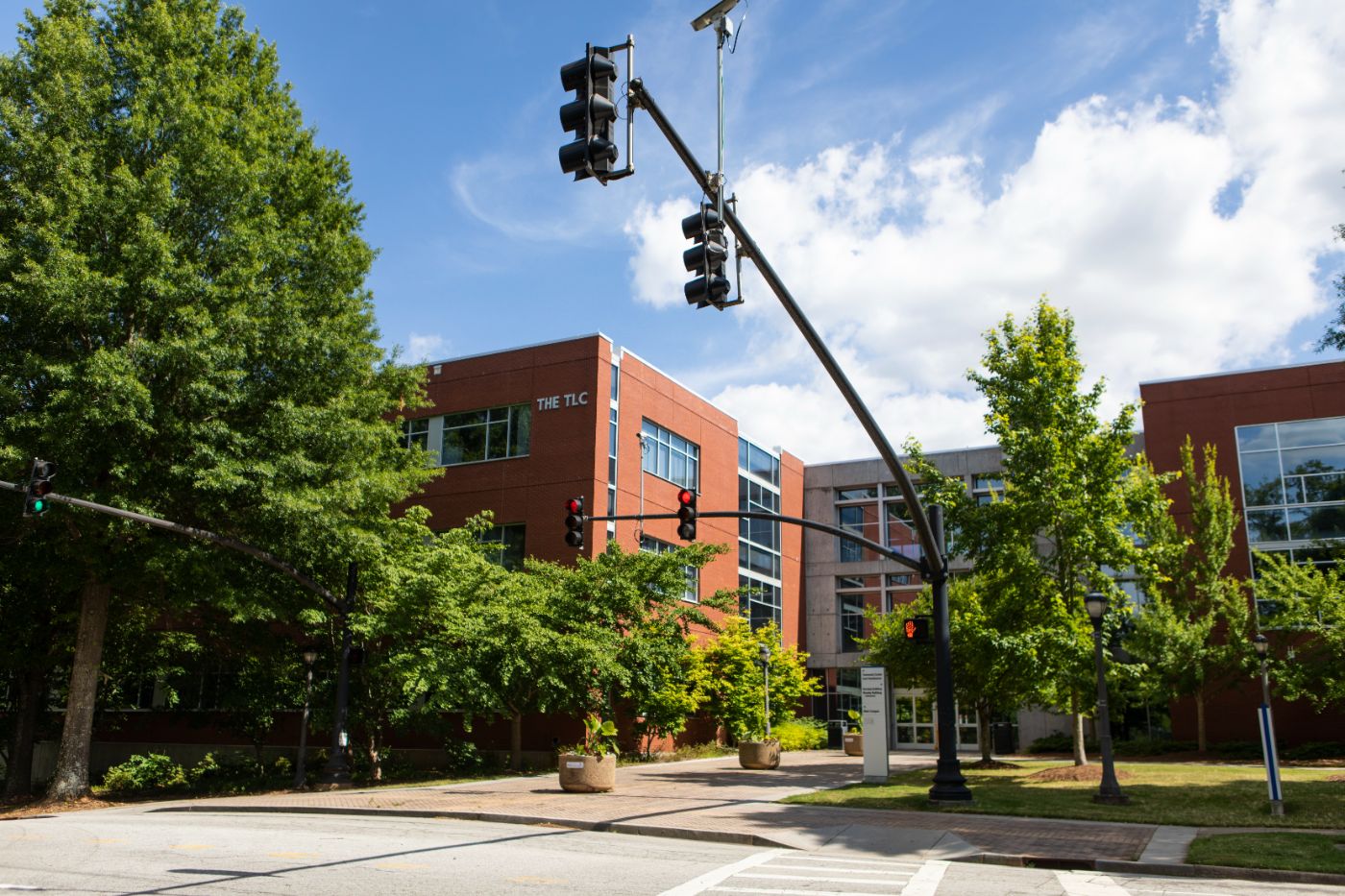 The TLC
The Technology-enhanced Learning Center, also known as the TLC for short, opened in 2000 and has the 5 largest lecture halls on campus. The largest has almost 200 seats!
Even though there are large lecture-style classrooms, UWG has an average class size of 24 and a student-to-faculty ratio of 16:1. 
The TLC is the only building on campus powered by the sun. This building gets its energy from solar power!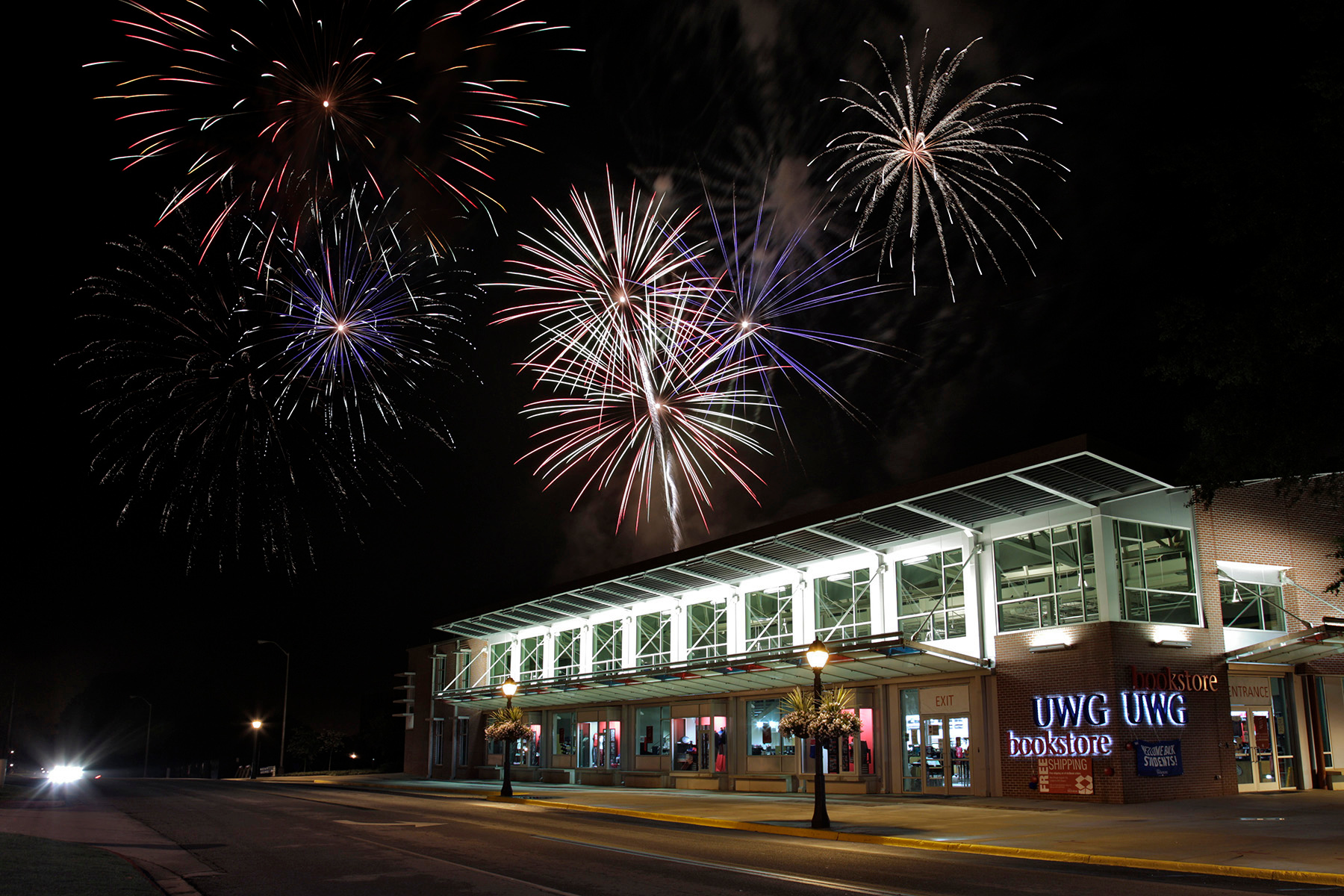 The Bookstore
The UWG Bookstore isn't just for books! It has the largest selection of UWG apparel in the area, school supplies, and other gear that a student may need while they are here at the University of West Georgia. 
Did you know? The Bookstore houses camping, backpacking, and other outdoor equipment in partnership with UWG Outdoors. Start your adventure today!