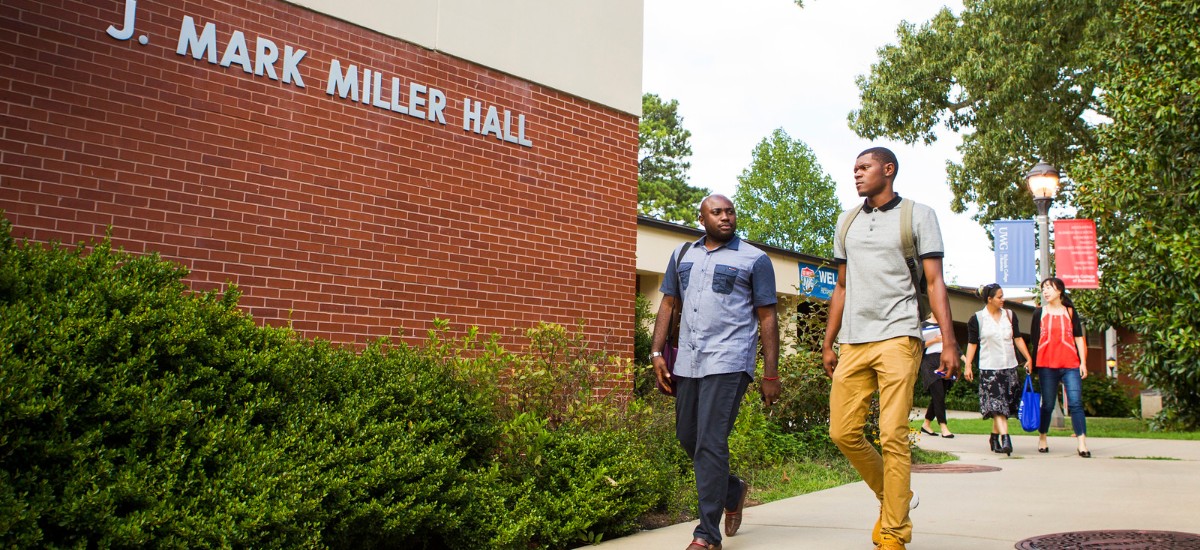 What are COLLEGE preview days?
College Preview Days are your chance to see the UWG campus learn more about the unique opportunities that each school and college has to offer. 
Meet professors, learn about campus life, and see our residence halls. Get information on majors, admission requirements and financial aid. Tour our campus with a UWG tour guide who can answer your questions from a student's perspective. Learn about on-campus dining options, athletic programs and student activities. Ask your tour guide about UWG's 150+ student organizations. Find out how you can make your mark and see why we say that amazing things happen when you Go West.
Pick a date and register today
College Preview Day    
College Preview Day
Date
Registration

College of Arts, Culture and Scientific Inquiry

Anthropology, Art, Band, Biology, Chemistry, Computer Science, English, Film,
Geography, Geology, History, International Languages and Cultures, Math,
Music, Philosophy, Physics, Pre-Health Professions, Psychology, Sociology,
and Theatre

TBA

Coming soon!

Tanner Health System School of Nursing

TBA  

Coming soon!

School of Communication, Film, and Media

TBA 

Coming soon!

College of Education

Communication Sciences and Disorders, Elementary Education,
Health and Community Wellness, Literacy and Special Education,
Physical Education, Speech Language Pathology, and Sport Management

TBA

Coming soon!

Richards College of Business

Accounting and Finance, Economics, Management, and Marketing/Real Estate

TBA

 Coming soon!

University College

Criminology, Interdisciplinary Studies, and Political Science

TBA

Coming soon!