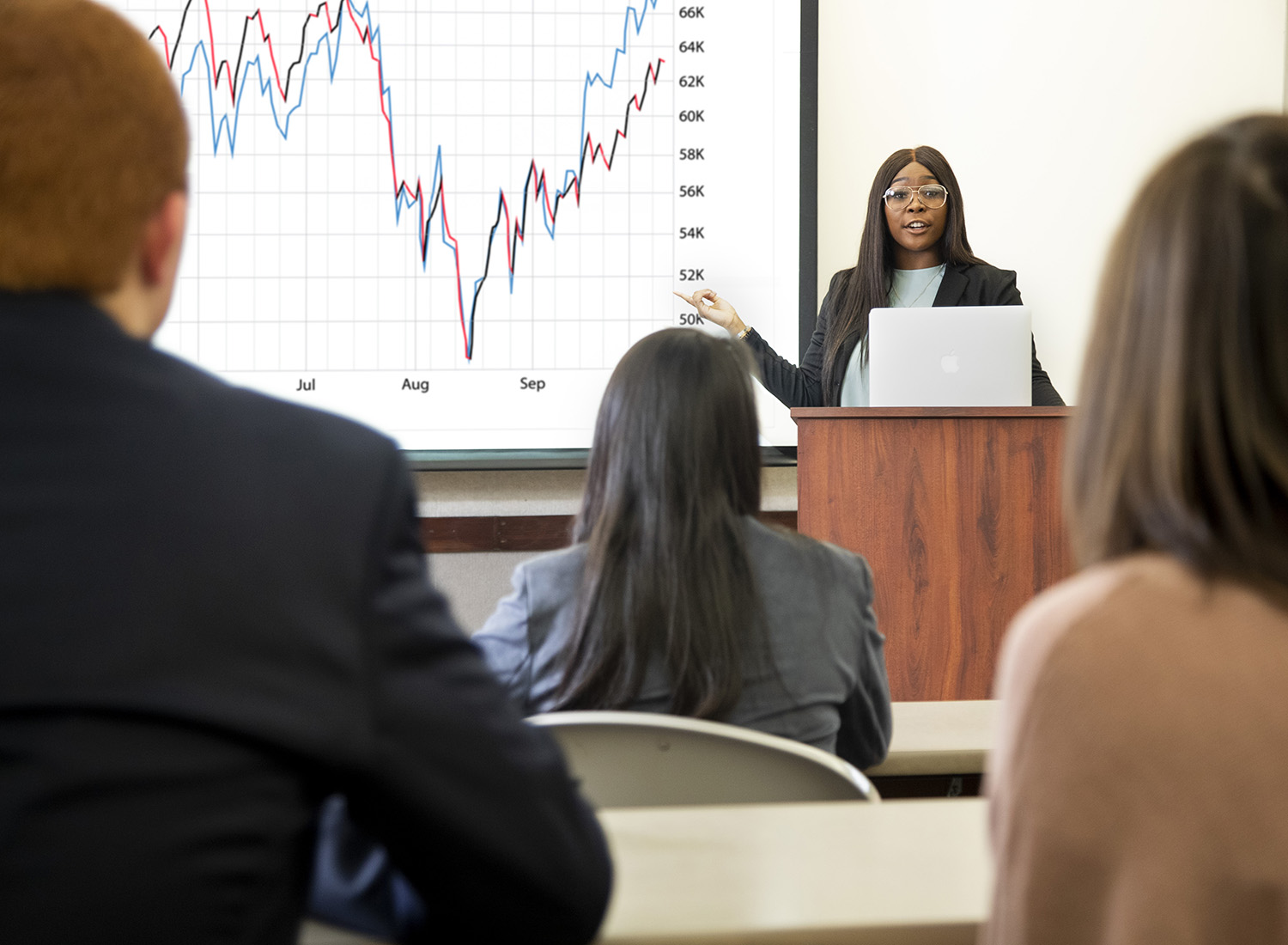 Welcome to the Department of Accounting and Finance
Avery Anderson '22, is known for his bright personality and southern charm. He reflects on how his professors in the Richards College of Business helped him through a difficult time."When I was in my really bad car accident and was on a cane for a little while, the Richards College of Business faculty specifically offered to go out of their way to make sure I had everything I needed. This was the moment I personally realized that students are very well cared for in the Richards College of Business, and not just a number."
Not just a number.
It all adds up: excellence in education, progressive professional development, modern tools and contemporary theory. What's the result? Students with incredible business acumen who are well-rounded, efficient, and prepared for real-world jobs. 
How does UWG make it happen? By employing faculty who engage with the business community, university committees, and professional organizations to keep their knowledge current and relevant, then use that knowledge to design engaging coursework and extracurricular activities.
Spring 2024 Course Override Form
News and Updates:
Check out Dr. Heather Bono Featured on Wallet Hub!