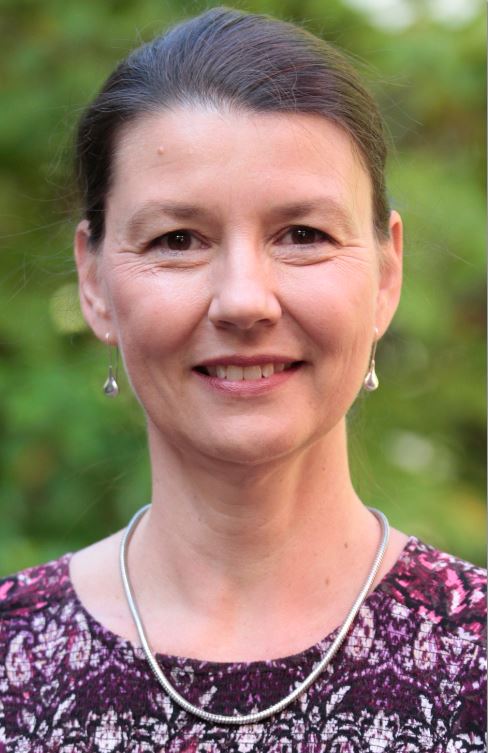 Robyn Huss, Ed.D.
Associate Professor
Contact info
Education Annex - Room 104
Office Hours
In Person: By Appointment
Online:
Thursday 9:00 am -11:00 pm & 3:00 pm - 5:00 pm
Associate Professor
Biography
Dr. Robyn Huss is an Associate Professor and the Coordinator of Initial Certification Programs in the Department of Early Childhood through Secondary Education. Dr. Huss came to the University of West Georgia in 2012 with over twenty years of experience in the field of education. She taught at the University of Montana Western for seven years where she was Associate Professor of Education; she taught English for sixteen years in public high schools in Georgia, Florida, and Indiana. Her primary responsibilities at UWG include teaching pre-service and practicing teachers at both the undergraduate and graduate levels, and her areas of expertise include classroom management, secondary English education, and online instruction.
Education / Degrees
B.A., English, University of Iowa, 1987
M.Ed., English Education, Columbus State University, 1992
Ed.S., English Education, Troy State University, 1995
Ed.D., Educational Leadership, University of Montana, 2005
Courses Taught

Course Sections and Syllabi

Fall 2020 Sections

ECED-3282 (Practicum I) Section: 01
SEED-4238 (Intruct Strat for Sec Engl Edu) Section: 01D
SEED-4238L (Inst Strat for Sec Eng Edu Lab) Section: 01
ECED-4283 (Practicum II) Section: 01
ECED-4284 (Practicum III) Section: 01
ECED-4286 (Teaching Internship) Section: 02
ECSE-4783 (Practicum I) Section: 02
ECSE-4784 (Practicum II) Section: 91
ECSE-4785 (Practicum III) Section: 01
ECSE-4785 (Practicum III) Section: 91
ECSE-4786 (Teaching Internship) Section: 01
SEED-6111 (Intro to the Sec. Sch. Field E) Section: N02
SEED-6111 (Intro to the Sec. Sch. Field E) Section: N01
SEED-6260 (Inst. Strat. in Sec. School La) Section: N01
SEED-6261 (Instrct Strat. for Eng. Ed/Sec) Section: 01D
ECSE-7564 (Content Area Literacy Instruct) Section: E01
SEED-8200 (Culminating Project SEED EdS) Section: N01
SEED-8202 (Clminating Experience SEED EdS) Section: N01

Summer 2020 Sections

ECED-7262 (Investigating Language Arts) Section: E01
ECSE-7564 (Content Area Literacy Instruct) Section: E01
ECSE-7564 (Content Area Literacy Instruct) Section: E02

Spring 2020 Sections

ECED-3282 (Practicum I) Section: 01
SEED-4271 (Instruction, Assessment & Mgnt) Section: N02
SEED-4271L (Inst., Assess, Mgmt in SE Lab) Section: E01
ECED-4283 (Practicum II) Section: 01
ECED-4284 (Practicum III) Section: 01
ECED-4286 (Teaching Internship) Section: 01
SEED-4286 (Teaching Internship) Section: 01
ECSE-4783 (Practicum I) Section: 91
ECSE-4784 (Practicum II) Section: 02
ECSE-4785 (Practicum III) Section: 01
ECSE-4786 (Teaching Internship) Section: 01
ECSE-4786 (Teaching Internship) Section: 91
SEED-7266 (Adv. Inst. Strat for 21st Cent) Section: E01
SEED-7288 (Teaching Internship) Section: E01
SEED-7291 (Classrm Instruct & Management) Section: N02
SEED-7291L (Classrm Instruct & Manage Lab) Section: N01

Fall 2019 Sections

ECED-3282 (Practicum I) Section: 01
SEED-4238 (Intruct Strat for Sec Engl Edu) Section: 01D
SEED-4238L (Inst Strat for Sec Eng Edu Lab) Section: 01
SEED-4243L (Inst Strat for Sec Soc St Lab) Section: 01
ECED-4283 (Practicum II) Section: 01
ECED-4284 (Practicum III) Section: 01
ECED-4286 (Teaching Internship) Section: 02
SEED-4289 (Teaching Internship Seminar) Section: 01
ECSE-4783 (Practicum I) Section: E01
ECSE-4783 (Practicum I) Section: 02
ECSE-4784 (Practicum II) Section: 01
ECSE-4784 (Practicum II) Section: 91
ECSE-4784 (Practicum II) Section: 92
ECSE-4785 (Practicum III) Section: 01
ECSE-4786 (Teaching Internship) Section: 01
SEED-6111 (Intro to the Sec. Sch. Field E) Section: N01
SEED-6261 (Instrct Strat. for Eng. Ed/Sec) Section: 01D
SEED-7289 (Teaching Internship Seminar) Section: E01
ECSE-7564 (Content Area Literacy Instruct) Section: E01
SEED-8200 (Culminating Project SEED EdS) Section: N01

Spring 2019 Sections

Fall 2018 Sections

SEED-4238 (Intruct Strat for Sec Engl Edu) Section: 01D
SEED-4289 (Teaching Internship Seminar) Section: 01
SEED-6111 (Intro to the Sec. Sch. Field E) Section: N02
SEED-6261 (Instrct Strat. for Eng. Ed/Sec) Section: 01D
ECSE-7564 (Content Area Literacy Instruct) Section: E01

Spring 2018 Sections

SEED-4271 (Instruction, Assessment & Mgnt) Section: N01
SEED-7291 (Classrm Instruct & Management) Section: N01
ECSE-7566 (Adv Instr Strat for 21st Cent) Section: E01

Fall 2017 Sections

SEED-4238 (Intruct Strat for Sec Engl Edu) Section: 01
SEED-4289 (Teaching Internship Seminar) Section: 01
SEED-6111 (Intro to the Sec. Sch. Field E) Section: N02
SEED-6261 (Instrct Strat. for Eng. Ed/Sec) Section: 01D
SEED-7289 (Teaching Internship Seminar) Section: 01D

Summer 2017 Sections

SEED-6200 (Comp Exam for MAT) Section: N01
SEED-7200 (Comp Exam for Master of Educat) Section: N01
ECSE-7564 (Content Area Literacy Instruct) Section: E01
ECSE-7566 (Adv Instr Strat for 21st Cent) Section: E01

Spring 2017 Sections

SEED-4271 (Instruction, Assessment & Mgnt) Section: N01
SEED-4289 (Teaching Internship Seminar) Section: 01
SEED-6200 (Comp Exam for MAT) Section: N01
SEED-7200 (Comp Exam for Master of Educat) Section: N01
SEED-7266 (Adv. Inst. Strat for 21st Cent) Section: E01
SEED-7288 (Teaching Internship) Section: E01
SEED-7291 (Classrm Instruct & Management) Section: N01

Fall 2016 Sections

SEED-4238 (Intruct Strat for Sec Engl Edu) Section: 01
SEED-4289 (Teaching Internship Seminar) Section: 01
SEED-6111 (Intro to the Sec. Sch. Field E) Section: N02
SEED-6111 (Intro to the Sec. Sch. Field E) Section: N01
SEED-6200 (Comp Exam for MAT) Section: N01
SEED-6261 (Instrct Strat. for Eng. Ed/Sec) Section: 01D
SEED-7289 (Teaching Internship Seminar) Section: 01D

Summer 2016 Sections

SEED-6200 (Comp Exam for MAT) Section: N01
SEED-6285 (Content-Area Lit in Sec Clsrms) Section: E04
SEED-7200 (Comp Exam for Master of Educat) Section: N01
SEED-7291 (Classrm Instruct & Management) Section: N01
SEED-7291L (Classrm Instruct & Manage Lab) Section: E01

Spring 2016 Sections

Fall 2015 Sections

SEED-4271 (Instruction, Assessment & Mgnt) Section: 01D
SEED-4289 (Teaching Internship Seminar) Section: 01D
SEED-6111 (Intro to the Sec. Sch. Field E) Section: N01
SEED-6111 (Intro to the Sec. Sch. Field E) Section: N02
SEED-6261 (Instrct Strat. for Eng. Ed/Sec) Section: 01D
SEED-7289 (Teaching Internship Seminar) Section: 01D
SEED-7291 (Classrm Instruct & Management) Section: N91

Summer 2015 Sections

SEED-6285 (Readings-Adolescent Student) Section: 07
SEED-7291 (Classrm Instruct & Management) Section: N91

Spring 2015 Sections

SEED-4271 (Instruction, Assessment & Mgnt) Section: 01D
SEED-4286 (Teaching Internship) Section: 04
SPED-4786 (Internship in Special Educ) Section: 07
SEED-7261 (Adv Instruc Strat English Educ) Section: 01D
SEED-7261 (Adv Instruc Strat English Educ) Section: 02D
SEED-7262 (Adv Instruc Strat Soc Studies) Section: 01D
SEED-7263 (Adv Instruc Strat Science Educ) Section: 01D
SEED-7264 (Adv Instruct Strat Math Educ) Section: 01D
SEED-7288 (Teaching Internship) Section: 05
SEED-7291 (Classrm Instruct & Management) Section: N01