Why Choose UWG 
Educational Leadership
The University of West Georgia is the state's best in preparing certified leaders. As the state's largest and most successful program, UWG developed nearly one-third of Georgia's newly certified leaders in 2020. Some of the many reasons that UWG is the program of choice include:
Full-time faculty who are scholars, practitioners, and vested in your success
Relevant and authentic learning experiences
High expectations including strong support and faculty engagement for candidate-learning
High-quality candidates create a rich exchange of learning and collaboration 
Convenience: Tier 2 Certification can be completed in three or four semesters with only a few face-to-face sessions, Tier 1 Certification is 100% online and can be finished in three semesters 
Cost-effective: University of West Georgia has been ranked by UniversityHQ in the Top 100 for the Best Affordable Leadership Degree category.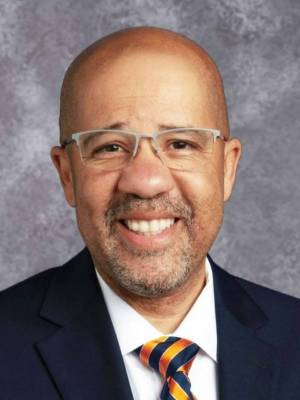 Mr. Trent North
Superintendent, Douglas County School System, 
"The UWG Educational Leadership program gave me a greater understanding of leadership, research, and the school improvement process. My interactions with the instructors and faculty have been transformative and allowed me to continue working to ensure every child fulfills their potential. Because of the comprehensive program, I am better prepared to have a positive, lasting impact on K12 education."
Georgia Superintendent of the Year (2023)
Finalist, National Superintendent of the Year (2023)
Michele Taylor, Ed.D
Superintendent of Calhoun City Schools
"I am a proud graduate of the University of West Georgia's Educational Leadership Program.  The preparation that I received from UWG allowed me to complete coursework that was relevant and applicable to my role as instructional leader.  The professors provided a combination of experience, content expertise, and coaching.  The University of West Georgia helped set me on a journey to excellence and as I continue in my 33rd year as an educator, I am forever grateful."
Georgia Superintendent of the Year (2014)
Finalist, National Superintendent of the Year (2014)
Educational Leadership Tier I Certification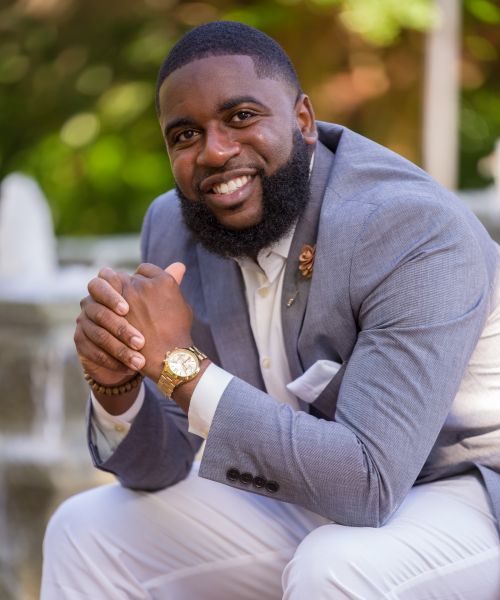 Michael Johnson, ED.S.
Assistant Principal at J.R. Tripp Middle School
"The Educational Leadership/Tier II Specialist program courses aligned perfectly with my instructional work as a first-year middle school assistant principal. My experience at UWG was just what I needed on my leadership journey for school improvement!"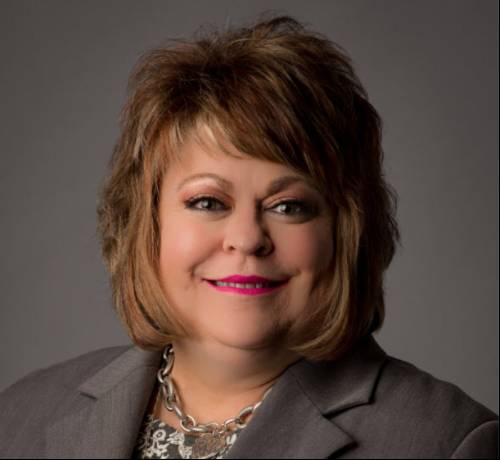 Samantha M. Fuhrey, Ed.S.
Superintendent of Newton County School District
"The University of West Georgia Educational Leadership program equipped me with the knowledge and skills to become a thoughtful, innovative, and reflective educational leader and an advocate for public education.  My professors struck a balance between the challenges, opportunities, and support I needed to thrive; West Georgia fully prepared to step into a leadership role at the completion of my program and degree. I am so glad I made the decision to attend the University of West Georgia!"
Georgia Superintendent of the Year (2020)
Finalist, National Superintendent of the Year (2020)
Program Faculty (Educational Leadership Tier I Certification) 
Our Partner Schools and Districts 
Educational Leadership
Georgia Public Schools and Districts:
Atkinson County
Atlanta Independent School System
Atlanta Public
Brantley County
Bulloch County
Cherokee County
Clayton County
Cobb County
Columbia County
Cook County
Crisp County
Dalton Public
DeKalb County
Devereux Georgia School
Dougherty County
Douglas County
Effingham County
Emanuel County
Fannin County
Fulton County
Gilmer County
Glynn County
Grady County
Gwinnett County
Jeff Davis County
Liberty County
Long County
Murray County
Muscogee County
Pulaski County
Richmond County
Rockdale County
Savannah-Chatham County
Tattnall County
Terrell County
Tift County
Toombs County
Union County
Valdosta City
Vidalia City
Washington County
Wayne County
Whitfield County
Charter, Private and Other Schools:
Brighten Academy Charter
Charter Schools USA
Coastal Georgia Learning Resources System
DeKalb PATH Academy Charter School
Devereux Georgia School
Eagles Landing Christian Academy
Edison Learning, Inc.
Georgia Cyber Academy
Heritage School
Imagine Georgia Charter Schools
Landmark Christian School
National Heritage Academies
Roman Catholic Archdiocese of Atlanta
Georgia RESA:
Coastal GLRS (a division of First District RESA, serves Bryan, Chatham, Effingham, Glynn, Liberty, Long, McIntosh Counties. as well as Coastal Academy and Coastal Georgia Comprehensive Academy GNETS.) 
Griffin RESA (Butts County, Fayette County, Henry County, Lamar County, Newton County, Pike County, Spalding County, Upson County)
Metro RESA (Atlanta Public, Buford City, Clayton County, Cobb County, City Schools of Decatur, DeKalb County, Douglas County, Forsyth County, Fulton County, Gwinnett County, Marietta City, Rockdale County)
Middle Georgia RESA (Bibb County, Crawford County, Houston County, Jasper County, Jones County, Monroe County, Peach County, Twiggs County)
Northeast Georgia RESA (Barrow County, Clarke County, Commerce City, Elbert County, Greene County, Jackson County, Jefferson City, Madison County, Morgan County, Oconee County, Oglethorpe County, Social Circle City, Walton County)
Northwest Georgia RESA (Bartow County, Bremen City, Calhoun City, Cartersville City, Catoosa County, Chattooga County, Chickamauga City, Dade County, Floyd County, Gordon County, Haralson County, Paulding County, Polk County, Rome City, Trion City, Walker County)
Pioneer RESA (Banks County, Dawson County, Franklin County, Gainesville City, Habersham County, Hall County, Hart County, Lumpkin County, Mountain Education Charter High School, Rabun County, Stephens County, Towns County, Union County, White County)
West Georgia RESA (Carroll County, Carrollton City, Coweta County, Harris County, Heard County, Meriwether County, Troup County)