Health and Community Wellness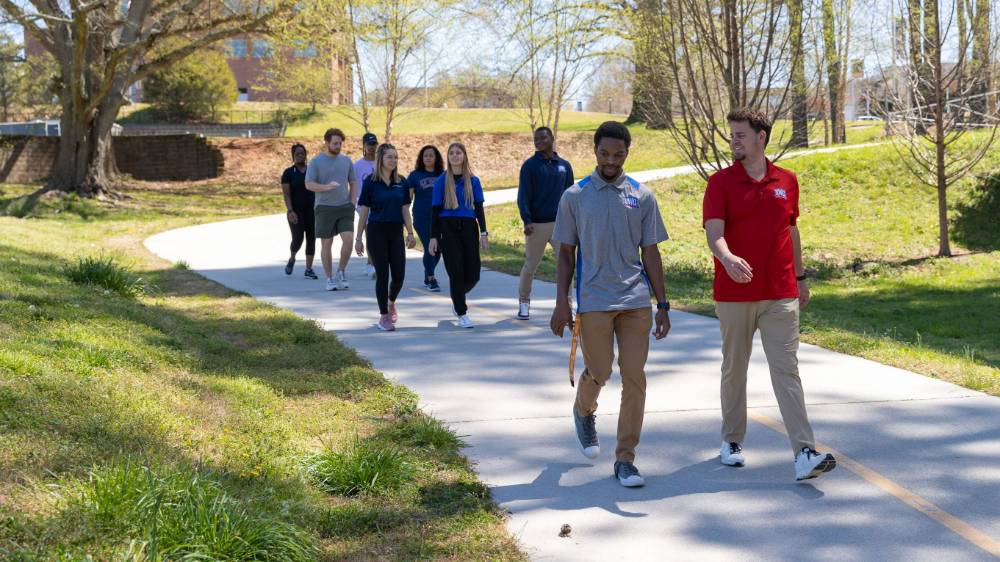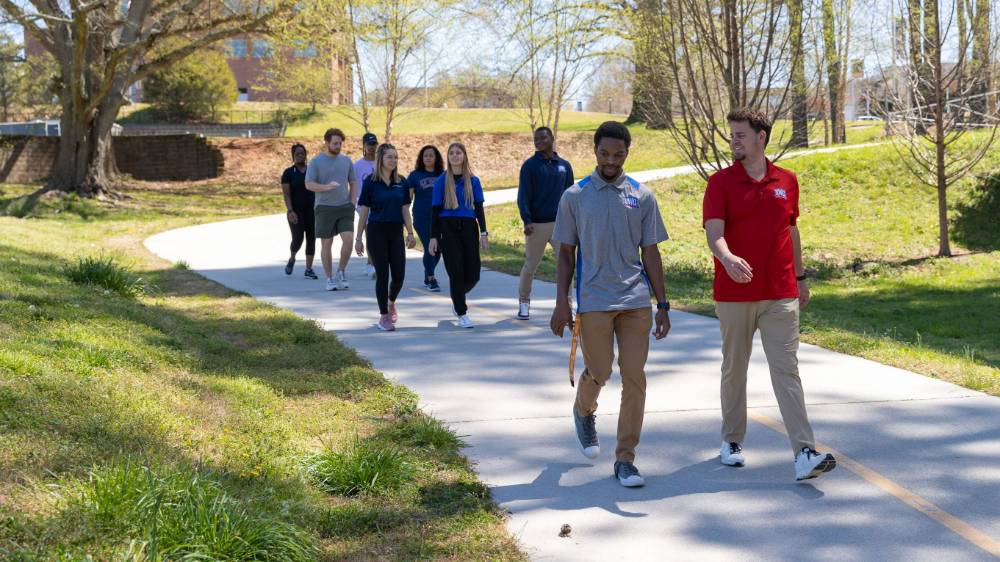 Health and Community Wellness
Preparing students for employment to help organizations, communities, and individuals engage in positive behaviors for overall health and wellness.
Undergraduate Program Information
Health and Community Wellness
The mission of the Bachelor of Science (B.S.) in Health & Community Wellness is to provide professional candidates for employment in a variety of settings to promote health and wellness. Through program courses and experiential learning experiences, students will be prepared to help people, organizations, and communities change lifestyle behaviors to minimize health risks and improve overall wellness.
Students have the option of taking 15 credit hours of electives or choosing an approved minor such as Biology, Business Administration, Management, Psychology, Sociology, Nutrition Promotion & Education, Sport Management, Coaching, or others. Students also have the option to choose 1 of 4 professional tracks: Athletic Training, Physical Therapy, Occupational Therapy, or Dietetics. These tracks will prepare students to apply for a Master's or doctoral program in the designated field of study. 
Bachelor of Science in Health and Community Wellness Program Details
Program Features 
Health and Community Wellness
Action-oriented curriculum with hands-on courses based on the latest research and methodology, following the criteria established by the National Wellness Institute
Student-centered teaching that permits a flexible plan of study, allowing students to customize a program for advanced study in a related area of interest
Market-driven instruction allows students to gain in-field experience via a service-learning course
Mutually beneficial partnerships with wellness professionals to develop strong connections between industry and the university.
For information about the master's program, you can visit the M.S. in Integrative Health and Wellness webpage.
Where We Are
Health and Community Wellness
Contact Us
Program Coordinator
Chrissy Knoll, M.S.