Post Baccalaureate Certificate in Data Analysis & Evaluation Methods
The College of Arts, Culture, and Scientific Inquiry at the University of West Georgia offers a course of study leading to a Graduate Certificate in Data Analysis and Evaluation Methods. Students will receive training in applying statistical and qualitative research techniques to analyze and provide feedback on programs in a variety of governmental and non-governmental arenas.
For more information, please see the Academic Catalog.
The Data Analysis and Evaluation Methods certificate focuses on the design of research studies, measurement of variables, data analysis, and formulation of models. Includes instruction in experimental, quasi-experimental, and case study methods; historical research; participant observation; questionnaire design; sampling theory; and statistical methods.
Program Location
Carrollton Campus
Method of Delivery
Courses in the program will usually be offered in an unconventional format appropriate for working professionals. Most of the courses are offered as once-a-week evening classes. Also departments may occasionally offer the courses online (fully or hybrid), on weekends, and during the Maymester.
Accreditation
The University of West Georgia is accredited by The Southern Association of Colleges and Schools Commission on Colleges (SACSCOC).
Credit and transfer
Total semester hours required: 15
This program may be earned entirely face-to-face. However, depending on the courses chosen, a student may choose to take some partially or fully online courses.
Save money
UWG is often ranked as one of the most affordable accredited universities of its kind, regardless of the method of delivery chosen.
Details
Total tuition costs and fees may vary, depending on the instructional method of the courses in which the student chooses to enroll.
The more courses a student takes in a single term, the more they will typically save in fees and total cost.
Face-to-face or partially online courses are charged at the general tuition rate and all mandatory campus fees, based on the student's residency (non-residents are charged at a higher rate).
Fully or entirely online course tuition rates and fees my vary depending on the program. Students enrolled in exclusively online courses do not pay non-Resident rates.
Together this means that GA residents pay about the same if they take all face-to-face or partially online courses as they do if they take only fully online courses exclusively; while non-residents save money by taking fully online courses.
One word of caution: If a student takes a combination of face-to-face and online courses in a single term, he/she will pay both all mandatory campus fees and the higher eTuition rate.
For cost information, as well as payment deadlines, see the Student Accounts and Billing Services website
There are a variety of financial assistance options for students, including scholarships and work study programs. Visit the Office of Financial Aid's website for more information.
Coursework
Students may earn the Graduate Certificate in Data Analysis and Evaluation Methods after completing 15 graduate semester credit hours as specified below:
Foundation courses:
CRIM or SOCI 6013: Social Research
POLS 6202: Research Methods for Public Administration
One course in program evaluation:
CRIM or SOCI 6275: Planning and Evaluation
POLS 6204: Public Policy Analysis and Evaluation
Two courses in research methods:
SOCI 6613: Qualitative Research
SOCI 6660: Institutional Ethnography
CRIM 6015: Managing Data
SOCI 6003: Advanced Statistics for Sociology
POLS 6202: Research Methods for Public Administration
GEOG 5551: Introduction to GIS and Mapping Science
EDRS 6303: School-Based Research Methods
ECON 6430: Business Forecasting
ECON 6485: Econometrics and Analytics
PSYC 6083: Research Methods
One elective in your area of interest or expertise:
Education, planning, child development, nonprofit management, public administration, social or environmental policy, nursing, sociology, or criminology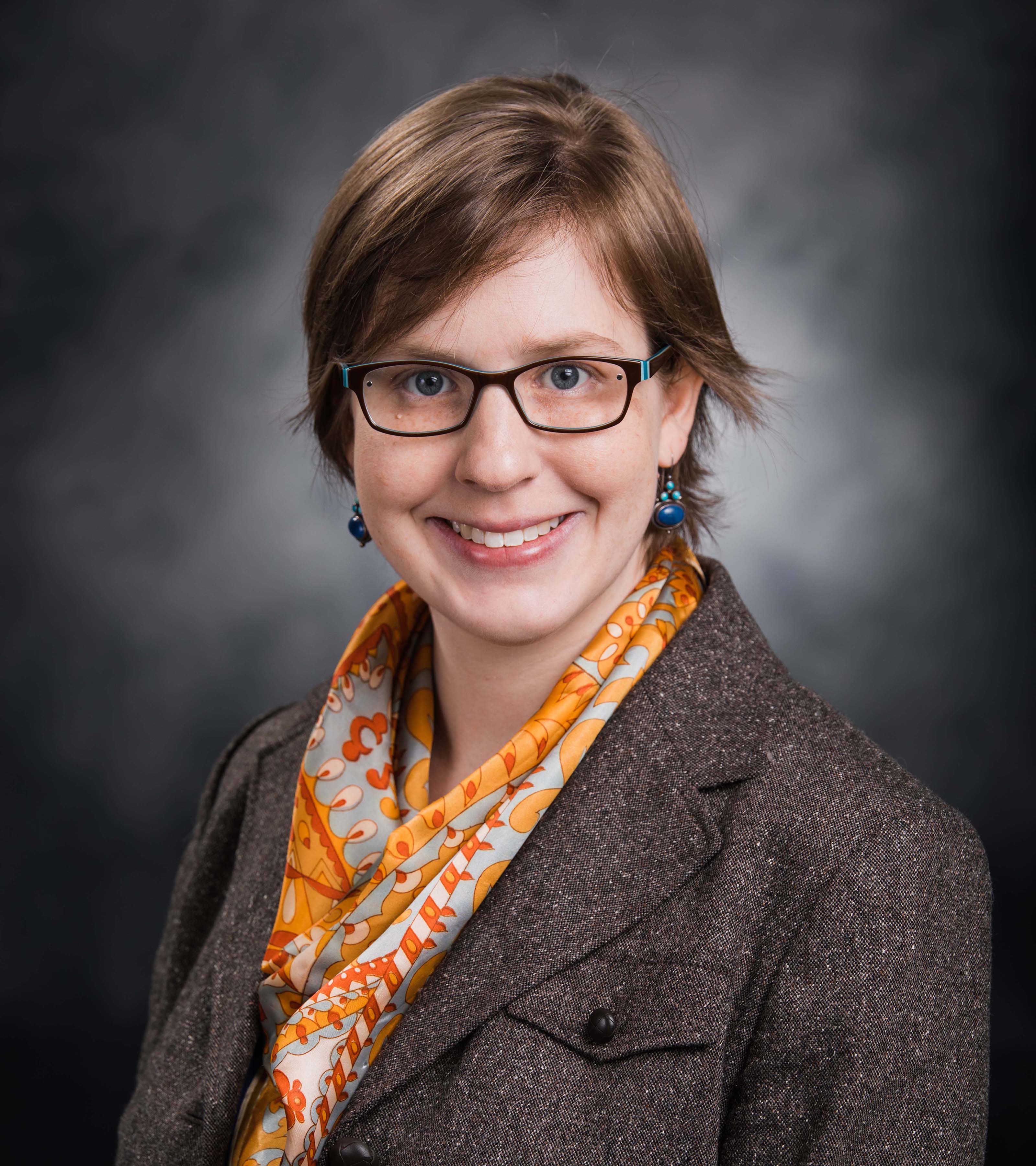 Emily McKendry-Smith, Ph.D.
Associate Professor of Sociology & Head of Sociology Graduate Studies
Pafford Social Science Building 219
Guidelines for Admittance
All graduate applicants must complete the online Graduate Application. A one-time application fee of $40 is required.
Applicants should also review the Graduate Studies Website for individual program specific requirements and tasks that must be completed prior to admission. See Graduate Studies Application Process.
International applicants are subject to additional requirements and application deadlines. See Procedures for International Students.
Official transcripts from a regionally or nationally accredited institution are required and should be sent directly to the UWG Graduate Admissions Office.
Program Specific Admittance Guidelines
To apply to the program, a student is ordinarily expected to have a degree in sociology or a related discipline. Applicants for graduate study in sociology must have:

2.5 cumulative undergraduate GPA on a 4.0 scale
Submit a statement of purpose that includes reasons for seeking a certificate in Data Management and Evaluation Methods
3 letters of recommendation
Students who have successfully been admitted to an MA or PhD program in the College of Social Sciences only have to submit an application form.
Application Deadlines
Specific Graduate Admissions Deadlines are available via the Graduate School
Posted deadline includes Application, app fee, and all supplemental items/documents.
See The Scoop for more specific deadlines.
Admission Process Checklist
Send all transcripts and documents to:

UWG Graduate Admissions
Mandeville Hall
1601 Maple Street
Carrollton, GA 30118

One exception: If you will not ever be traveling to a UWG campus or site, you may apply for an Immunization Exemption. Contact the Immunization Clerk with your request.
Contact
For more information on the Data Analysis and Evaluation Methods Certificate, contact:

Dr. Emily McKendry-Smith
emckendr@westga.edu
Room 219 - Pafford Hall
(678) 839-5404

Graduate Admissions
Phone: 678-839-1394
Email: graduate@westga.edu
Specific dates for Admissions (Undergraduate Only), Financial Aid, Fee Payment, Registration, Start/End of Term Dates, Final Exams, etc. are available in THE SCOOP.
Specific Graduate Admissions Deadlines are available via the Graduate School
Certificate students will demonstrate the knowledge and understanding of:
Develop data collection instruments and procedures appropriate for specific research projects
Show specific knowledge in at least one sphere of program evaluation
Be able to apply qualitative and quantitative research techniques