Bachelor of Fine Arts with a Major in Art, Graphic Design
The profession of graphic design is an extremely broad field that offers its practitioners enormous variety in how they choose to specialize. For this reason, the UWG Graphic Design program chooses to focus on building solid foundations of knowledge in design concepts, typography, and critical thinking, with an emphasis on mixing analog and digital processes. A degree from the UWG Art Program also features the advantage of a large amount of cross-disciplinary coursework including photography, printmaking, drawing, painting, and a basic web design course.
For more information, please see the Academic Catalog. A program map, which provides a guide for students to plan their course of study, is available for download in the Courses tab below.
UWG Graphic Design is a small, quality program that focuses on solid foundations of design, with an emphasis on typography, print design, and traditional craft combined with computer skills in a new state-of-the-art Mac lab. The program features cross-disciplinary coursework, which includes related areas such as photography and printmaking. a basic web design course is also offered.
Career Opportunities
Buzzfile - Careers by Major:
http://www.buzzfile.com/Major/Graphic-Design.And.Commercial-Art External Resource
Program Location
Carrollton Campus
Method of Delivery
Face to Face
Accreditation
The University of West Georgia is accredited by The Southern Association of Colleges and Schools Commission on Colleges (SACSCOC).
This program is accredited by the National Association of Schools of Art & Design (NASAD).
Credit and transfer
Total semester hours required:
This program may be earned entirely face-to-face. However, depending on the courses chosen, a student may choose to take some partially or fully online courses.
Save money
UWG is often ranked as one of the most affordable accredited universities of its kind, regardless of the method of delivery chosen.
Details
Total tuition costs and fees may vary, depending on the instructional method of the courses in which the student chooses to enroll.
The more courses a student takes in a single term, the more they will typically save in fees and total cost.
Face-to-face or partially online courses are charged at the general tuition rate and all mandatory campus fees, based on the student's residency (non-residents are charged at a higher rate).
Fully or entirely online course tuition rates and fees my vary depending on the program. Students enrolled in exclusively online courses do not pay non-Resident rates.
Together this means that GA residents pay about the same if they take all face-to-face or partially online courses as they do if they take only fully online courses exclusively; while non-residents save money by taking fully online courses.
One word of caution: If a student takes a combination of face-to-face and online courses in a single term, he/she will pay both all mandatory campus fees and the higher eTuition rate.
For cost information, as well as payment deadlines, see the Student Accounts and Billing Services website
There are a variety of financial assistance options for students, including scholarships and work study programs. Visit the Office of Financial Aid's website for more information.
Coursework
View our [program_checklist] to see the complete degree requirements.
Downloads
General
Choose two (6 hours) DSW courses. ART 3210 Non-Western Art
ART 3220 Art of the Ancient World
ART 3230 Medieval Art
ART 3240 18th/19th Cen Art
ART 3250 Italian Renaissance/Baroque Art
ART 3260 American Art
ART 3270 20th Cen Early Modern Art
ART 3275 Art Since 1945
ART 3280 Museum Seminar
ART 4290 Modernist Criticism
ART 4295 Hist of American Architecture
ART 4295 Special Topics: Art History

Major Required
Major Selects
†GRAPHIC DESIGN ELECTIVES - Choose fifteen (15) hours from:

ART 4985 Special Topics: Graphic Design
ART 3403 History of Graphic Design
ART 4400 Graphic Design: Studio Problems
ART 4586 Graphic Design Internship
ART 3302 Interm Ceramics (Molds/Means)
ART 4302 Interm Ceramics: 20th Cen
ART 3601 Painting I
ART 3602 Painting II
ART 3702 Photography II
ART 3703 Photography III
ART 4704 Documentary Photography
ART 4705 History of Photography
ART 3802 Relief Printmaking
ART 4803 Intaglio
ART 4804 Lithography
ART 4821 Screenprinting
ART 4805 Advanced Screenprinting
ART 4822 Book Arts/Letterpress
ART 3902 Sculpture II
ART 3903 Sculpture III
ART 4000 Advanced Drawing
ART 4007 Digital Media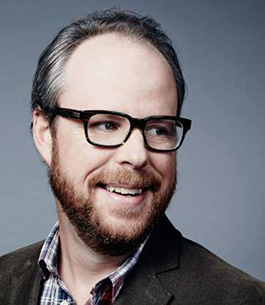 Bryan Perry, M.F.A.
Assistant Professor of Art: Graphic Design & Foundations
Guidelines for Admittance
Each UWG online degree program has specific requirements that you must meet in order to enroll.
Admission Process Checklist
Review Admission Requirements for the different programs and guides for specific populations (non-traditional, transfer, transient, home school, joint enrollment students, etc).
Review important deadlines:

Fall semester: June 1 (undergrads)

Spring semester: November 15 (undergrads)

Summer semester: May 15 (undergrads)
See program specific calendars here

Complete online application
Undergraduate Admissions Guide

Undergraduate Application

Undergraduate International Application


Submit $40 non-refundable application fee
Submit official documents

Request all official transcripts and test scores be sent directly to UWG from all colleges or universities attended. If a transcript is mailed to you, it cannot be treated as official if it has been opened. Save time by requesting transcripts be sent electronically.

Undergraduate & Graduate Applicants should send all official transcripts to:
Office of Undergraduate Admissions, Murphy Building
University of West Georgia
1601 Maple Street
Carrollton, GA 30118-4160
Submit a Certificate of Immunization, if required. If you will not ever be traveling to a UWG campus or site, you may apply for an Immunization Exemption. Contact the Immunization Clerk with your request.
Check the status of your application
Contact
COE Academic Advisement Center
Specific dates for Admissions (Undergraduate Only), Financial Aid, Fee Payment, Registration, Start/End of Term Dates, Final Exams, etc. are available in THE SCOOP.
Specific Graduate Admissions Deadlines are available via the Graduate School
Develop broad knowledge on the history of art and design.
Develop thorough knowledge of the fundamentals of art and design.
Demonstrates in-depth technical focus and proficiency within an area of concentration.
Demonstrates in-depth research and content development within an area of concentration.
Demonstrates preparedness for a professional career in the arts.
Go West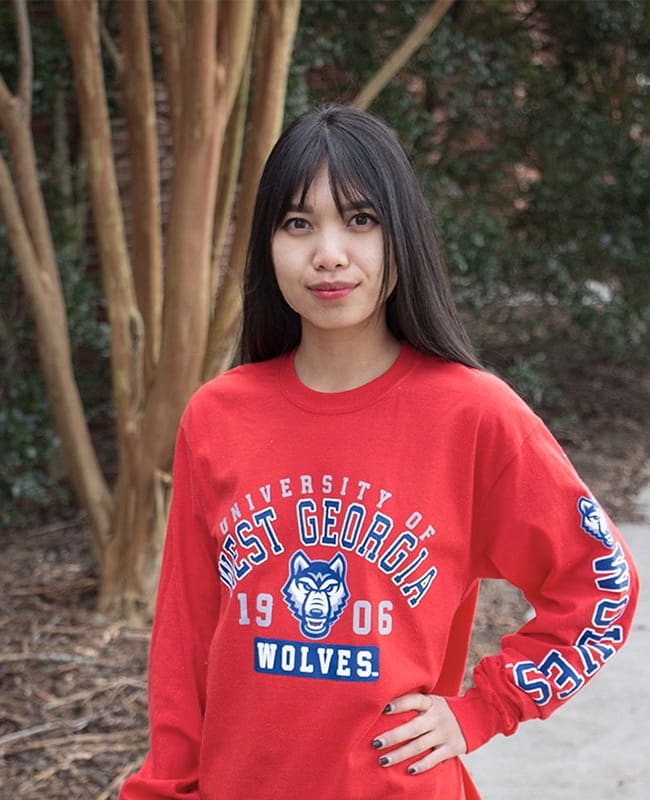 "I started learning graphic design in high school at the College and Career Academy where I was introduced to the Adobe Creative Cloud. The connections I've formed with my professors and mentors has helped me grow as a designer and land the career I have today."