Academic Law Enforcement Training Exchange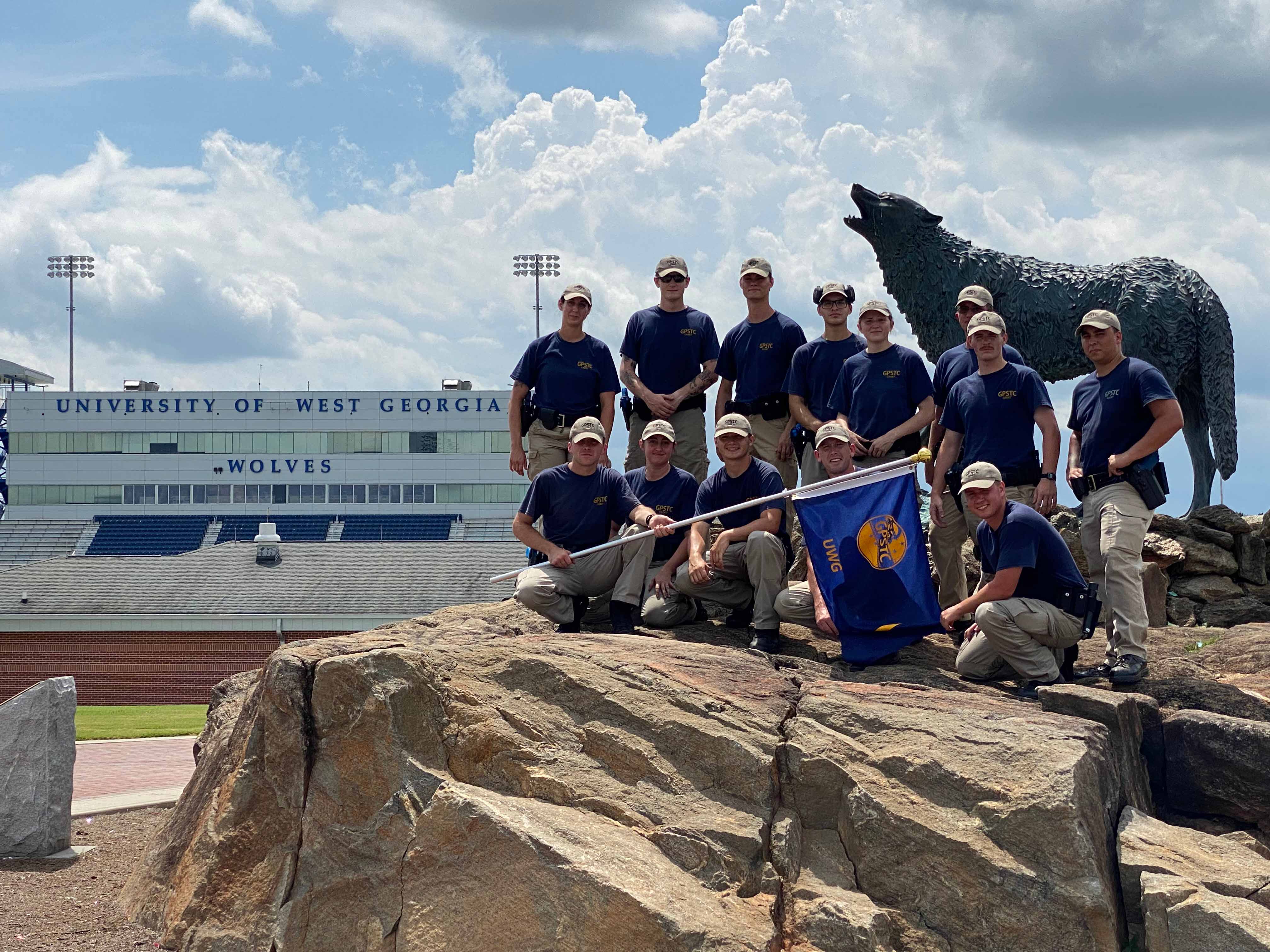 Get Ahead of the Pack.
The ALETE program is an opportunity for students to complete the 12-week police academy. Upon completion, students will be a Peace Officer Standards and Training (POST) certified officer, which is the basic qualification for anyone wanting to work in the law enforcement field. Deadline for applications is February 16, 2024.
ALETE
What it is
All police and jail officers in Georgia are required to be certified through the Peace Officer Standards and Training.
Georgia Public Safety Training Center (GPSTC)'s Basic Training Division conducts mandate school (i.e., basic training) for certification. The majority of the training will be held on the UWG campus. Two modules will require off-site training. Firearms certification will be held at the range adjacent to the UWG stadium. Students will spend a week in Forsyth, GA to complete the Emergency Vehicle Operator Course (EVOC) for precision driving training. Housing and meals are included in the cost of the program.
Alete FAQ
Benefits to POST Certification  
Completing this program will give students a major head start in entering the field of law enforcement. A person joining law enforcement on a traditional path can spend up to six months waiting to be certified. Graduating from UWG with a degree and POST certification in hand puts students ahead of the pack. Many agencies in Georgia offer hiring bonuses of up to $5000 for certified officers. In addition, some offer educational incentives such as a 6% starting salary increase for having a four-year degree.
Course Credit
For those interested in the program, you will earn 15 credit hours of 4000 level credit in Criminology. These credits can be applied to your undergraduate degree in Criminology or can serve to support completing a minor in Criminology.
Requirements and Recommendations for Mandate  School
In Georgia, the certification process to become a police officer is regulated by the Georgia Peace Officers Standards and Training Council (POST). Candidates pursuing Basic Law Enforcement Training at GPSTC must meet the following minimum requirements:
Be at least 18 years old;
Be a citizen of the United States;
Have a high school diploma or its equivalent;
Not have been convicted of a crime for which the punishment could have been imprisonment;
Undergo a background investigation;
Be fingerprinted;
Undergo a physical and psychological examination (find out more about the Physical Agility Testing Requirements);
Have completed 60-90 credit hours towards your degree (Junior or Senior level) 
Alete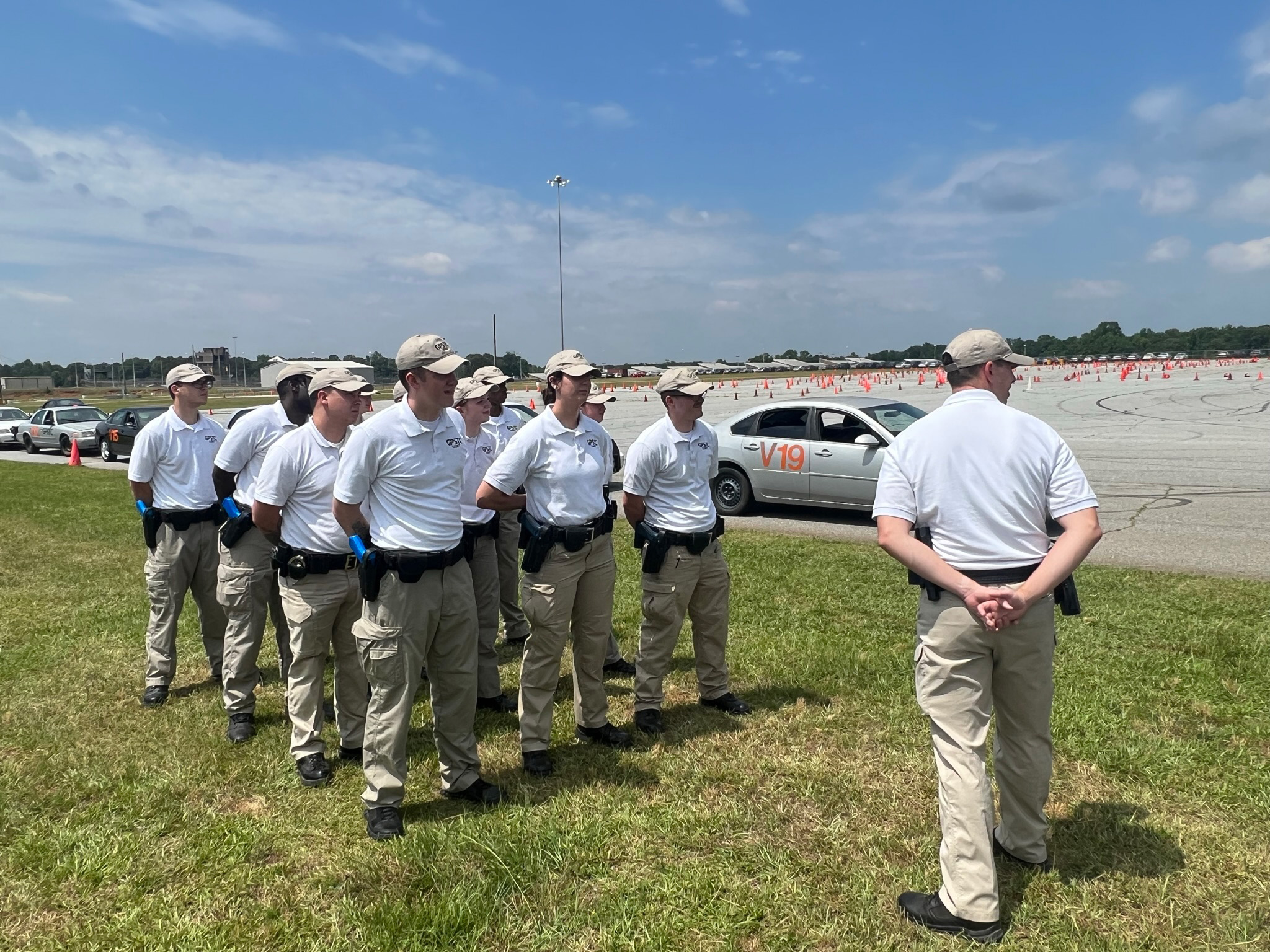 Dual Campus Training
Training is Monday – Friday beginning a 7:30AM – 5:00PM for 12 weeks. The training will be held during the summer on the UWG campus except for one week of EVOC. This training will be done at the GPSTC in Forsyth, GA. Students will be transported to GPSTC and housed on campus during this week. Room and meals are included in the price of the training.
Chris Carr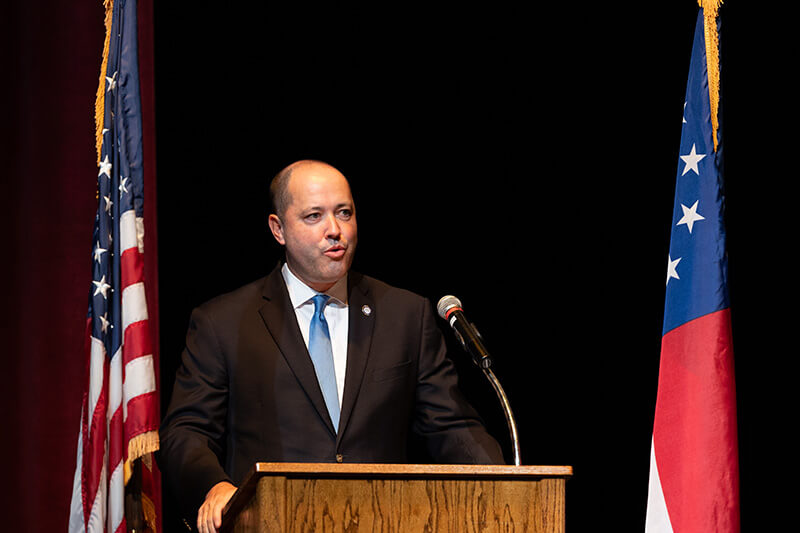 Community Defense
"The only way to defend our communities and the most vulnerable people in society is if there are people like you willing to serve. Law enforcement across the state are actively recruiting and looking to add to their ranks. The knowledge and skills that you have obtained through this course will put you in high demand as you take the next step in your career. It's through initiatives and programs like ALETE that we work to ensure you and all our men and women in uniform are fully equipped to do your jobs safely and effectively."
- Chris Carr, Georgia Attorney General