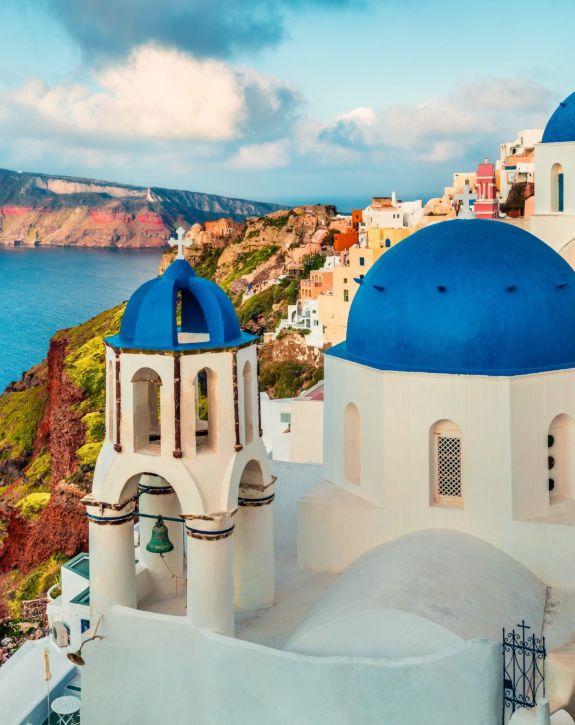 join uwg alumni & friends in greece
Featuring Athens, Mykonos and Santorini
May 3-11, 2022 | $3,999 per person
pricing includes roundtrip airfare from Atlanta
Join the UWG Alumni & Friends Travel Program as we explore the beautiful country of Greece. Starting in Athens, travelers will visit must-see sights including the Parthenon and Acropolis Museum before beginning an island-hopping adventure.
Next, we will take in the picturesque views of Mykonos where after a tour the city, travelers will have free time to relax on the beach or browse local boutiques. A visit to the island of Santorini will complete the once-in-a-lifetime trip.
View the Trip Brochure   Request More Info
Questions? Contact Denice Perdue at (678) 839-6384 or dking@westga.edu. 
Please note: the tour operator for this trip is requiring all travelers to be fully vaccinated. 
ABOUT THE UWG ALUMNI & FRIENDS TRAVEL PROGRAM
The UWG Alumni & Friends Travel Program offers tours to destinations around the world.
You may explore new territory or rediscover favorite destinations in the company of fellow UWG alumni and friends. Our trips are designed to fit any lifestyle, educational travel interest and budget. Why would you travel any other way? Let the UWG Alumni Association make your next journey one to remember.
While the UWG connection is an important component of our program, our trips are open to all travel enthusiasts.