West Georgia Outdoors' climbing wall offers UWG students, faculty and staff an alternative way to exercise and socialize for free. Located in the Campus Center, the climbing wall measures 48 feet tall and can be used by climbers of all skill levels (no experience necessary).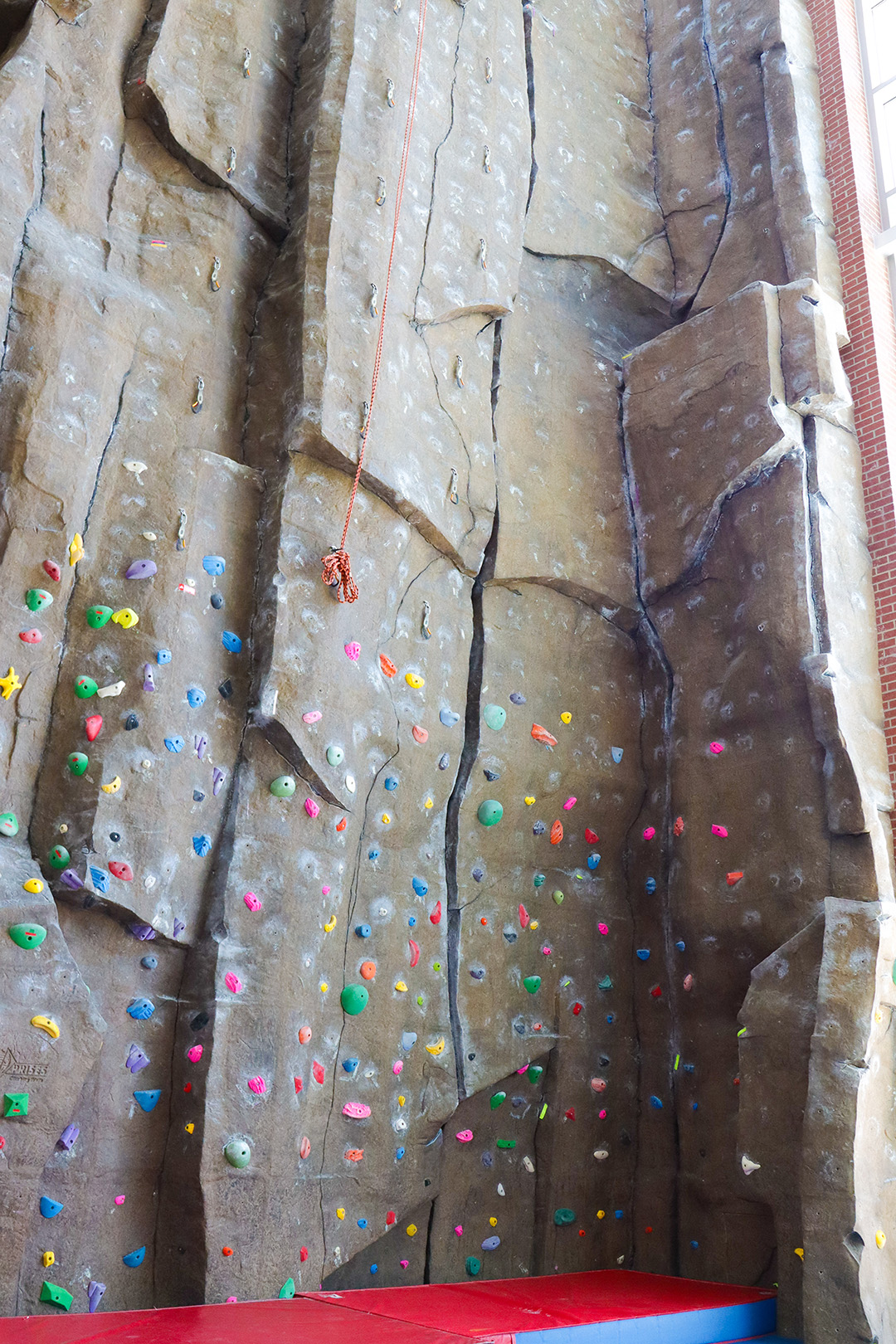 Climbing Workshops
Learn the basics of climbing through one of our climbing workshops taught by our talented and skilled West Georgia Outdoors staff.
Fall 2023 Workshops coming soon!
No registration required, just show up
Campus Center Climbing Wall
FREE for UWG students, faculty, staff
Questions can be emailed to urec@westga.edu or by phone at 678-839-5500.
For more information, email wgo@westga.edu.