Welcome West, Wolves! The Dean of Students (DOS), Dr. Lakiesa Rawlinson, provides support to our new and returning students at the University of West Georgia (UWG). The Dean of Students can assist you with navigating and responding to difficult situations in-and-outside-of the classroom. In addition, the Dean of Students leads various on-campus initiatives to keep you safe and engaged at UWG. Resources are listed below for many of the needs a student may encounter during their time at UWG. The Dean of Students can also be found on the second floor of the Campus Center in office 205.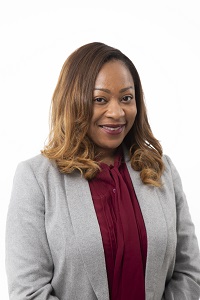 Resources for Students
Appeal a Grade

Students have the right to appeal a course grade. Grade appeals must be submitted in writing, using the UWG Student Grade Appeal Form. The student will need to initiate the grade appeal no later than the end of the semester following the assignment of the grade. The grade appeal must be completed no later than one year (12 calendar months) after the assignment of the grade.

Notification to Faculty

In the event of a student illness, injury, or extenuating circumstances, the Dean of Students' office will notify professors at the student's request. The student notification does not excuse a student from the class and faculty are not required to take action upon receipt of the notification.

Submission form coming soon

Student Withdrawals

Students may encounter a personal or medical emergency during the school year that may affect their ability to attend classes or make up missed work. If this situation occurs, a student may decide to withdraw from UWG or from a particular course. The Dean of Students can assist with the various withdrawal options.

Administrative Withdrawal

A student may be administratively withdrawn from the university when the Vice President for Student Affairs or their designee, in consultation, when appropriate, with the student's parent(s), spouse or designee, the Director of the Counseling and Career Development Center, and the University physician deem it best due to a student suffering from a physical, mental, emotional, or psychological health condition. Administrative withdrawal conditions would be determined if a student

Posts a significant danger or threat of physical harm to the student or to the person or property of others
Causes the student to interfere with the rights of other members of the university community, or with the exercise of any proper activities or functions of the university or its personnel
Causes the student to be unable to meet institutional requirements for admission and continued enrollment as defined in the Student Code of Conduct and other university publications

To initiate an administrative withdrawal, email Dr. Lakiesa Rawlinson, Dean of Students, at lrawlinson@westga.edu. 

Hardship Withdrawal

Students may request a hardship withdrawal after the official Drop/Add deadline  until the Friday immediately prior to the final week of the term. A hardship withdrawal is an exception based on unusual or emergency circumstances beyond the student's control.

UWG Food and Hygiene Center

UWG has a comprehensive initiative, Howl Against Hunger, to combat food insecurity at the university. Current students and/or employees who need access to food and hygiene can email wolfwellness@westga.edu to fill out a form to complete of your needs. When items are ready for pick up in the Campus Center, the student/employee will receive an additional email notification.

Freedom of Expression

People often seek out public institutions to exercise their free speech rights guaranteed by the First Amendment. Some individuals and groups may express opinions you find offensive or hurtful, and you may wonder why your university would allow speech of that kind. Even though views expressed may contradict the values of UWG and its community members, the university holds the First Amendment guarantees of freedom of speech, freedom of expression, and the right to assemble peacefully as essential rights of a free people. More information coming soon on support or assistance if you are affected by free speech events.

Report a Concern and/or Student Complaint

UWG has two mechanisms for faculty, staff, and students to report behavioral and/or wellness concerns in hopes of keeping the campus community safe.

CARE: Report an issue to the Campus Awareness Response and Evaluation (CARE) team if you are concerned about the well-being of a student at UWG and/or a complaint against a department or individual. Referring students to the CARE team is a secondary response for urgent-related matters as individuals with emergencies should notify the University Police department at 678-839-6000 and/or call 911.
Student Emergency Fund
During your time as a student, you may face unexpected challenges or emergencies. The Supporting our Students Fund provides financial support when a verified emergency has impacted a student's health, safety, or wellbeing. Undergraduate and graduate students may apply for funds when they experience a financial barrier based on an emergency situation and/or when they have exhausted all other available resources. 
The Supporting our Students Fund is a one-time offer. Funds disbursed through the Supporting our Students Fund does not affect the student's financial aid package and funding provided through the Supporting our Students Fund is not a substitute for financial aid. 
Apply for Funds
To apply, individuals must complete the Student Emergency Fund form in its entirety. Please not that completing this form does not grant automatic approval. Each application will be reviewed individually and funding is granted based on availability.
Submit the Student Emergency Fund form
Expenses Covered by the Fund
Books and other essential academic materials
Emergency medical expenses, including medication, dental work, eye prescription
Homelessness or sudden loss of housing
Overdue utility and/or leasing bills escalating to turn-off and/or eviction notice
Replacement of essential belongings due to a fire, inclement weather, or natural disaster
Travel for emergency family situations or crisis
Support shelter for a student experiencing a domestic violence or other victimization
Expenses Not Covered by the Fund
Non-essential personal bills (i.e. credit card, cable, etc.)
Student conferences
Study abroad
Costs for social and entertainment purposes
Donate to the Fund
More information coming soon about how you can donate to this fund.
Crisis Response
Hospitals
Other