Celebrated Cuban American Poet and Art Critic to Visit UWG During Hispanic Heritage Month
Share this page
Oct. 5, 2023
Reading time: 3 minutes, 9 seconds
It isn't often that you get to hear a renowned poet and celebrated art critic speak at a single event, but here's your chance.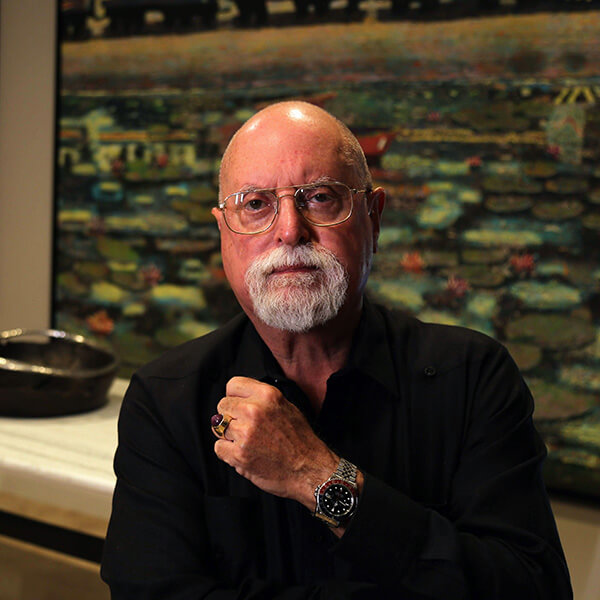 On Thursday, Oct. 12, the University of West Georgia will welcome author Ricardo Pau-Llosa, one of the nation's foremost poets, to read from his newest collection, "Fleeing Actium," and also discuss his 50-year passion for collecting and writing about Latin American art. The free event, which is part of the Michael and Andrea Stone Visiting Artist Series, will take place at UWG's Campus Center Ballroom at 6 p.m. 
"This is a rare opportunity to listen to a master of lyric poetry and also view breathtaking images of artworks from Pau-Llosa's vast personal collection," shared Dr. Chad Davidson, director of the UWG School of the Arts.
Pau-Llosa is a Cuban American poet who lives in South Florida. He and his family came to the United States in 1960 as refugees from communist Cuba. He is the author of nine collections of poetry – his latest, "Fleeing Actium," is being released this month by Carnegie Mellon University Press, which has published seven of his books of verse. 
Pau-Llosa has also been active in the visual arts as a curator, critic and collector, focusing mainly on modern Latin American art. Many of his poems are based on paintings and sculptures from diverse epochs and traditions, and much of his art criticism uses literary and philosophical concepts to analyze visual thinking. He is this year's featured poet in the 50th issue of the Birmingham Poetry Review. His work appears regularly in literary magazines in the U.S. and abroad.
In a 2015 interview conducted on "PBS NewsHour," Pau-Llosa spoke to then-anchor Jim Lehrer about his dual passions of writing verse and collecting art. 
"My house is an expression of my mind, and art has helped educate my way of seeing things," Pau-Llosa explained in the interview. 
He went on to discuss that in the late 1970s and early '80s, when he began writing art criticism and collecting paintings and sculptures, Latin American art was "basically invisible" in the mainstream art circles in the United States. 
"I found it very challenging and interesting to go to Latin America to discover the art and write about it in American and European art journals," Pau-Llosa continued, adding that his poetry is "very visual" because of his interest in art. 
"It's rare that we get to host a poet and intellect of Ricardo's stature," said Davidson. "What he can offer to our students and community members goes well beyond poetic expertise and knowledge of certain strains of contemporary art. Ricardo brings a lifetime of experience to bear on his craft. We are fortunate to have him among us." 
Now in its ninth year, the Michael and Andrea Stone Visiting Artist Series has brought high-profile artists, writers and thinkers to UWG and its community to inspire, impress and entertain. 
"Without Michael and Andrea's generous support and belief in the arts, such events would never be possible," added Davidson. 
Michael Stone is the CEO and founder of Milestone Investment Management LLC, an independent wealth management firm located in downtown Carrollton. He has worked in banking and finance for over 50 years. Michael is also a member of the UWG Foundation Board of Trustees. 
An artist and arts advocate, Andrea Stone taught art for 26 years in public school and is a member of the Carrollton Center for the Arts Commission's Board of Directors, having served as vice president and president. In addition, she is a member of the UWG Townsend Center's LiveArt Committee, having served as vice chairman and chairman, as well as marketing director at Milestone Investment Management. 
Together, Andrea and Michael founded Carrollton's Art Takeover and have been longtime supporters of the arts in general and university arts-forward initiatives in particular.