Open for Business: Johnson Begins as New Richards College Dean
Share this page
July 1, 2021
Reading time: 3 minutes, 30 seconds
From humble beginnings in rural Alabama, Dr. Christopher Johnson was among the first generation in his family to graduate from college. Except for a stint in the insurance industry, he never left.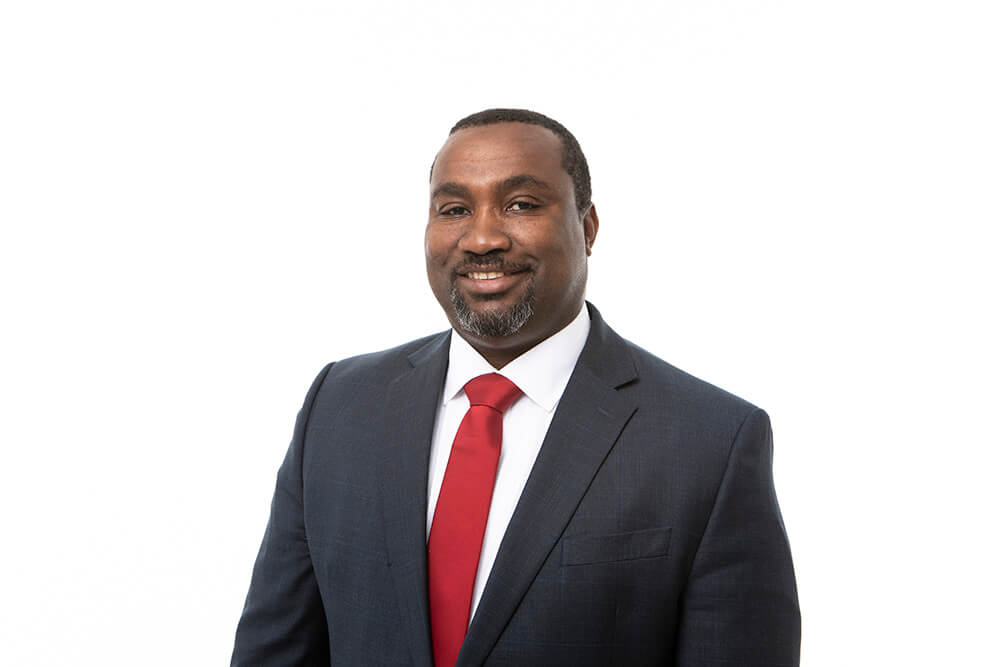 "During my undergraduate days, there were faculty mentors who encouraged me to think about graduate school," said Johnson. "I would always joke with people and say pursuing my Ph.D. and becoming a professor was the only way I could justify staying in college all my life."
Today, Johnson reaches the pinnacle of his career thus far as he begins his role as dean of the University of West Georgia's Richards College of Business.
"Through his decades of experience and growth as an administrator, Dr. Johnson has proven himself to be the type of leader Richards College of Business needs to help usher in a new era of business education," said Dr. Jon Preston, provost and senior vice president for academic affairs. "I look forward to working alongside him as he leads the college to new heights."
Johnson arrives at West Georgia during a very exciting time in the evolution of Richards College – the opening of Roy Richards Sr. Hall, a state-of-the-art think-tank environment that has been under construction since 2019.
"There's a buzz in the air, as I imagined there would be," he said. "I am humbled by and thankful for the opportunity to be the inaugural dean in Richards Hall, and I am grateful to everyone who laid a strong foundation to get us here. Richards Hall will be a fantastic place for students to not just take classes but to engage in very practical ways in some of the spaces that have been created."
Although this is his first experience as dean, Johnson is no stranger to getting things done. 
A graduate of the University of Alabama, Johnson spent almost two decades in various roles at the University of North Florida (UNF), including professor of economics and chair of the Department of Economics and Geography. As associate dean for faculty, administration and research at UNF's Coggin College of Business, he helped to develop a master's degree program in management, create a Center for Entrepreneurship and Innovation and guide the college through accreditation efforts. The latter is of importance since Richards College is expecting a reaffirmation visit this fall from the Association to Advance Collegiate Schools of Business.
"Those experiences in creating programs and initiatives that drive the engagement of our students with faculty and the community will be helpful as we look to expand those types of opportunities at UWG," Johnson said. "This will arm our students with the skills they need for business in the 21st century."
Johnson describes himself as a collaborative and transparent leader who empowers people to use their creativity and talents by providing a context in which they can flourish and do their jobs. 
"I look forward to leading the college in implementing UWG's strategic plan and working with our faculty, students, staff and community stakeholders as we set a strategic vision for the Richards College of Business," he shared. "One of my biggest hopes is to create greater opportunities for student work experience through internships and other opportunities that engage them in real world practices."
Even before his official start date, Johnson said it was clear UWG business faculty care about students and there was a real interest in learning, both in and outside the classroom. He said Richards College is already poised to tackle the trends and changes that have affected the business world. 
"One of the areas definitely trending is analytics, and there is already a good core of business faculty who focus on using big data to make business decisions," Johnson explained. "We also need to ensure students are prepared to function in a diverse, inclusive business world and know how to engage with individuals from all cultures in a global context."
Ultimately, Johnson is grateful for all the experiences that led West. One could say he has simply followed his own advice.
"I always encourage students to not necessarily to look for a career but to look for their calling," he concluded. "Everyone has some creative genius in them. If you follow your passions, what you're really drawn to, then you will find more satisfaction and fulfillment in life."