Follow the Leader: UWG Alumnus Named National Superintendent of the Year Finalist
Share this page
May 9, 2023
Reading time: 3 minutes, 32 seconds
Growing up in Carrollton, University of West Georgia alumnus Trent North '91 '97 learned the value of hard work at an early age. That ingrained discipline has taken him far – from serving as the city school district's first Black principal to being named Georgia Superintendent of the Year and one of four finalists for National Superintendent of the Year.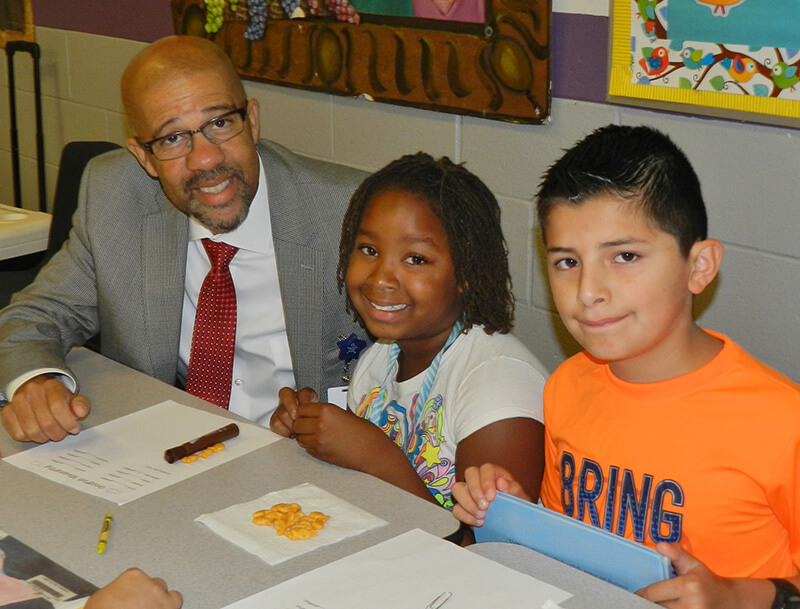 "The obstacles I faced seemed insurmountable at times," recalled North, who now serves as superintendent for the Douglas County School System and is currently enrolled in the College of Education's doctoral program in school improvement. "However, they validated my experience even more and solidified the importance of always putting students first. It underscores the importance of retaining a can-do attitude and implementing a powerful servant and adaptive leadership style."
A lifelong learner, North said he always dreamt of helping others grow and achieve, even before becoming an educator. School came easy to him, and he worked hard to remain competitive with his classmates growing up. When the time came to choose a college, UWG provided a perfect opportunity for North to advance his studies.
"I benefited tremendously from the diverse student body, the thriving campus community, affordable tuition, and the relationships with faculty and staff," he said.
As a political science major, North gained a foundation of strong analytical and critical thinking skills and a thorough understanding of government, public policy, and politics.
"This interdisciplinary approach provided me with a deep understanding of the social and political forces that shape our world and the education students receive," he said. "That philosophy continues even today to make me a better education leader."
After graduating from UWG with a bachelor's degree in political science, North began his career as a Carrollton City Schools paraprofessional. He eventually returned to UWG and earned a master's degree in educational leadership.
"I continued my graduate education at UWG because its commitment to excellence offered me countless opportunities to further my understanding of public education," North described. "It also provided the flexibility to tailor my learning to meet my interests and career goals."
North's career was propelled even further when he became Carrollton's first Black principal in 2001. He also served other administrative roles throughout the years, including director of community affairs and program compliance and Race to the Top director. He earned his specialist's degree in leadership and curriculum from Lincoln Memorial University.
North began his tenure with the Douglas County School System in 2017. As the leader of the state's 17th largest school district, he oversees 35 schools, 3,500 employees, and 26,000 students. He received the Alumni Achievement Award in Education during UWG's recent 46th annual Alumni Awards, and in December, was named Georgia Superintendent of Year and one of four finalists for National Superintendent of the Year by the School Superintendents Association. 
"Being selected to serve and represent the state as the Superintendent of the Year – and a finalist for the national title – is an honor that I could never have imagined," North shared. "I have overcome many obstacles to be where I am today. I'm proud that I have earned the respect of my peers and those who have walked before me."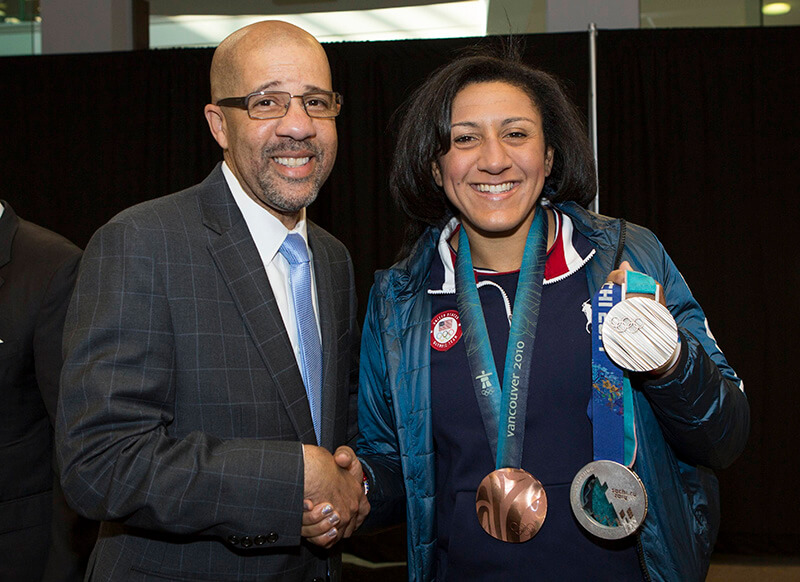 North mentioned several notable achievements as critical to the district's success. Ensuring all students have access to the highest level of instruction will always be the primary priority, he explained, which includes recruiting and keeping exceptional educators to provide a first-class learning experience.
"I'm proud of our district's exemplary job producing 21st-century scholars," North continued. "Besides strengthening the schools, safety and student well-being are the top priorities. It's imperative that students graduate not only academically sound but socially and emotionally ready to leave their impact on the world as well."
Since his arrival at Douglas County six years ago, North has inspired student achievement, strengthened family partnerships and increased employee engagement systemwide. 
"My background and my life story make my role even more impactful," he concluded. "I know and understand students. And many times, I relate to what they are experiencing. I do what I do because I am passionate about students and student success. I hope we continue to have strong advocates in the K-12 space. I had so many advocates there for me, and I want to ensure I increase the number of advocates for our children."