Youth Programs & Summer Camps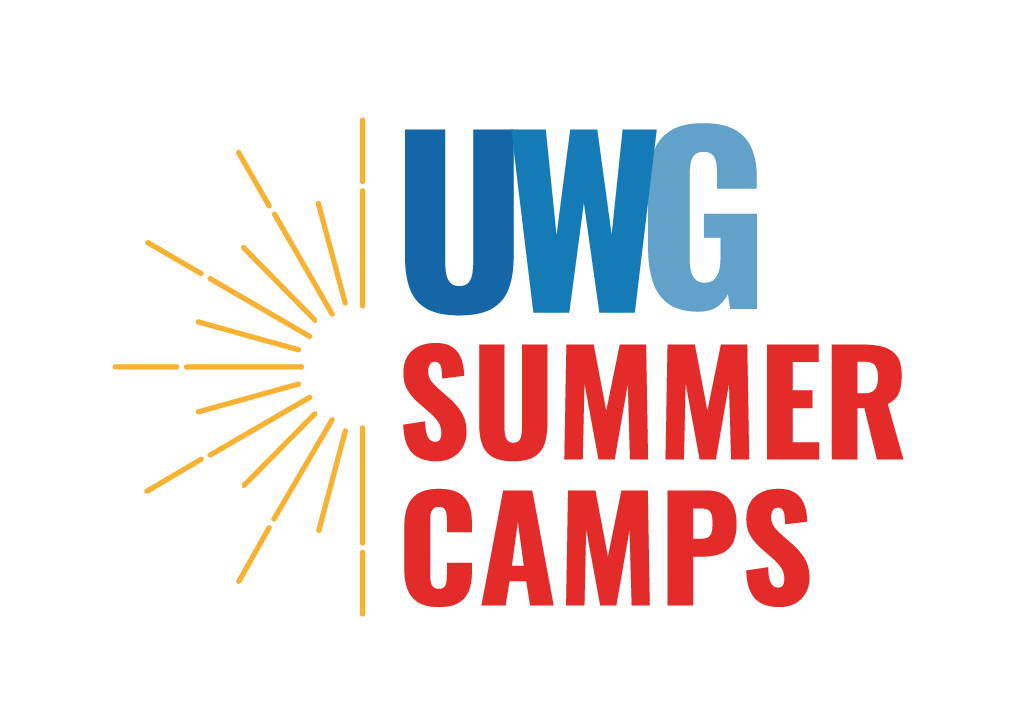 Let Your 6th-12th Grader Spend Their Summer With Us!
The University of West Georgia Summer Camps offer a unique experience for sixth through twelfth graders looking to explore their passions, make new friends, and learn a lot along the way.
Give the gift of a summer camp experience to your child, grandchild, or friend. UWG Summer Camp Gift Certificates make great gift ideas and provide a summer of learning, friendships, and memories.
Camp registration includes expert instruction from UWG faculty and staff, rich materials, hands-on activities, and delicious lunches on campus (Carrollton). Sign up today for as many camps as you like.
Camp attendees will learn alongside faculty and staff experts to develop life skills and explore hands-on activities related to Science, Arts & Culture, Computing & Entrepreneurship.
Registeration for UWG Summer Camps (Grades 6-12) Opening Soon)
Summer 2024 Schedule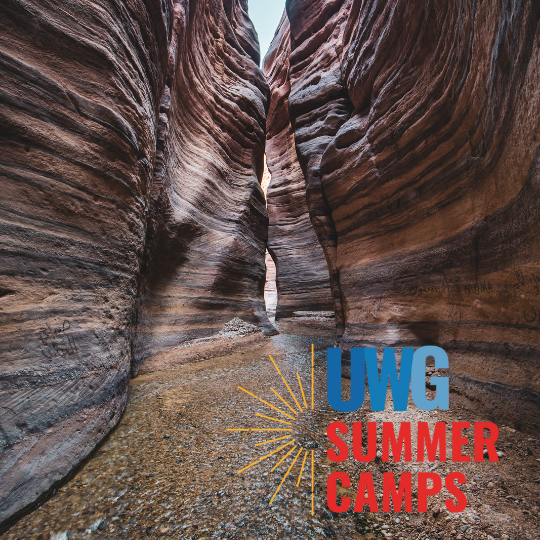 geology west
Spend the morning at a West GYSTC Summer Camp and stay for an afternoon Geology West Camp.
Ages: 3rd-5th Graders
Time: 1:00 PM to 4:00 PM. Campers are welcome to come early at 12:00 Noon and bring a lunch to eat in the classroom before camp starts. The program will begin at 1:00 PM and campers must be picked up between by 4:00 PM. 
Location: UWG Carrollton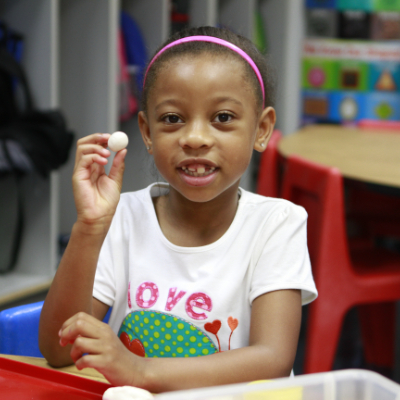 wolves exploration camp
Join Us at the UWG Early Learning Center for an Exciting Adventure!
The Wolves Exploration Camp will provide your child with lots of opportunities to run around, get messy, and have fun (while sneaking in a few academic concepts- shhhhhhh, don't tell them!) The purpose of this camp experience is to provide a project-oriented approach to enhance academic instruction.
In this test-driven time, schools aren't able to delve into multi-disciplined approaches and allow children to participate in engaging projects. Wolves Exploration Camp will motivate your child to travel into the wonders of learning led by the expert team of instructors.
The Wolves Exploration Camp curriculum is designed for youth who will be attending Kindergarten, 1st, or 2nd grade in August 2024.
June 3-7: Topic TBA
June 10-14: Topic TBA
June 17-21 (4-Day-No Class on 6/19): Topic TBA
June 24-28: Topic TBA
July 8-12: Topic TBA

July 15-19: Topic TBA
Registeration for Wolves Exploration Camps (Rising K-2) Opening Soon)
For complete Policy and Procedures regarding minors on campus, see UWG PL 7004, Protection of Minors on Campus and Associated Procedures.